Tuesday, April 26, AKA 4-26 (as in LV-426), has been dubbed "Alien Day". To celebrate, several different companies and brands have teamed up to do events related to Ridley Scott's masterpiece. Out of everything, though, our favourite things about the day are the limited edition posters being released.

These first three pieces are all from Mondo and will be released on April 27, 2:00am AEST (April 26, 12:00pm EST). Info is in the descriptions and at this link.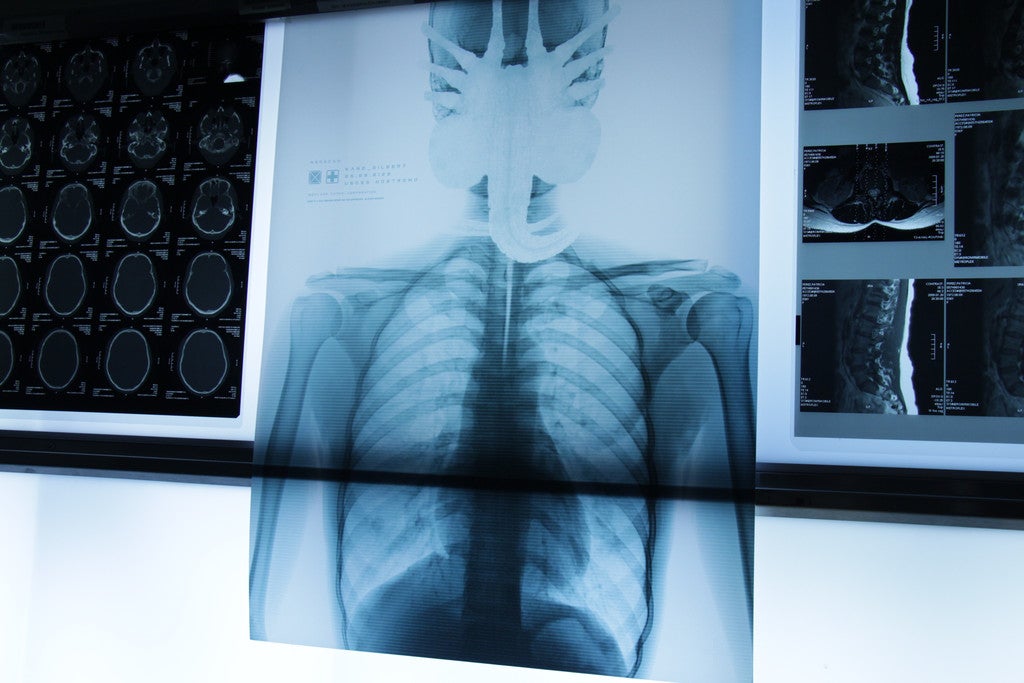 By Jay Shaw, edition of 70. 18.5″x24.5″ solvent print on 9mil front print backlit polyester film.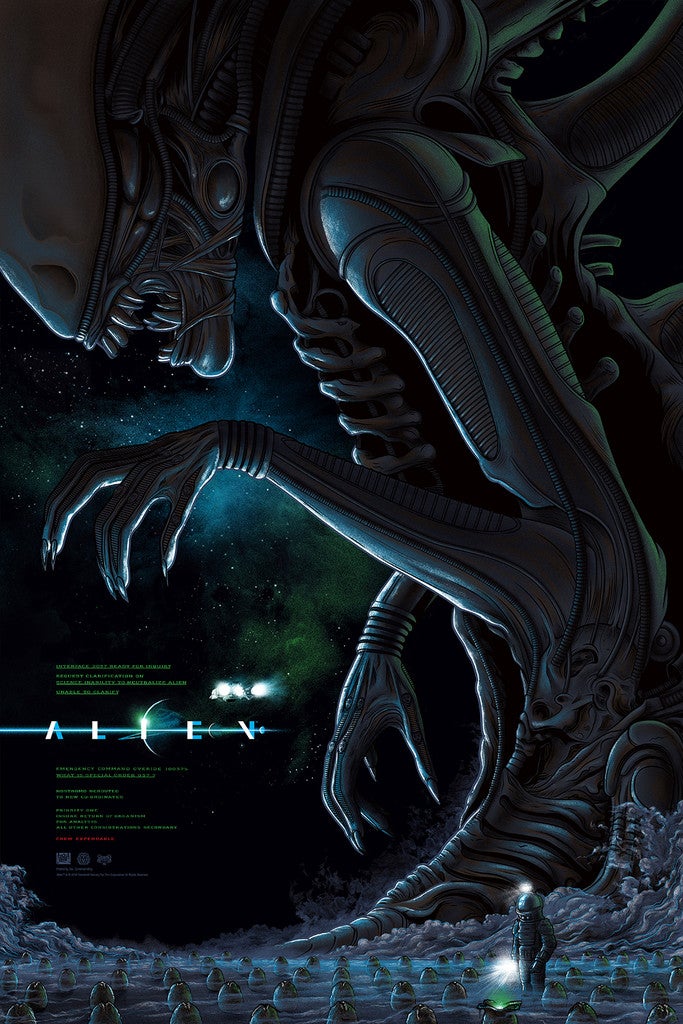 By Mike Saputo, edition of 225. Variant colour also available.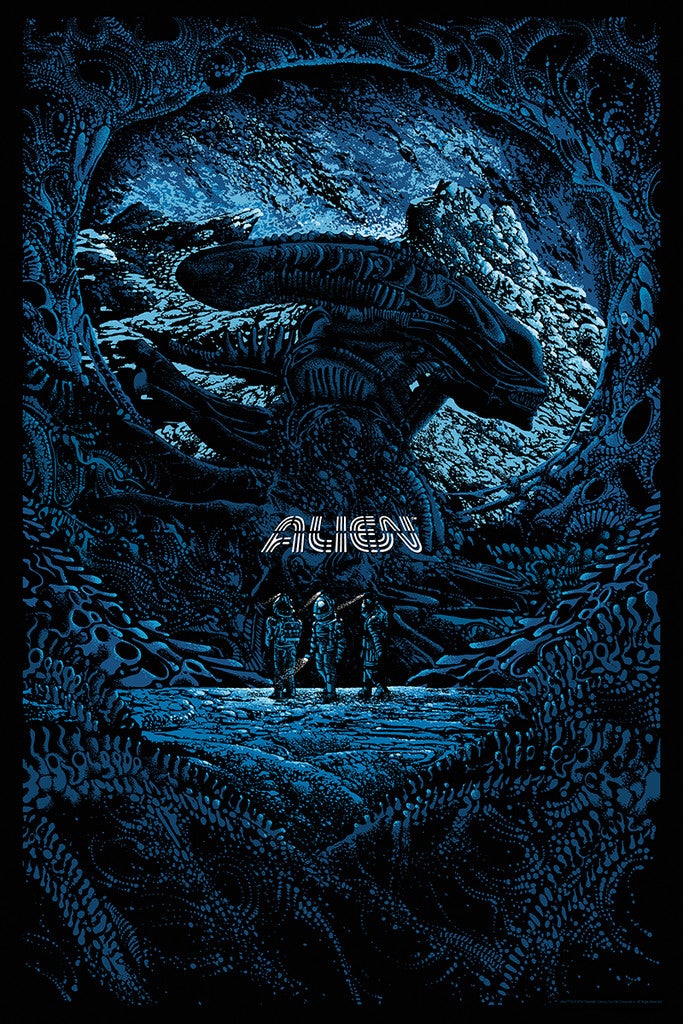 By Kilian Eng, edition of 300.
Next are these pieces from the Bottleneck Gallery. The third one, by Laurent Durieux, will be on sale April 28, 2:00am (April 27, 12:00pm EST). The other two will be available April 27, 2:00am AEST (April 27, 12:00pm EST). There's more information at this link.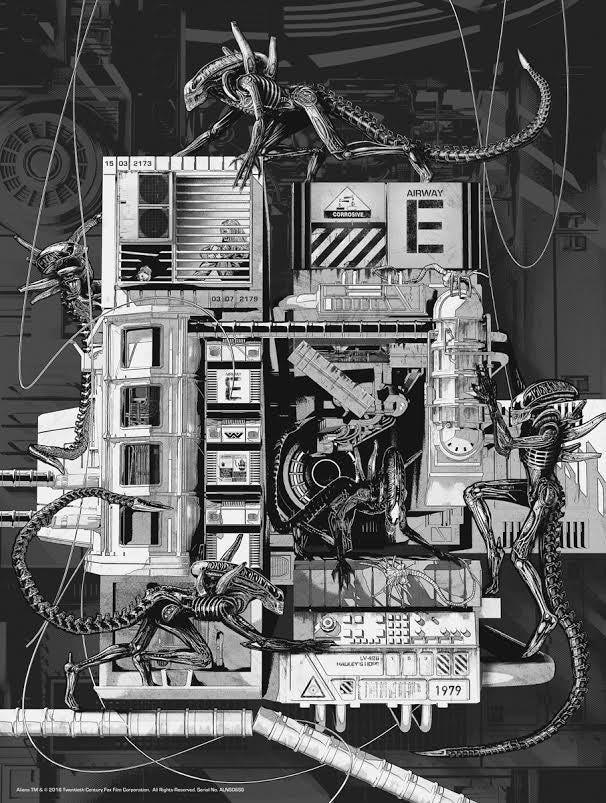 By Chris Skinner, edition of 175

by Mark Englert, timed edition with glow in the dark inks. Variant edition of 225 also available.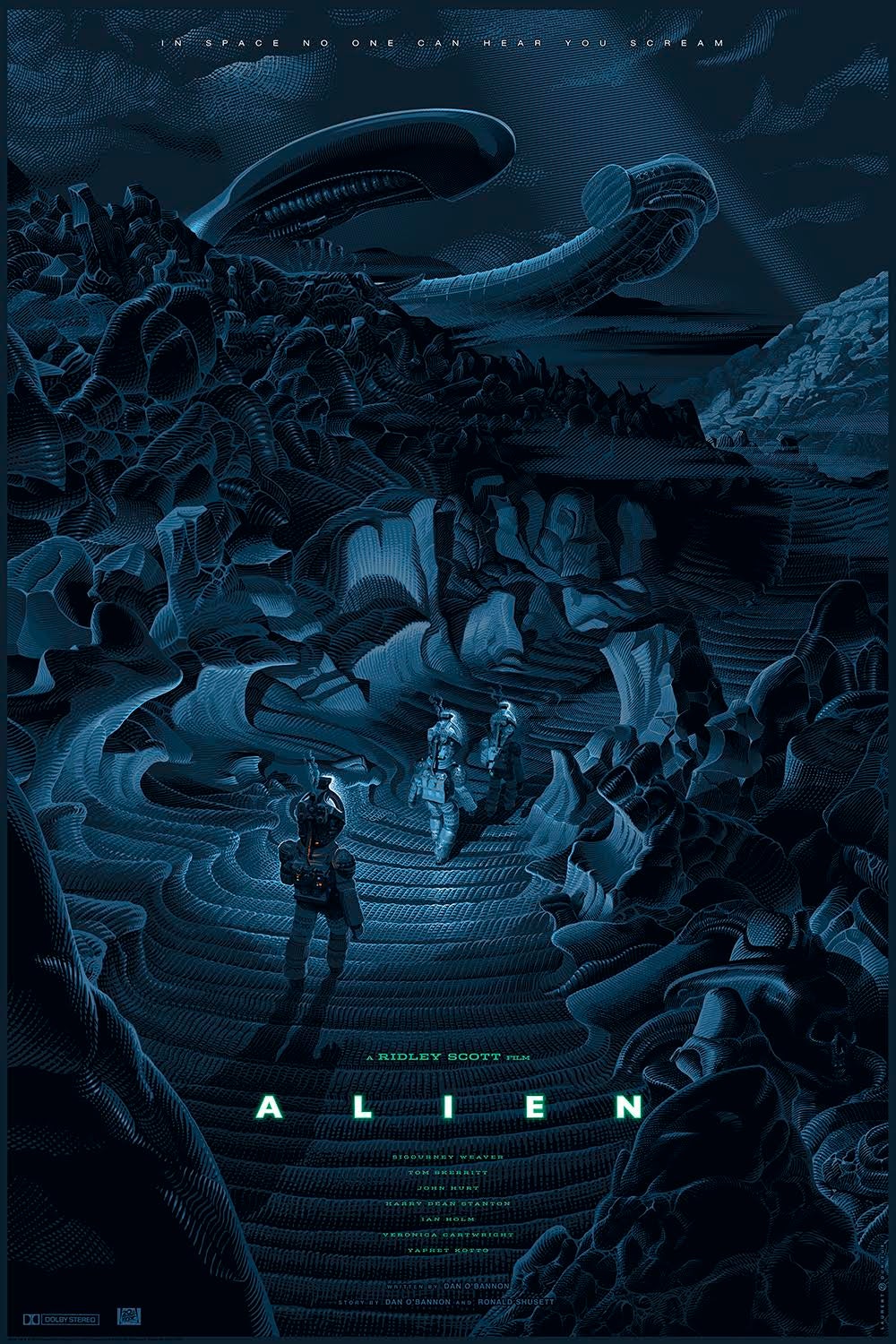 By Laurent Durieux, edition of 550. Variant edition also available.
Here are some pieces from Acme Archives. They're helping with not one, but two art shows, one in Los Angeles and another in Chicago. Here are a few examples. More info here.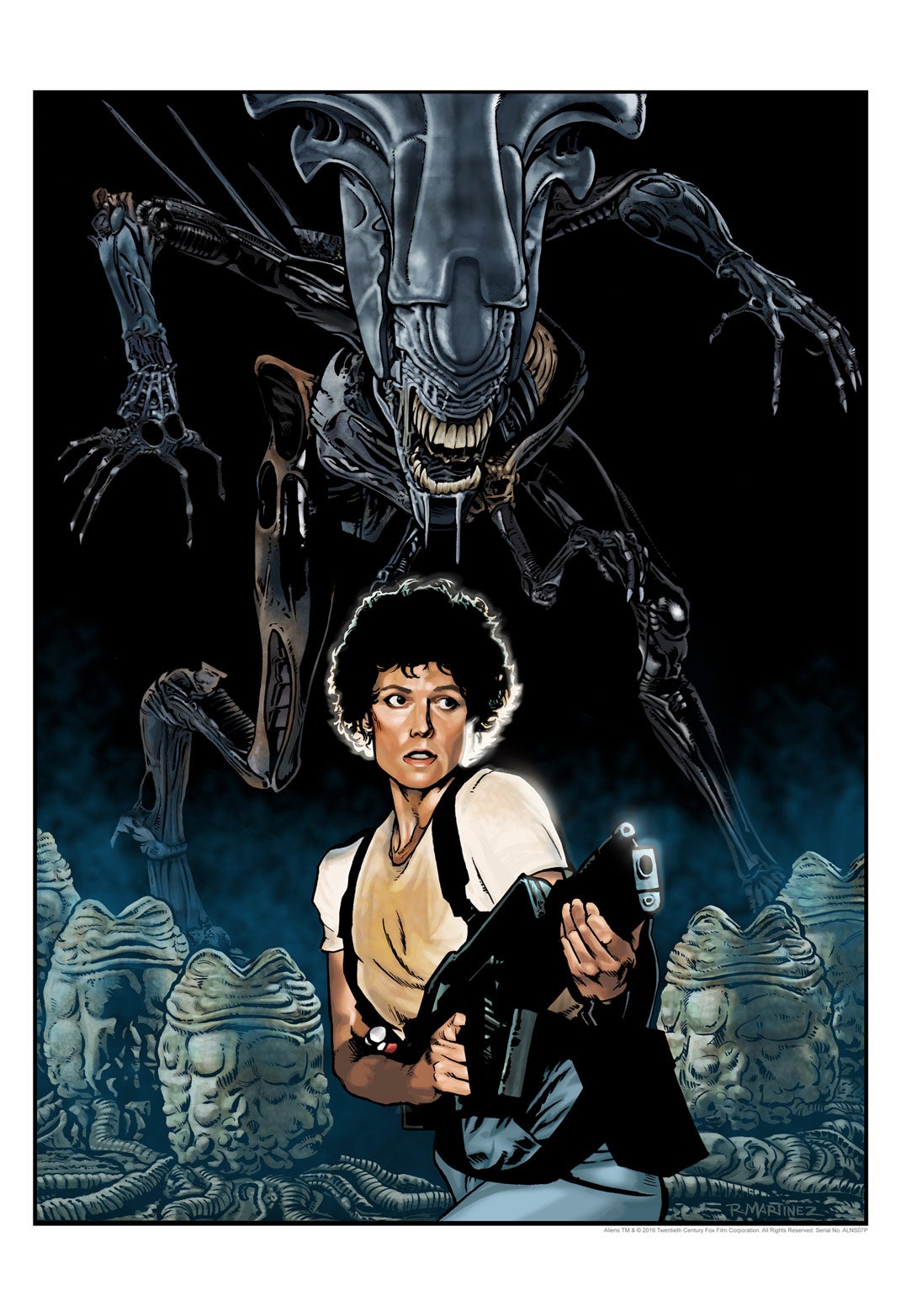 Aliens: Nemesis by Randy Martinez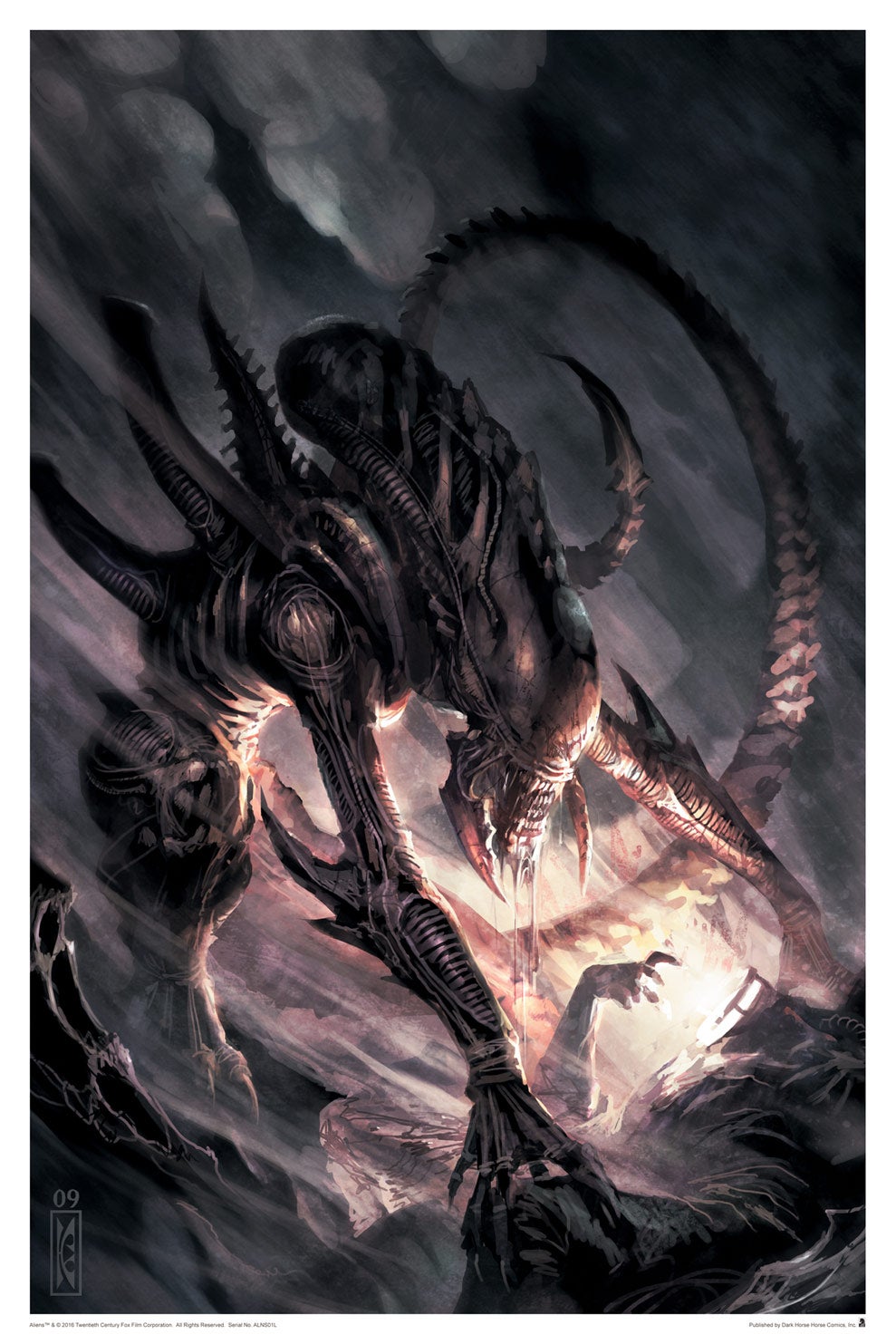 Aliens: Issue #3 by Raymond Swanland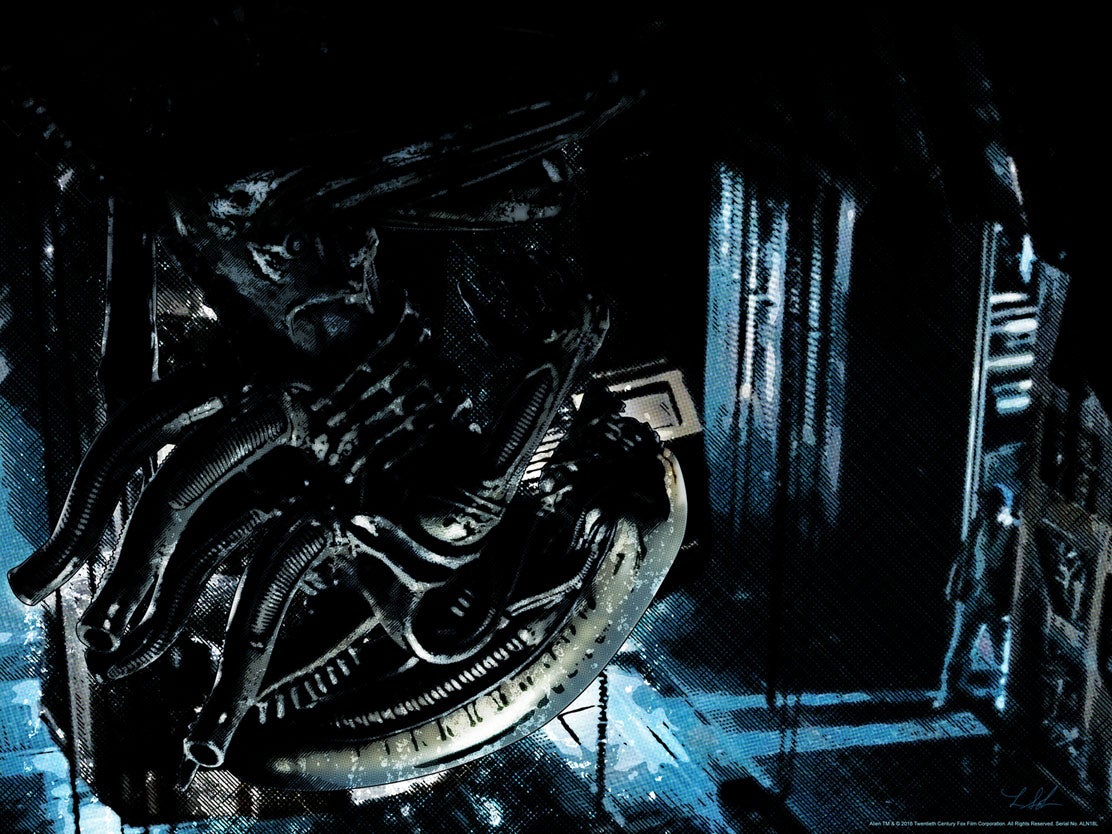 In Space No One Can Hear You Scream by Louis Solis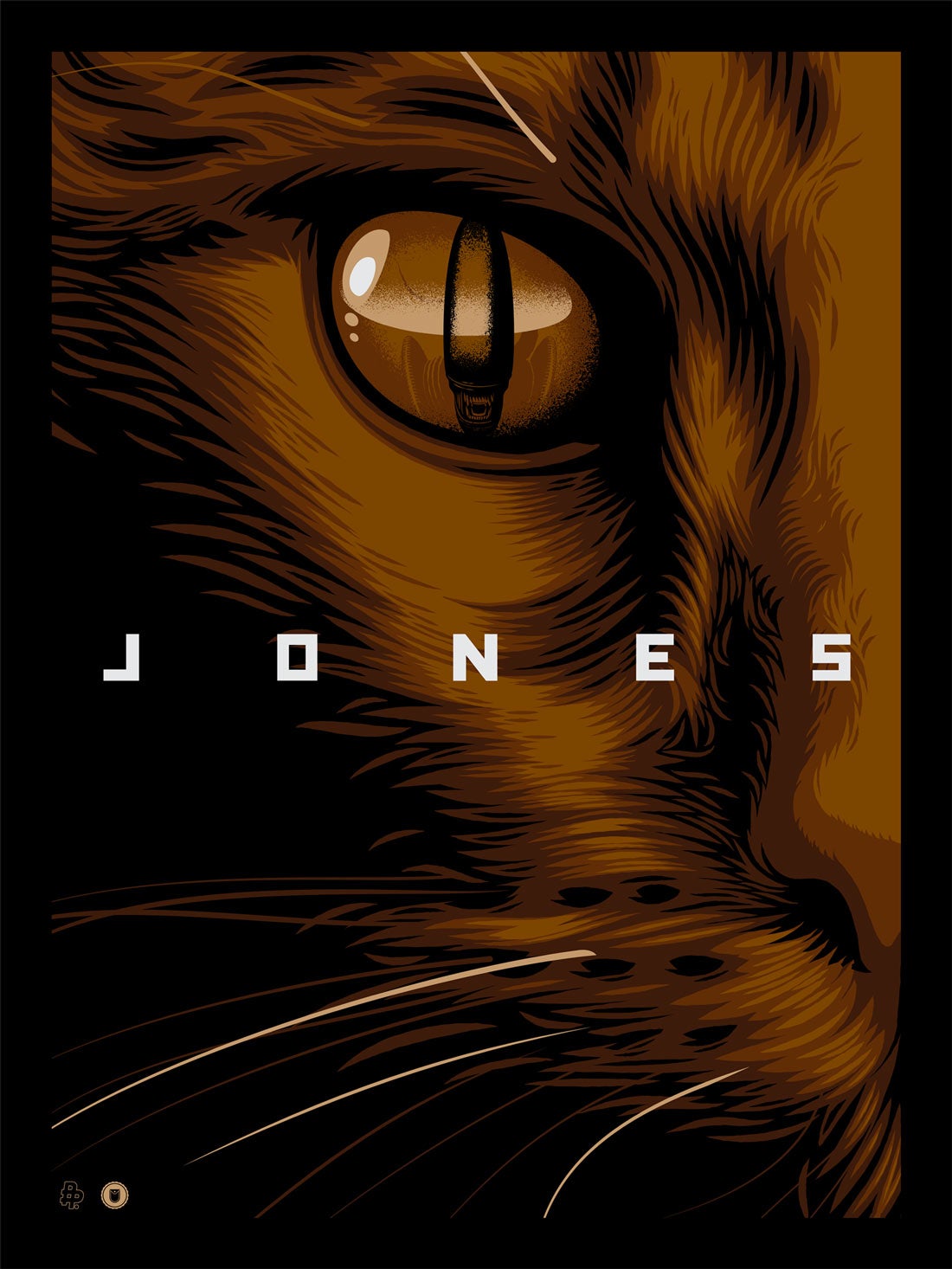 Jones by Thomas Walker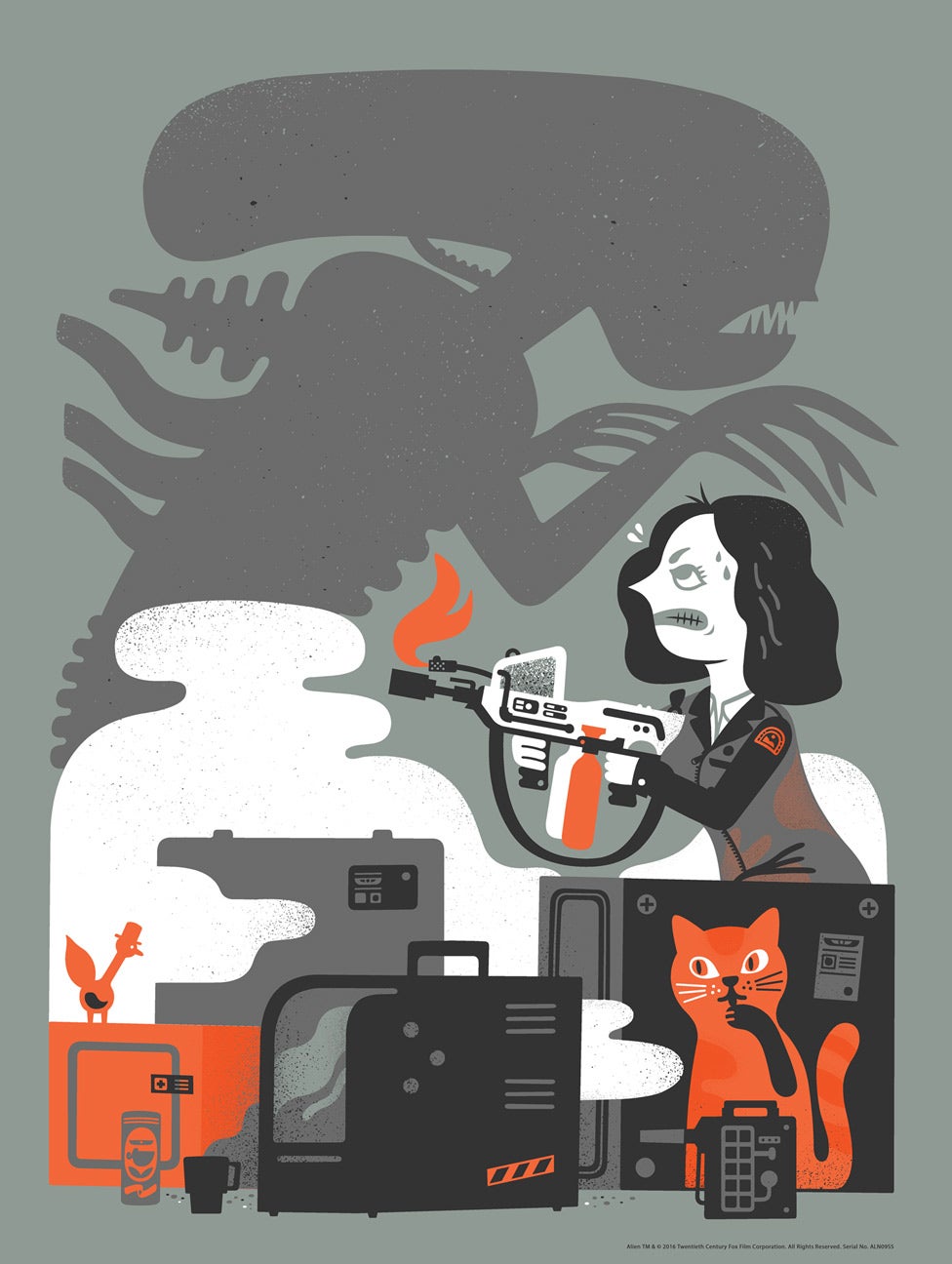 Here Jones by Little Friends of Printmaking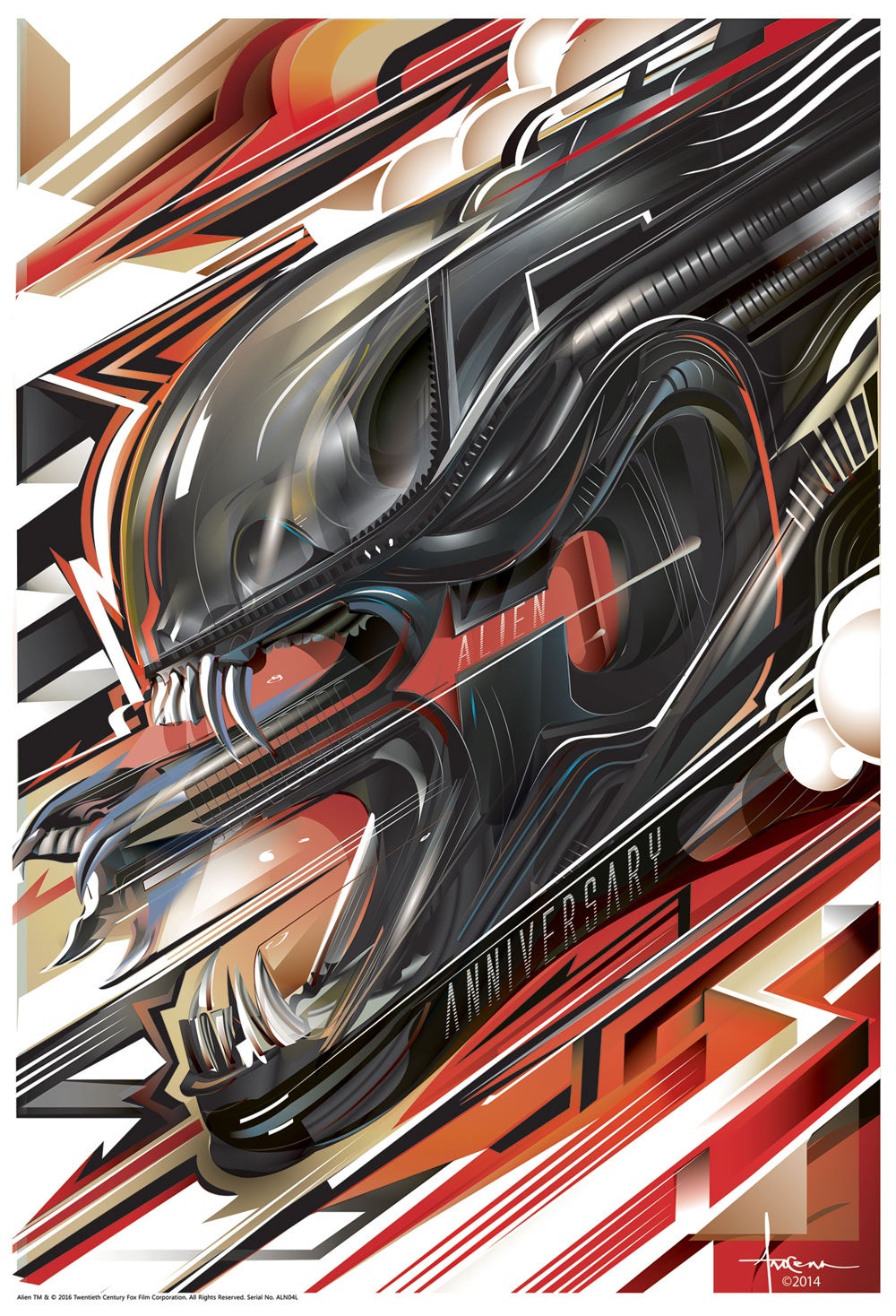 Rage by Orlando Arocena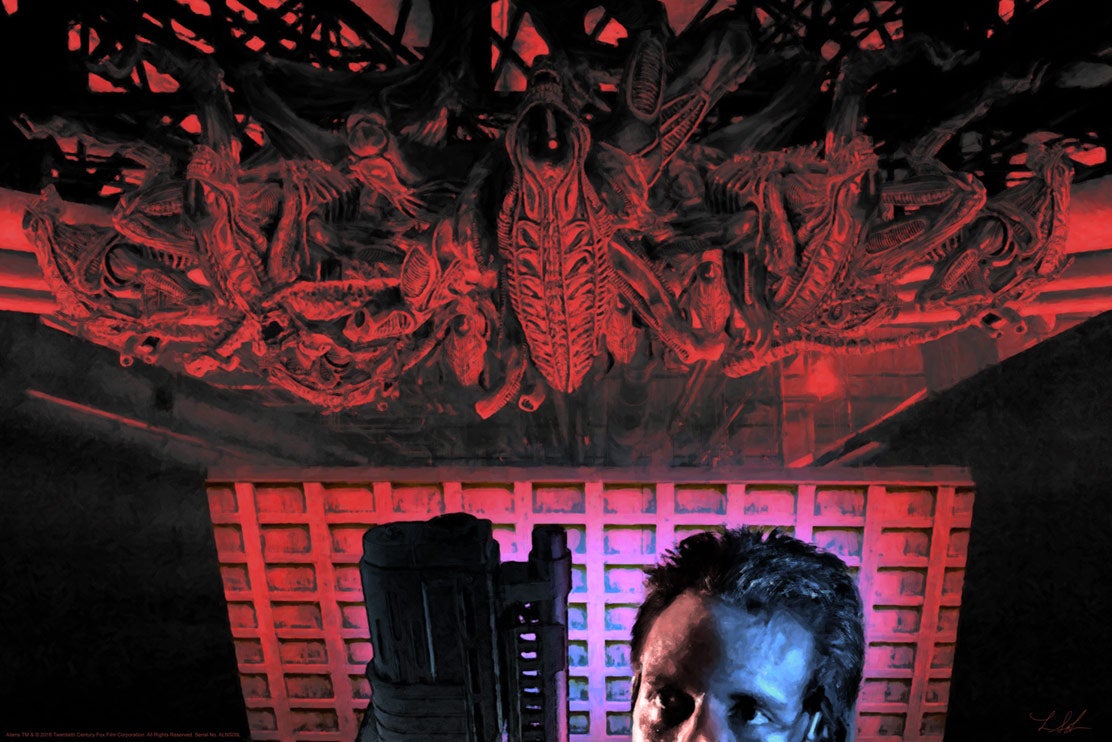 Get to Medical! by Louis Solis
Smaller independent sites are getting in on the action too. Here are two pieces by Wooden Nickel, each in both 18 x 24 and 24 x 91cm options. They will go on sale at 3pm EST Tuesday at this link.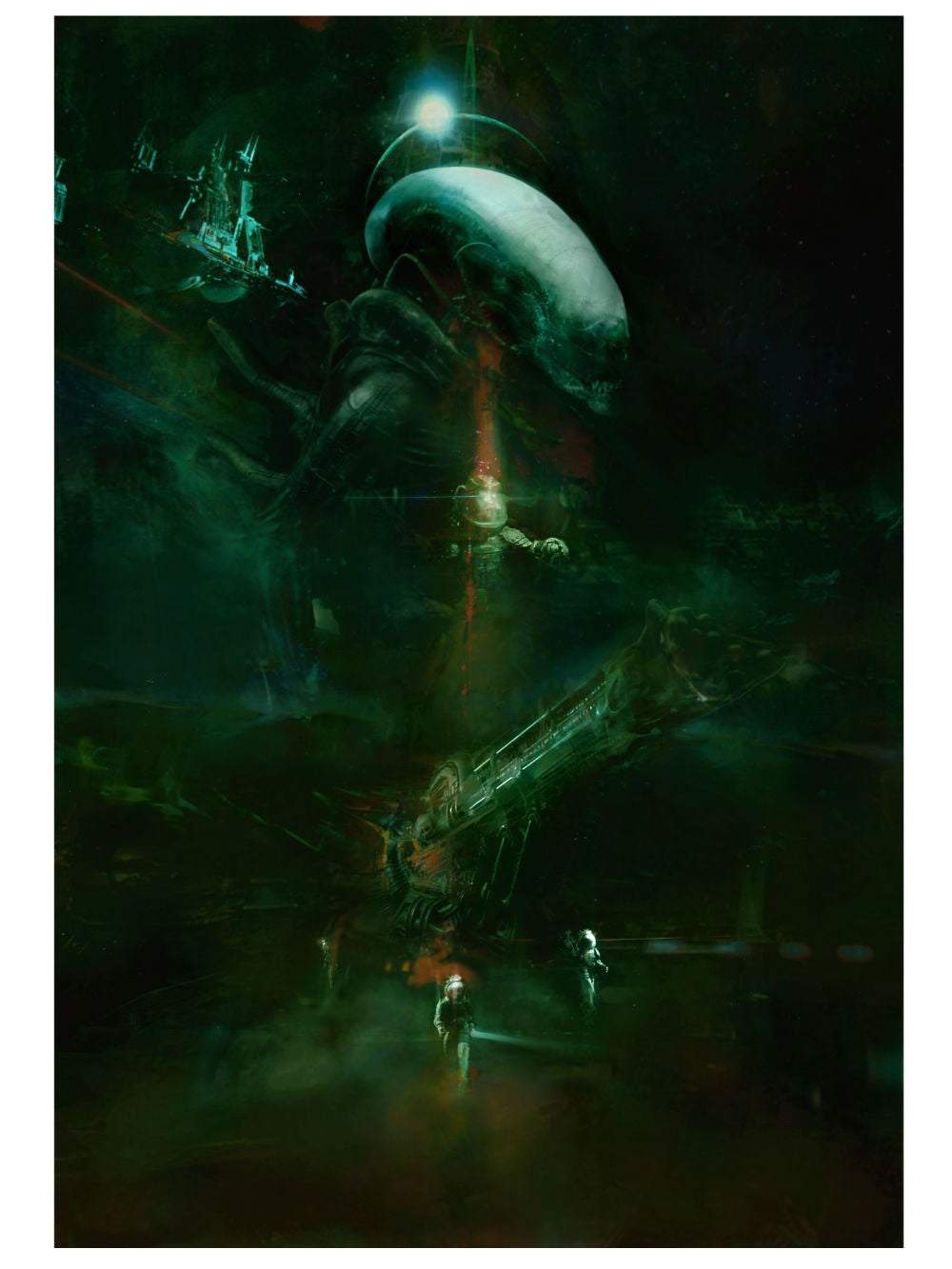 By Christopher Shy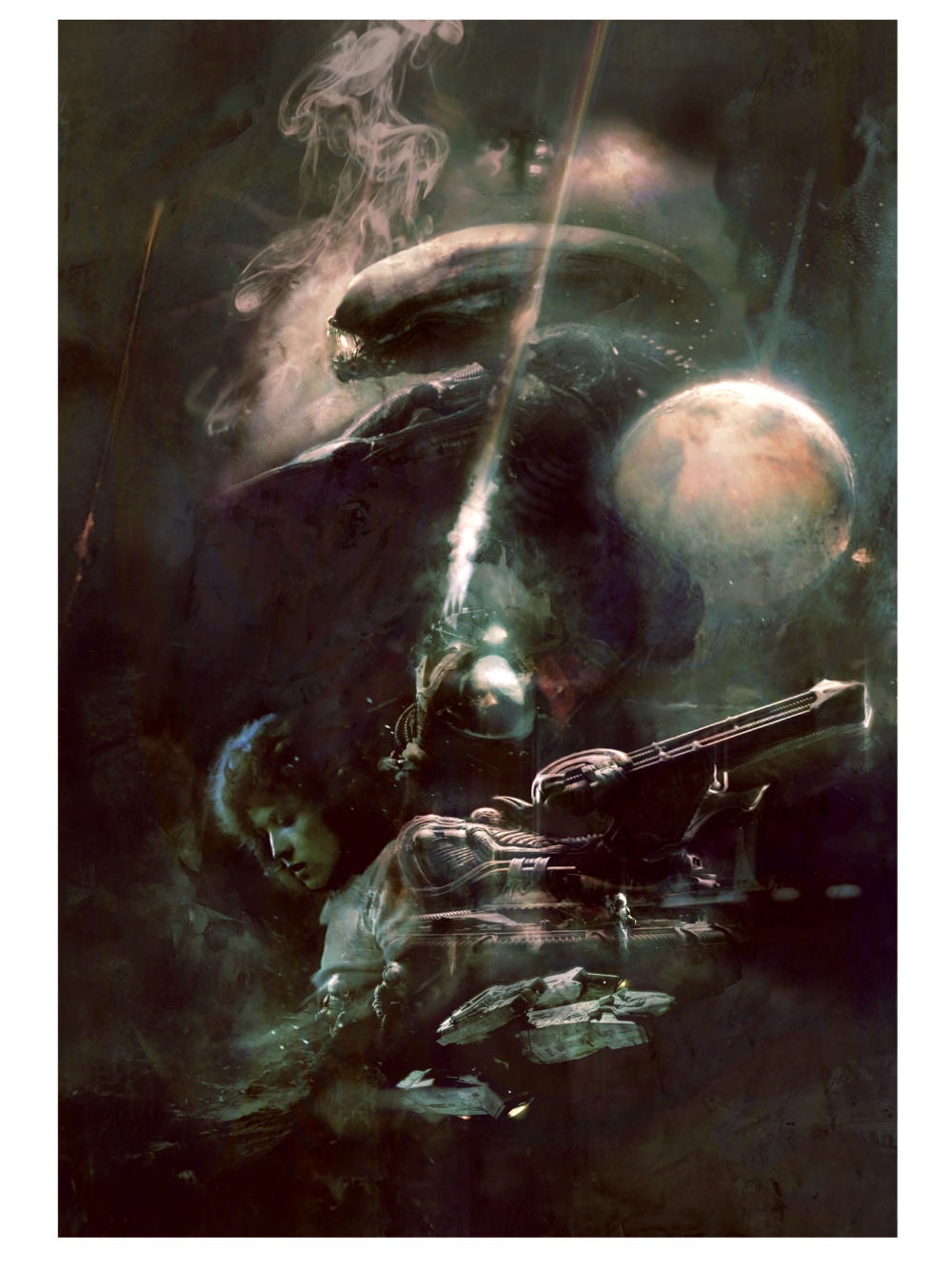 By Christopher Shy, variant edition also available.
But wait … there's more! Mondo is also releasing a new pressing of their Aliens score (with an amazing surprise in the vinyl) and the first release of the Prometheus score. More info here but they will be available Wednesday as well.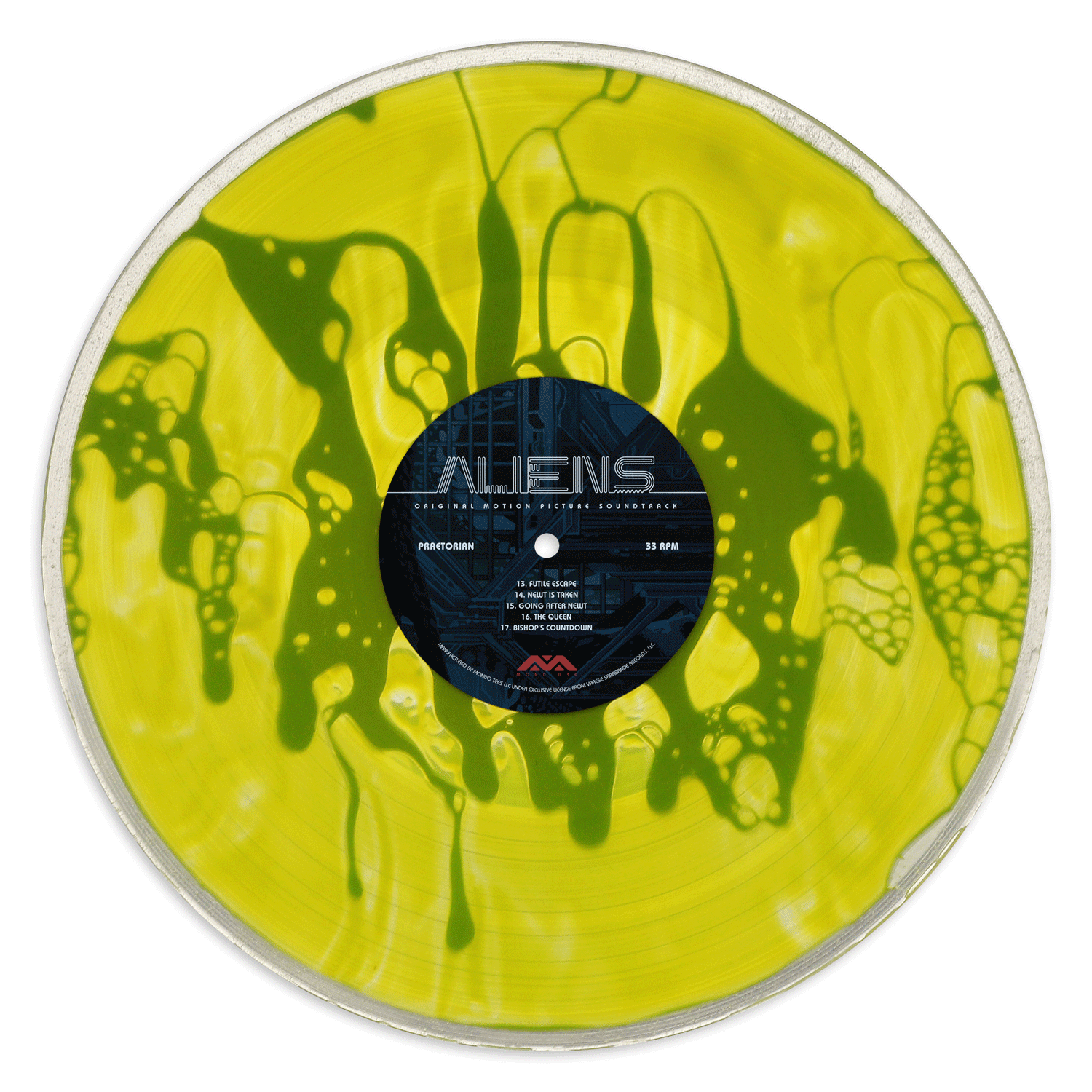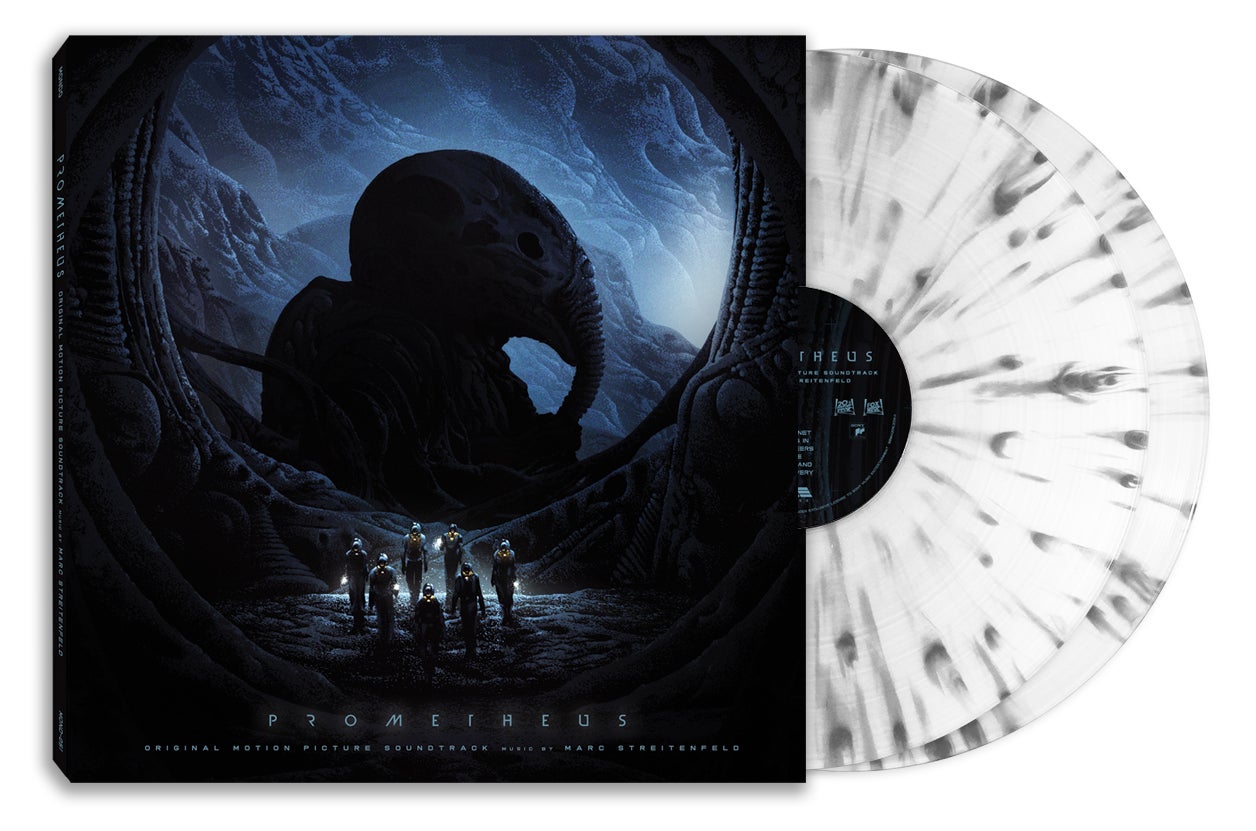 For more info on Alien Day events, visit http://www.alienanthology.com/.