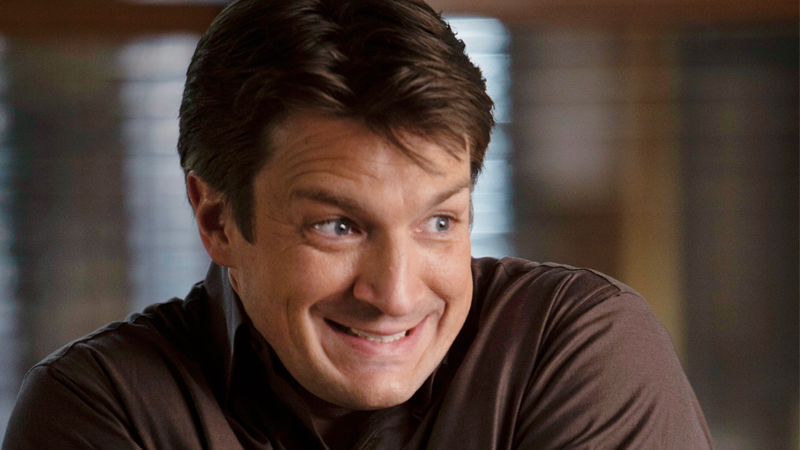 Nathan Fillion is circling the Marvel universe once more, in the most delightful way. New set pictures from GotG2 have hit the web, revealing an all-new role the Castle and Firefly star plays in the movie — and it has a major reference to the comics. Spoilers ahead! Fillion, of course, made an uncredited guest appearance in the first Guardians of the Galaxy as the blue inmate that roughs up Peter Quill on the Kyln. His cameo in the sequel, however, is much more noticeable; set pictures posted by Comicbook.com today revealed shooting by an Earth-based street theatre, with a series of movie posters outside depicting Fillion's character in various movie roles (including as Tony Stark in a biopic, which presumably roots this scene reasonably close to present-day Earth).
Obviously Fillion is playing an actor, but it's the name of that actor that has comics fans excited. The theatre is advertising a movie festival celebrating the work of Simon Williams, better known by his superheroic alter-ego, Wonder Man.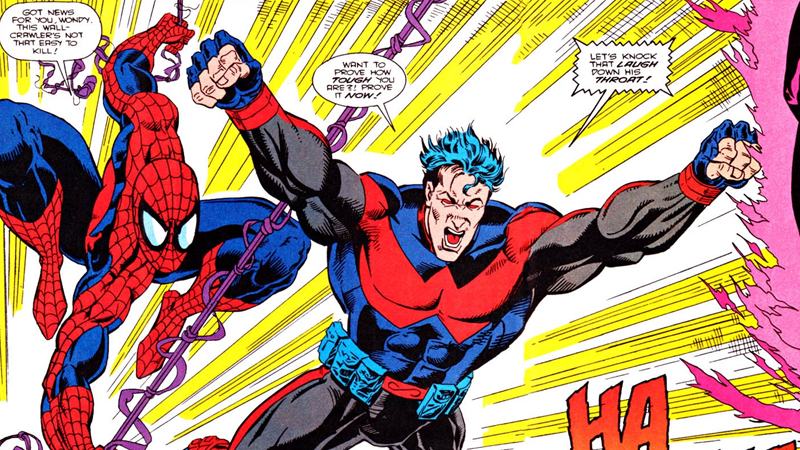 Wonder Man and Spider-Man in Wonder Man #29, by Gerard Jones, Ron Randall and John Tartaglione
In the comics, Wonder Man was a former villain who turned away from his criminal past and joined the Avengers (his brain patterns even formed the blueprint for the mind of the Vision — long story). With the power of superhuman strength, speed and durability, Simon battled evil for years on and off, and at one point he retired from the heroic life to become an actor.
While it's likely that this is all there is to Fillion's cameo — a blink-and-you'll-miss-it nod for die-hard Avengers fans — man, I suddenly want Fillion to show up in Infinity War as Wonder Man for real. That would be amazing.