Thinking of building a new gaming PC? Struggling with whatever random error your desktop is throwing up this week? Under The Hood gives you a quick and concise run-down of the most important things that happened to the PC master race in the last seven days.
The Radeon Pro Duo Is AMD's Most Powerful Ever Graphics Card
1080p, 1440p and 4K are all so passe; the future is about VR. And to build VR games — as well as to play them — you need an especially grunty graphics card. Just announced at GDC in San Francisco and designed for developers, the Radeon Pro Duo is AMD's latest silicon slice, built on two R9 Fury X GPUs.
The Radeon Pro Duo is designed for VR content creators — AMD specifically calls out entertainment, journalism, medicine and cinema as areas in which development is ongoing. With 16 teraflops of compute performance, it's almost three times as powerful for precision computing as Nvidia's top-of-the-line GTX Titan X, and effectively doubles the performance of AMD's energy efficient R9 Nano.
It's the first card that AMD has designed for VR creation professionals, and is the initial product in an entire "AMD VR Ready Creator" line-up, working with AMD's LiquidVR tech to make virtual reality development — which has its own hurdles like presence, high frame rates, high resolution, and asynchronous compute to overcome to create immersive gameplay.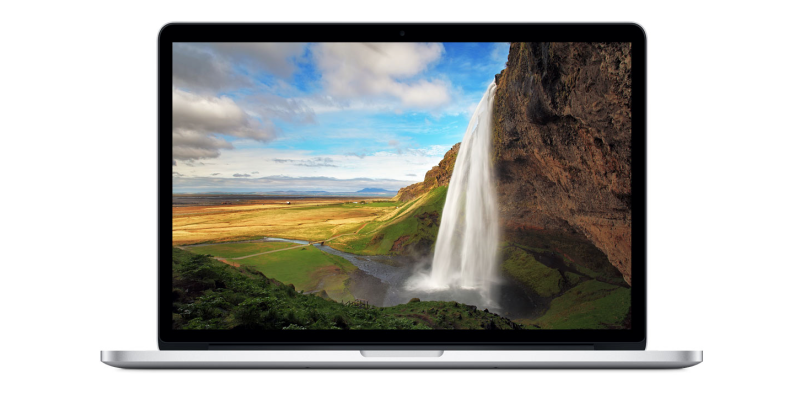 There's Finally A Way To Upgrade Macbook Storage
When I bought my Macbook Pro a year ago, I was feeling so internally guilty about spending $US1500 ($2,011) on a laptop that I only paid for 128GB of storage, a decision I've regretted about three times per day ever since. This solution isn't cheap, but at least it will stop me whining.
The solid state drives in Retina MacBook Pros and MacBook Airs aren't actually inaccessible — they're just difficult to reach and a non-standard part, meaning they can't easily be changed. OWC has a new product that should help with that: two SSDs designed to fit in 2013-or-newer MacBook Pros and Airs, with 480GB and 1TB of space depending on the drive you buy.
The kits ship with all the tools and instructions needed to do the change at home, but the price is a little scary: $US400 ($536) for the 480GB, and $US650 ($871) for 1TB. Admittedly, those also ship with enclosures for you to hook up the old drive from your MacBook, but whichever way you cut it, it ain't cheap. Still better than buying a new $US2,000 ($2,682) MacBook though.
This $30 300GB Hard Drive Was Designed Especially For Raspberry Pi
Need some pocketable storage for your pint-sized computer? Western Digital's new PiDrive is probably the answer, squeezing just over 300GB into its quarter-inch-thick frame — and it will only set you back $US30 ($40).
The new drive was, unsurprisingly, designed with the Raspberry Pi in mind. Not all external drives work with the simple little computers, so Western Digital has re-worked its existing small 500GB drive. The end product connects using USB rather than SATA and uses less power, too. (In fact the drives features a predictable 314GB, if you want the precise figure.)
The drive will be useful for anyone using a Raspberry Pi as a music server, but it will also ship with the BerryBoot bootloader, which allows the Raspberry Pi to boot into any number of operating systems from the drive.
Apple's New 9.7-Inch iPad Pro: Australian Price And Release Date
All the power you want, in a size that you can actually carry with you. That's the overriding trend of today's Apple announcements, which extend to a brand new smaller iPad Pro, with the same 9.7-inch form factor that we've become used to with the iPad and iPad Air. The smaller 9.7-inch iPad Pro also includes a very important world-first — a screen that changes colour to suit the ambient light in the room around you. Here's how much you'll pay, and when you can buy one in Australia.
The new, smaller iPad Pro will cost you a surprisingly reasonable amount in Australia, with the entry-level storage option being a 32GB tablet for $899, a 128GB variant for $1049 and a whopping 256GB top of the line storage option for $1399. This is a fair amount cheaper than the 12.9-inch iPad Pro, which starts at $1099 and extends as far as $1599 in Australia. Like the iPhone SE, it'll be available from March 31 in Australia, with pre-orders opening a week before on March 25.
That 256GB option is a very important move, too — Apple's iPads and iPhones use NVMe flash memory, which is very expensive and just about the fastest you can find this side of a server cabinet. It's not cheap, and although you do pay proportionally more for a larger internal storage capacity, it's not as cheap an upgrade as you might expect it to be from Apple's production side of things.