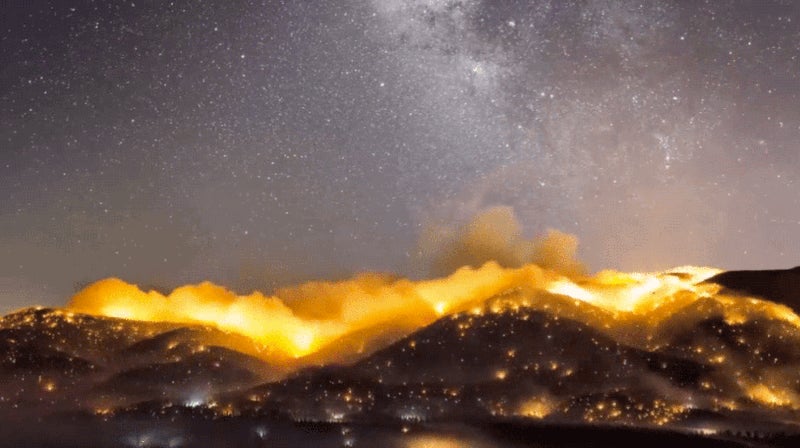 Video: Filmmaker Jeff Frost has documented over two dozen bushfires in California over the past several years. To convey the extent of these blazes, he has put together a timelapse video showing them from a unique — and horrifying — perspective.
Frost is currently working on a project he calls Fire Chasers: California on Fire. He's getting progressively worried about climate change and its effect on California. Last year, bushfires burned ten million acres across the United States, resulting in six billion dollars in damages. It's proving costlier than any other form of natural disaster.
"As each year gets hotter and fire season in the state continues to expand, I have become increasingly concerned about our continued existence on this planet," noted Frost in National Geographic. "I wanted to show what we are up against right now, let alone down the road when global warming intensifies heat and drought which will further exacerbate wildfires."