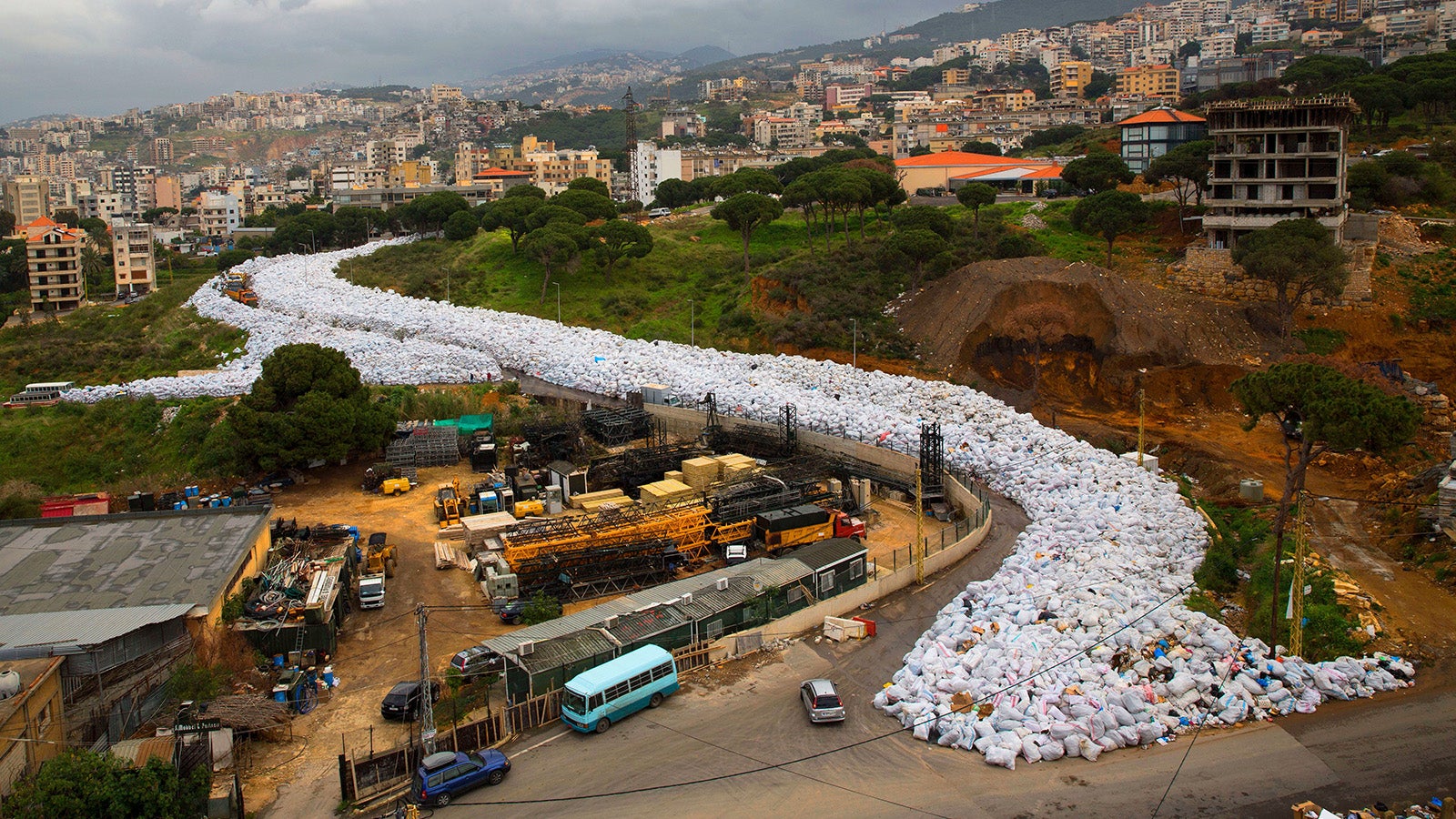 The capital of Lebanon has been facing gruesome garbage issue since last July, when state authorities closed a major landfill without planning to open a new one. In this photo above, taken last Thursday, 3 March 2016, a general view shows packed garbage bags on a street in Jdeideh, east Beirut. I really cannot imagine how disgusting the stench is in those urban areas where local governments have been forced to shovel garbage onto the margins of roads and rivers, because the lack of proper garbage dumps and waste management. This is one of the worst things that can happen to any large city, and according to an earlier Reuters report, researchers and campaigners warn this is a public health emergency: unmanaged waste threatens the water supply, garbage burnt by the locals fills the air with stinking smoke that contains high levels of carcinogens and other dangerous pollutants.
The situation in Beirut reminds of the Naples garbage crisis, caused by political inefficiency, corruption and mob crimes, aggravated by the lack of modern incinerators and low levels of recycling, and which peaked during the summer of 2008, and largely remained unresolved since then.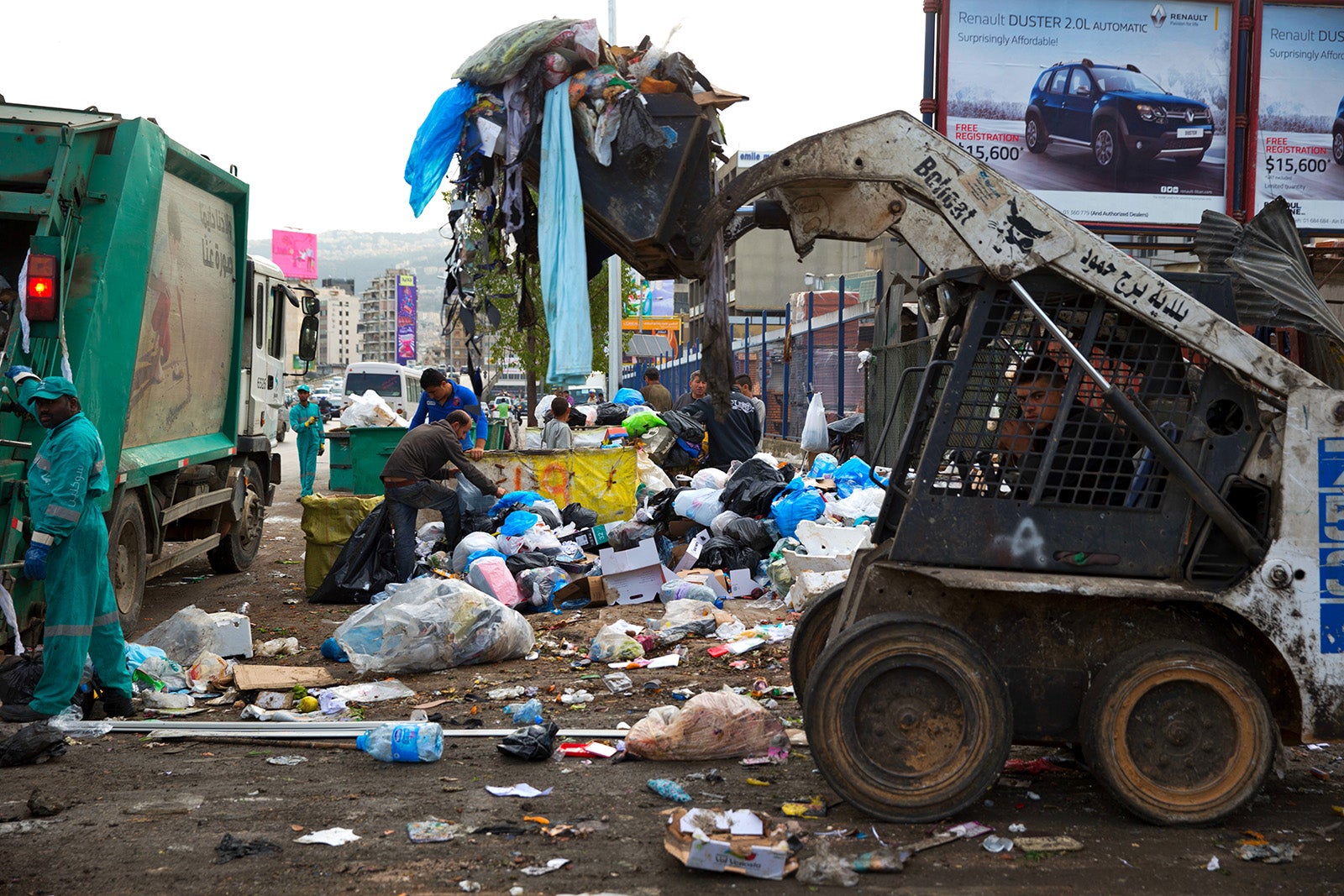 A bulldozer collects a pile of garbage as others collects trash on a street in Beirut, Lebanon, Friday, 4 March 2016. Photo: Hassan Ammar/AP.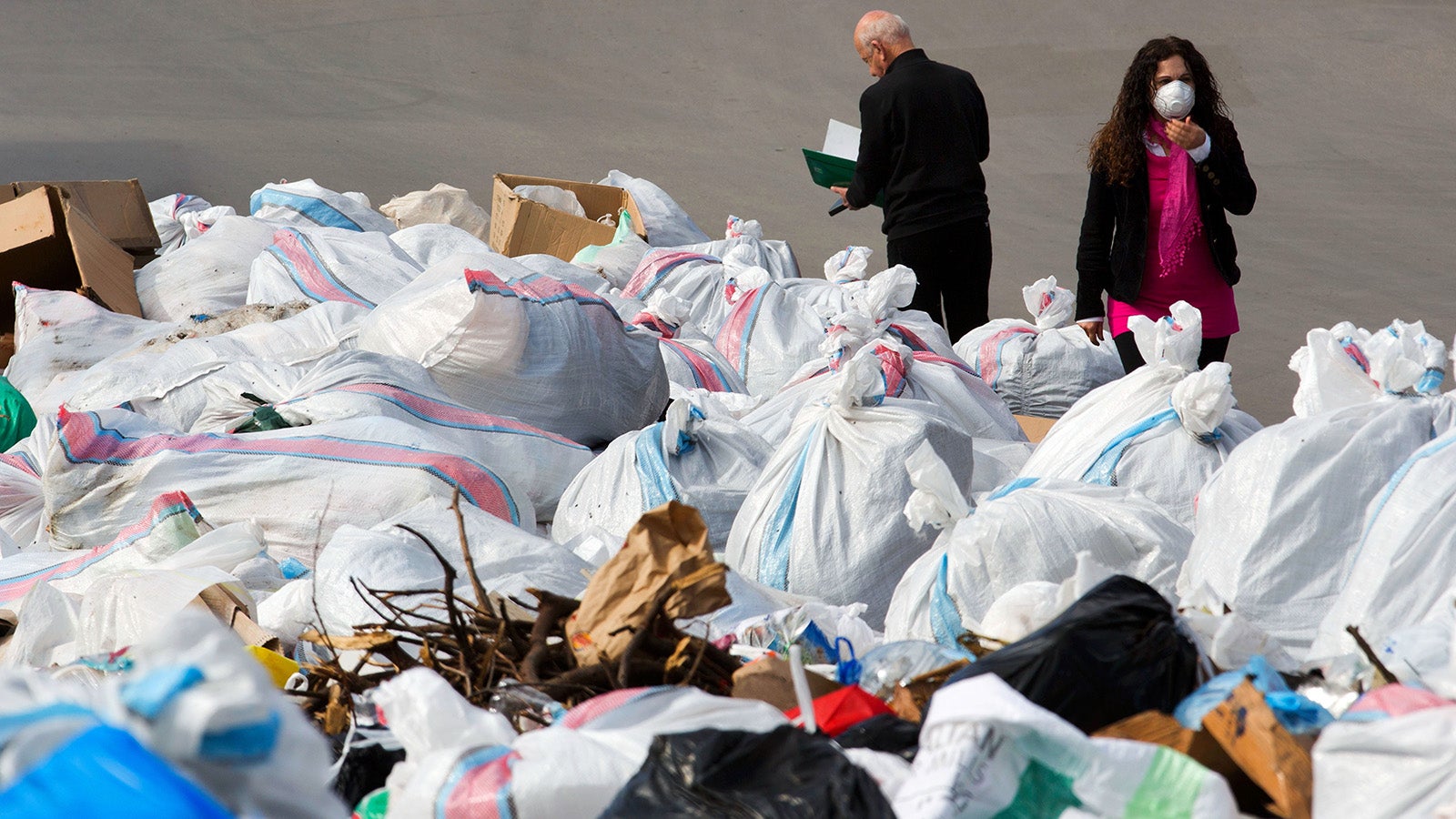 A Lebanese woman covers her mouth with a medical mask as she passes by a pile of garbage on a street in Beirut, Lebanon, Friday, 4 March 2016. Photo: Hassan Ammar/AP.
Top photo: Hassan Ammar/AP