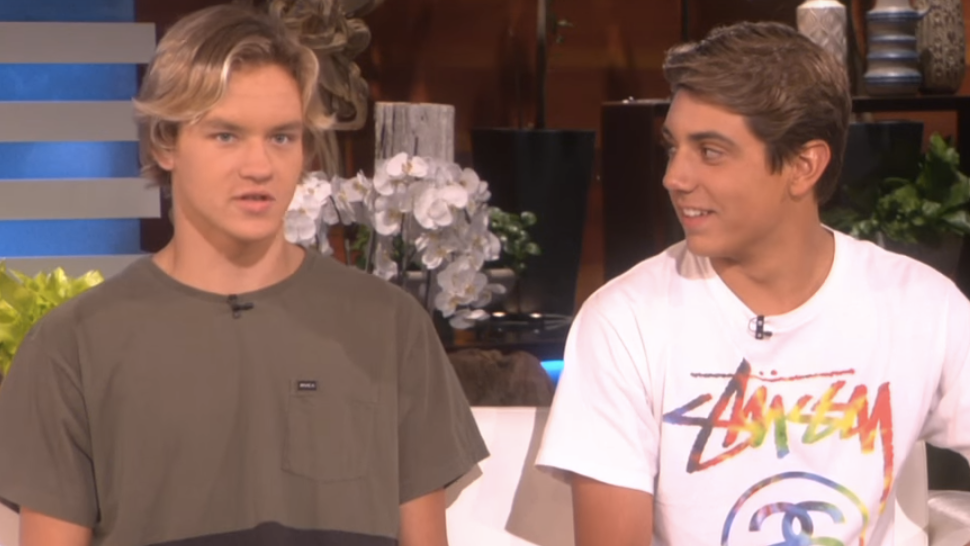 Damn, hackers! Damn, trolls! Damn, the price of viral Internet fame! The Twitter account of Josh Holz — the teenage mastermind behind the massively viral and head-scratching "Damn, Daniel" video — was apparently hacked over the weekend, and the attacker took the prized video down with them.
Holz recovered control over the account early Monday morning but not before the damage was done. "Damn, Daniel" — a video that earned hundreds of thousands of retweets and resulted in an appearance on Ellen for Holz and star Daniel Lara — was gone, disappeared into the internet's ether.
Holz posted a simple eulogy for his viral child, begging to "#getthevideoback". (If you're desperate to see it, copies are still floating around YouTube.)
— josh (@Josholzz) February 29, 2016
The attacker also posted racist content to Holz's timeline, including a cartoon of burning crosses and KKK imagery.
So uhh, it seems the account (@Josholzz) that posted the Damn Daniel video has been hacked pic.twitter.com/0Sv0nB2JzB

— Ned Donovan (@Ned_Donovan) February 28, 2016
Holz apologised for the hack writing:
got my account back. they're are some really sick people out there and I'm sorry you guys had to see all that.

— josh (@Josholzz) February 29, 2016
Unfortunately for Holz, it's not his first brush with unwanted attention following the explosion of "Damn, Daniel". Last week, someone swatted his family's home, and a cadre of emergency personnel, including a SWAT team and a "large number" of officers, showed up at 1am. ("Swatting" involves calling in an emergency to a location in which nothing is actually happening, usually to harass a person or group of people.)
So we beat on, memes against the viral internet tidal wave, borne back ceaselessly into the past.
Image: YouTube