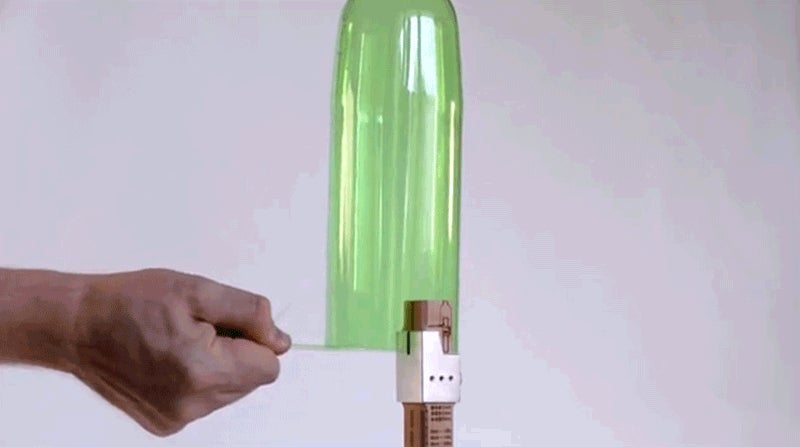 Big Rope has a stranglehold on the 'tying things down' industry, and if you're tired of paying through the nose for a few metres of twine, you'll want to consider backing the Kickstarter campaign for this simple tool that can turn empty plastic bottles into super strong plastic rope. The aptly-named Plastic Bottle Cutter works the same way as a similar device we featured a couple of years ago. You cut the bottom off of a plastic soft drink or water bottle, and the tool slices the rest it into a long thin strand of plastic that's flexible enough to be used as a rope.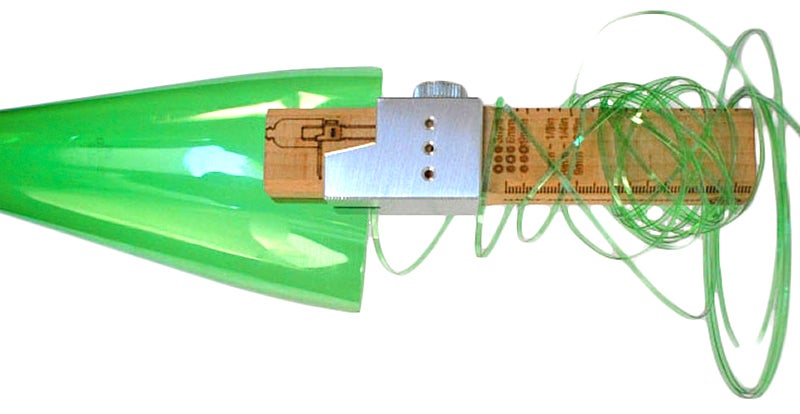 Unlike the tool featured in the previous video, though, you don't have to craft your own. The Plastic Bottle Cutter can be yours through a €8500 ($12,648) Kickstarter campaign that's already soared well past its funding goal. A donation of €20 ($29) is all that's needed to pre-order one of the tools, and they ship in June.
There are always risks when supporting a Kickstartered project, but there are no electronics here that need to be affordably sourced, and no software that needs to be perfected before it can be shipped. The device looks as simple to make as it is to use. And if you need any other justification, besides saving money on rope, you're also genuinely recycling and helping the planet.