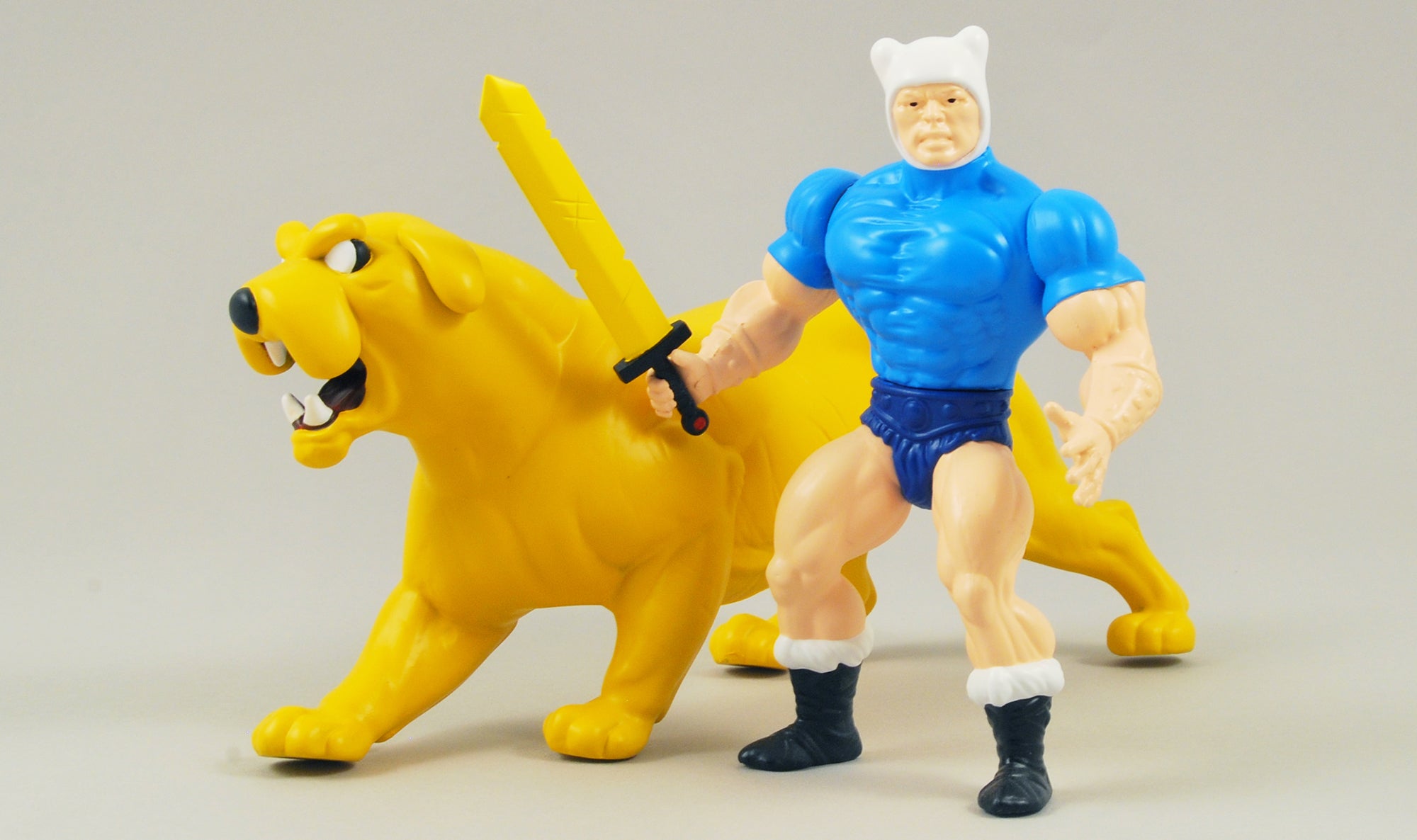 He-Man and the Masters of the Universe was one of the tent pole cartoons/toy lines of the '80s. And while Adventure Time feels like much less of a toy commercial, the two animated series still come together wonderfully with this custom He-Man and Finn mashup figure by Robotic Industries.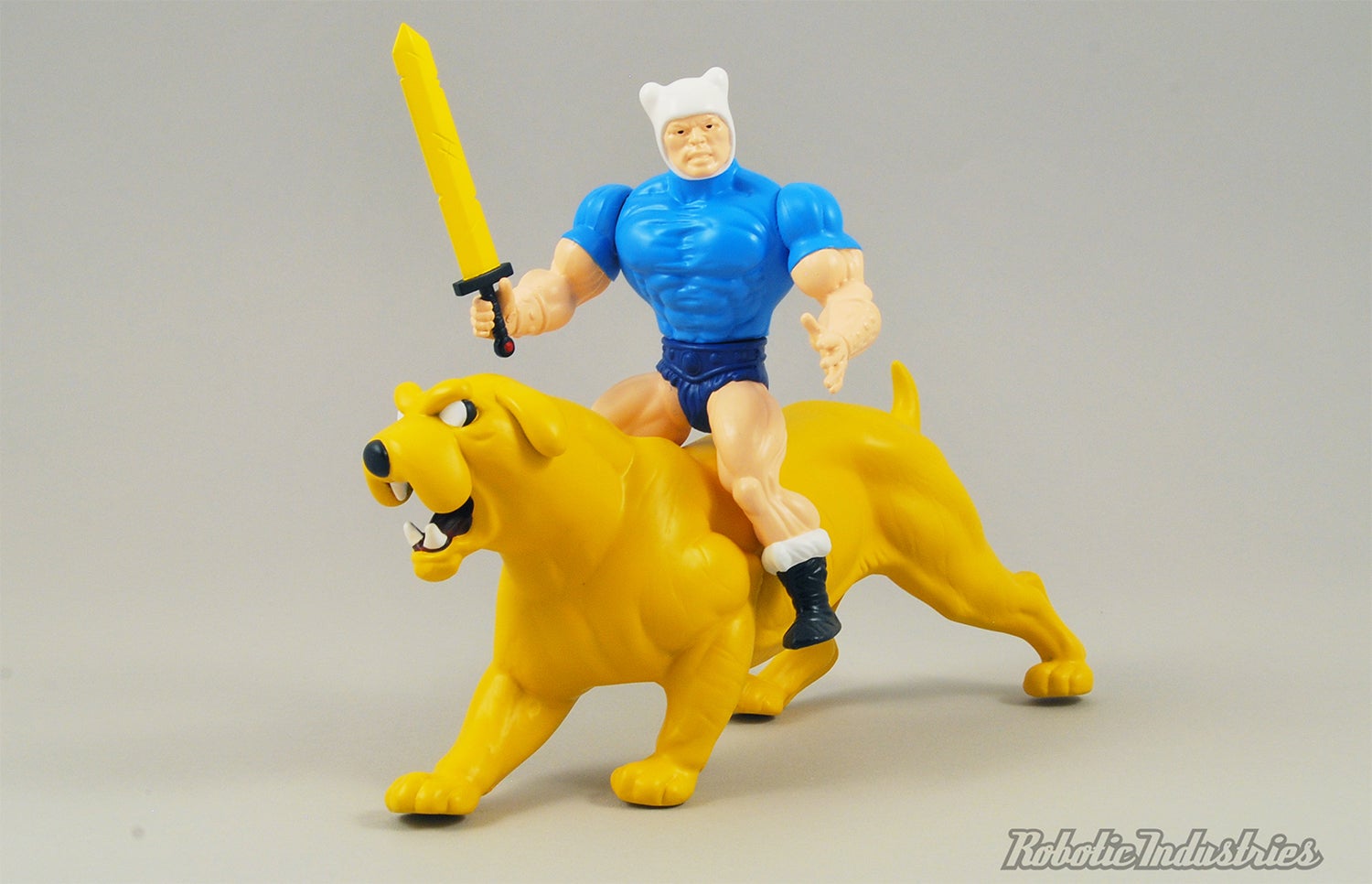 Jake as Battle Cat completes the transformation, but He-Finn is definitely the star of this show, with a beefed up version of Finn's original 'Scarlet' sword standing in for He-Man's classic Power Sword.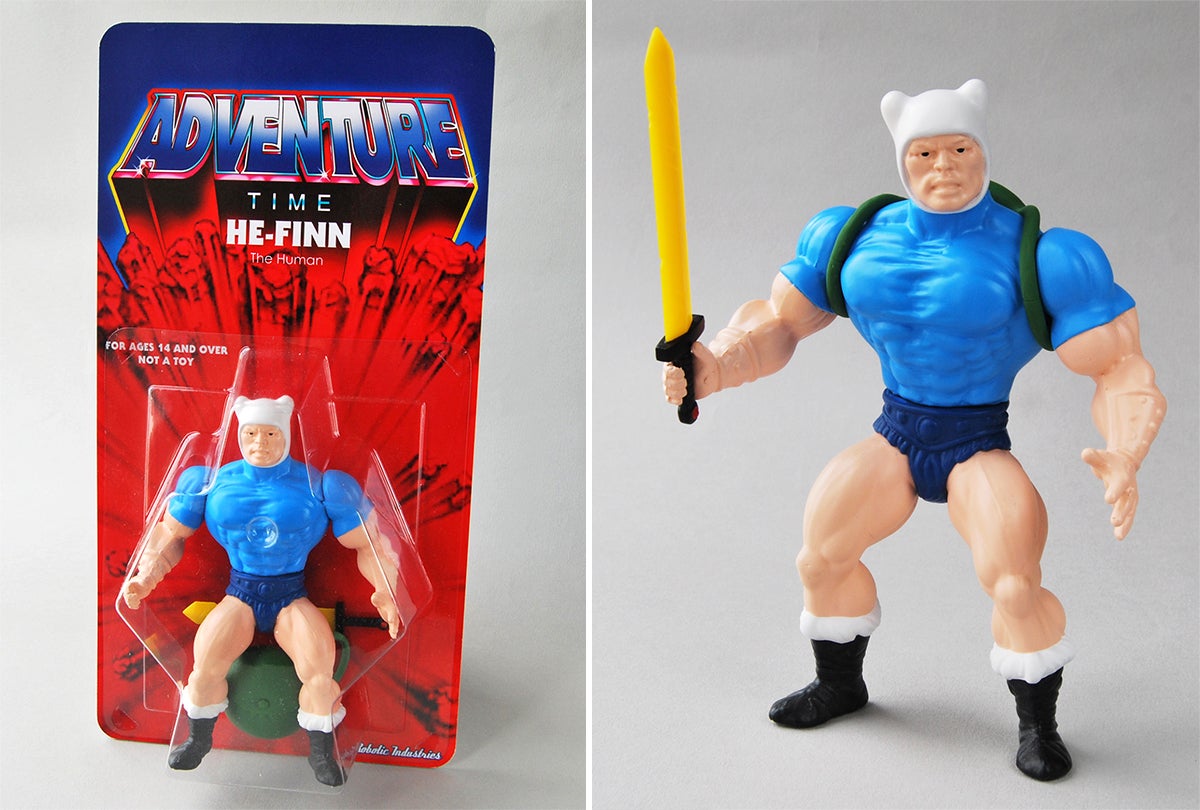 Battle Cat Jake unfortunately isn't available for sale, at least yet, but He-Finn was. If you popped on over to the Fugi online store today you could add a blister-packed version of He-Finn to your collection for £50 ($96). Not cheap, but don't pretend like you could customise a figure this flawlessly.
Unfortunately, the run is limited to 15 figures, and the 10 that will be sold online have already been snapped up. If you want one of the five remaining now, you'll have to make the trek to ToyconUK 2016.
[Fugi via Toy People]