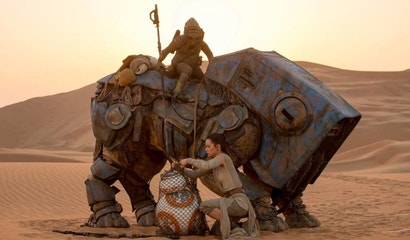 Every evening, we wrap up the day's biggest stories in one place for you to easily check out. If you've been off the grid all day, jump in here and catch up on current events.
Computer Analysis Reveals The Stunning Complexity Of The Star Wars Expanded Universe The Star Wars expanded universe is huge. Really huge.
Coming Soon: X-Men Apocalypse, High Rise, The Jungle Book This week: Super Bowl TV spots everywhere, High Rise gets its full trailer and The Jungle Book is looking pretty damn fine.
Watch Dallas Buyers Club For Free Today, Legally Yesterday, lawyers acting for the rightsholders to Dallas Buyers Club dropped their case against iiNet, giving up on petitioning for the user details of 4726 alleged pirates.
Also on Gizmodo:
• This Month In Aussie Dashcams: The One With No Crashes • Twitter Is Flatlining • Netflix Geo-Blocking Crackdown Hits PayPal Users