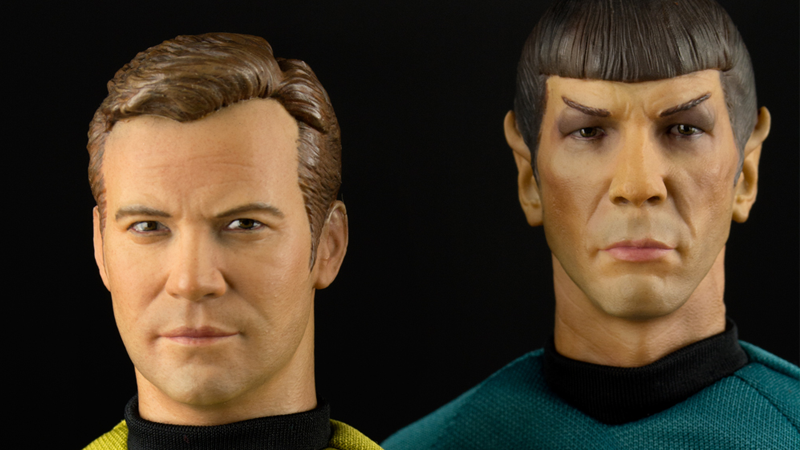 Damn, these figures are a pretty fantastic likeness of William Shatner and Leonard Nimoy. Revealed at Toy Fair this past weekend, these two 1/6th scale figures come from QMx, which is best known for its equally stunning Star Trek ship models. These aren't the company's first attempt at figures at this scale — it previously issued some solid Firefly statues — but Spock and Kirk are the first Star Trek figures the company has done. And my, my, they are mighty impressive.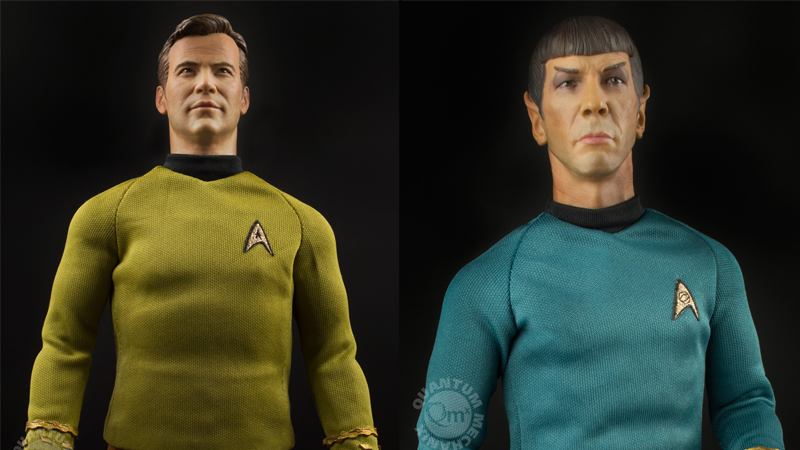 Coming in at roughly 30cm tall each, Spock and Kirk are sparsely accessorised. Both come with alternate gripping hands and phasers, but Kirk gets a communicator and Spock gets a tricoder.
It's not a lot in the way of extras, but honestly these figures don't need much more — you're here for the actual figures themselves, which look scarily good. Although Kirk doesn't quite look as eerily accurate when not seen head on, the Spock likeness is uncanny. Between him and the excellent, smaller Mezco version, it seems like Trek's 50th anniversary year will deliver a bounty of great replicas of the dearly departed Mr Nimoy.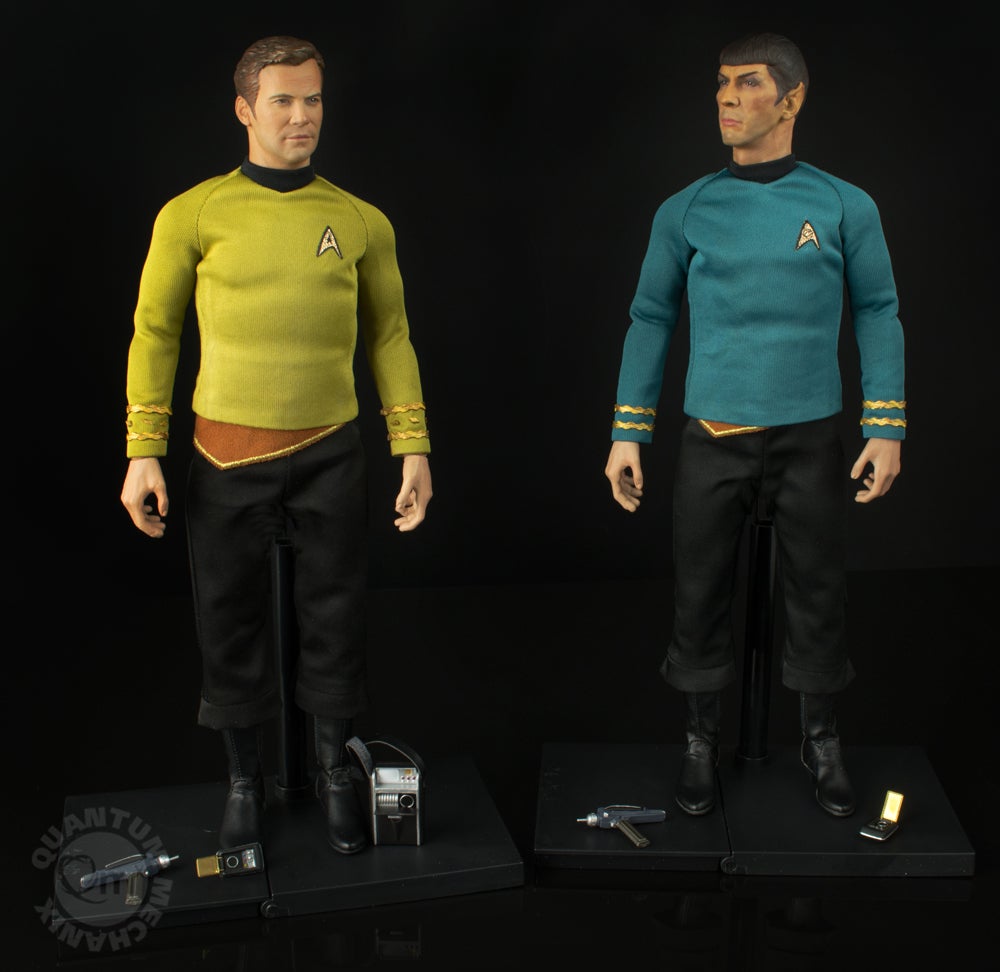 (I had no idea what those brown sashes were at first, but it looks like they were belts in the old series for crew to holster their phasers. The more you know!)
Sadly, not much else is known about the figures — QMx revealed neither a price or a release window. But you can probably expect to pay around $US200 ($282) each for the right to have your own miniaturised Kirk or Spock.
[Toyark]