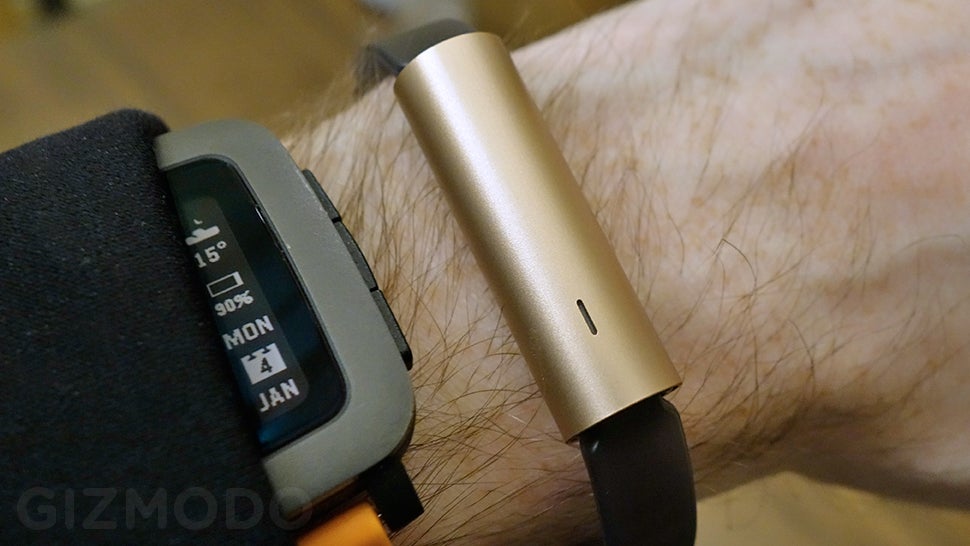 Misfit's been owned by Fossil for less than two months, but are we already seeing the accessory maker's stylish influence on the brand's fitness trackers? Misfit's new Ray is a far cry from the sports watch form factor more common with wearables, and you can dress it up with standard 8mm watch bands.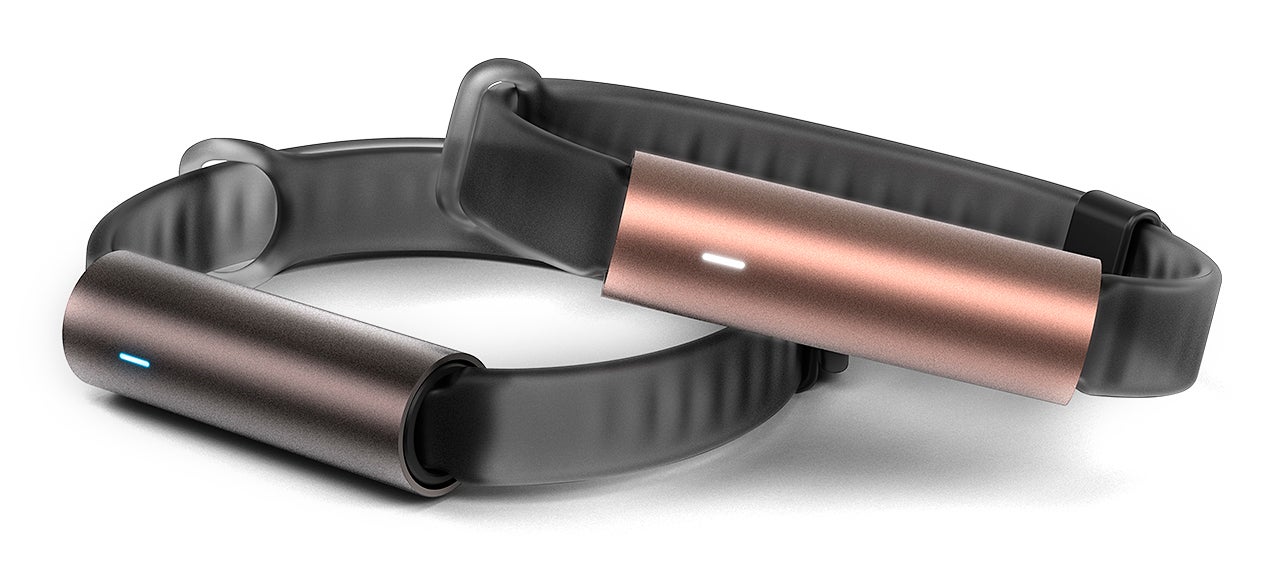 The Ray's cylindrical aluminium body measures in at just over 3.1cm in length, not including its silicone strap that can be easily swapped out with leather watch bands that use a spring-pin mechanism to attach to it. Fitness tracking metrics include the usual suspects like steps taken, pool lengths swam or your overnight sleep patterns.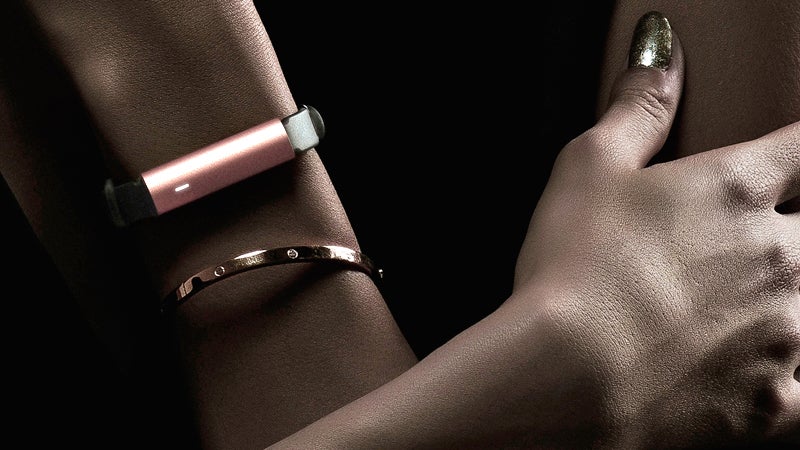 Available in rose gold or carbon black finishes for $US100 ($139) sometime this autumn, the Ray's only distinguishing feature is a multicolor LED indicator that works alongside a vibration motor inside for subtle feedback about text or call notifications, alarms or inactivity nudges. It's also completely waterproof to a depth of 50m, and will track your physical activity for a full six months before requiring a new battery.
When paired with the Misfit Link smartphone app the Ray will automatically upload your day-to-day metrics over Bluetooth so you can track your progress over time. But the app can also use the Ray's accelerometer to detect tapped patterns, cleverly turning the fitness tracker into a wearable camera shutter trigger or music remote configured to your preferences.
[Misfit]
Gizmodo's on the ground in Las Vegas! Follow all of our 2016 CES coverage here.