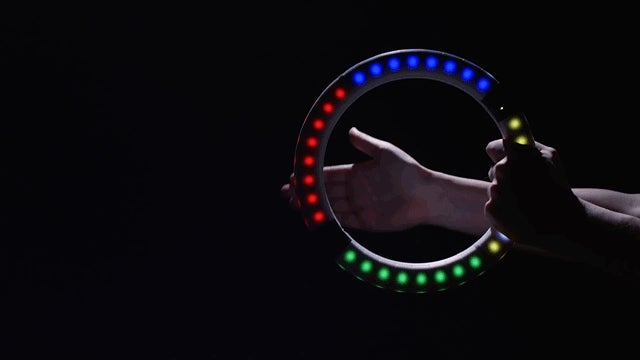 The $US600 ($858) Zoom ARQ Areo RhythmTrak is bewilderingly strange. This futuristic-looking tambourine is part drum machine, sequencer, synthesiser, looper, MIDI controller and acid-laced light show. It also has a built-in accelerometer, and that's where things get interesting.
The ARQ is actually two components. The Base Station houses most of the physical controls, and allows you to scroll through 70 synthesiser samples, and link up to a computer for recording and loading pre-recorded audio.
Then there's the Ring Controller, equipped with pressure-sensitive pads that turn the ARQ into a mobile drum machine. It's equipped with an accelerometer so that when you detach it from the Base Station, you can change sounds and cycle through effects as you move it, shake it, Frisbee it. Whatever.
Honestly, the list of features on this just goes on and on and on. All I know is that it looks like an all-in-one wonder machine, and I want to play.
[Fact]