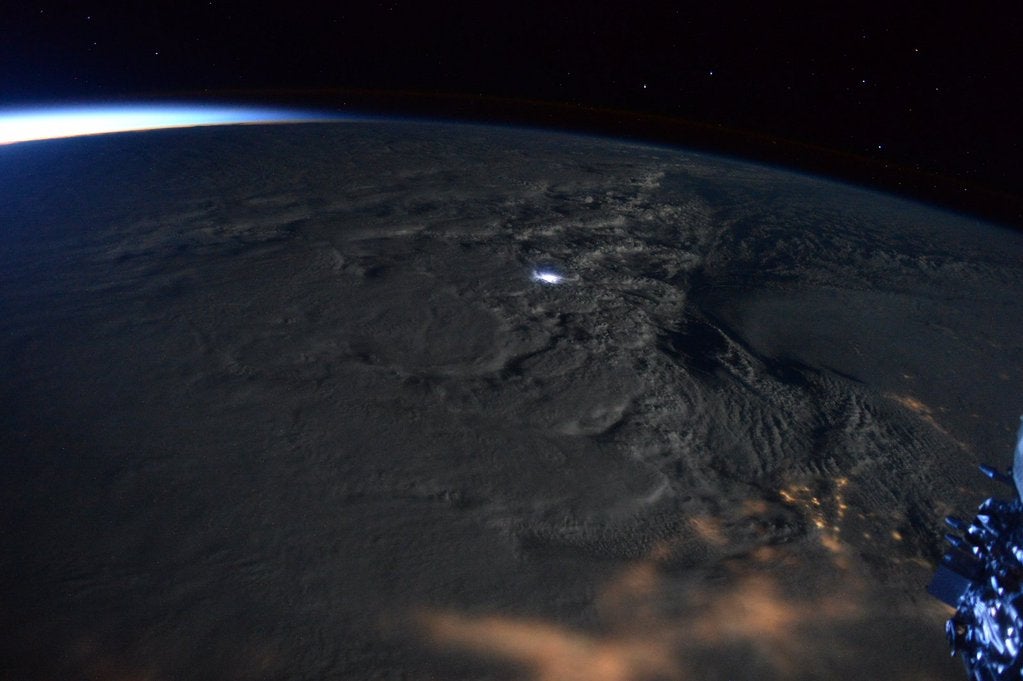 Blizzards. Floods. Ice storms. Thundersnow. Hurricane-level winds. Plagues of locusts. OK, maybe not that last one. But all the rest of these hit the US hard last weekend, breaking records just as predicted — and in some cases even more than predicted. You probably saw a whole bunch of Americans freaking out about the upcoming storm last week (possibly gloating a little as you scrolled through your phone while sunning yourself by the pool). Americans knew they were likely to see some unprecedented weather, as predictions shifted from snow topping 60cm to maybe even hitting 90cm.
As it turns out, the most (confirmed) snowfall crested well above that: an almost-unbelievable 107cm in Glengarry, West Virginia. But all over the upper Northeast, snowfalls of 90cm and more weren't that exceptional — and coming in at 60cm was pretty much the standard for much of the reason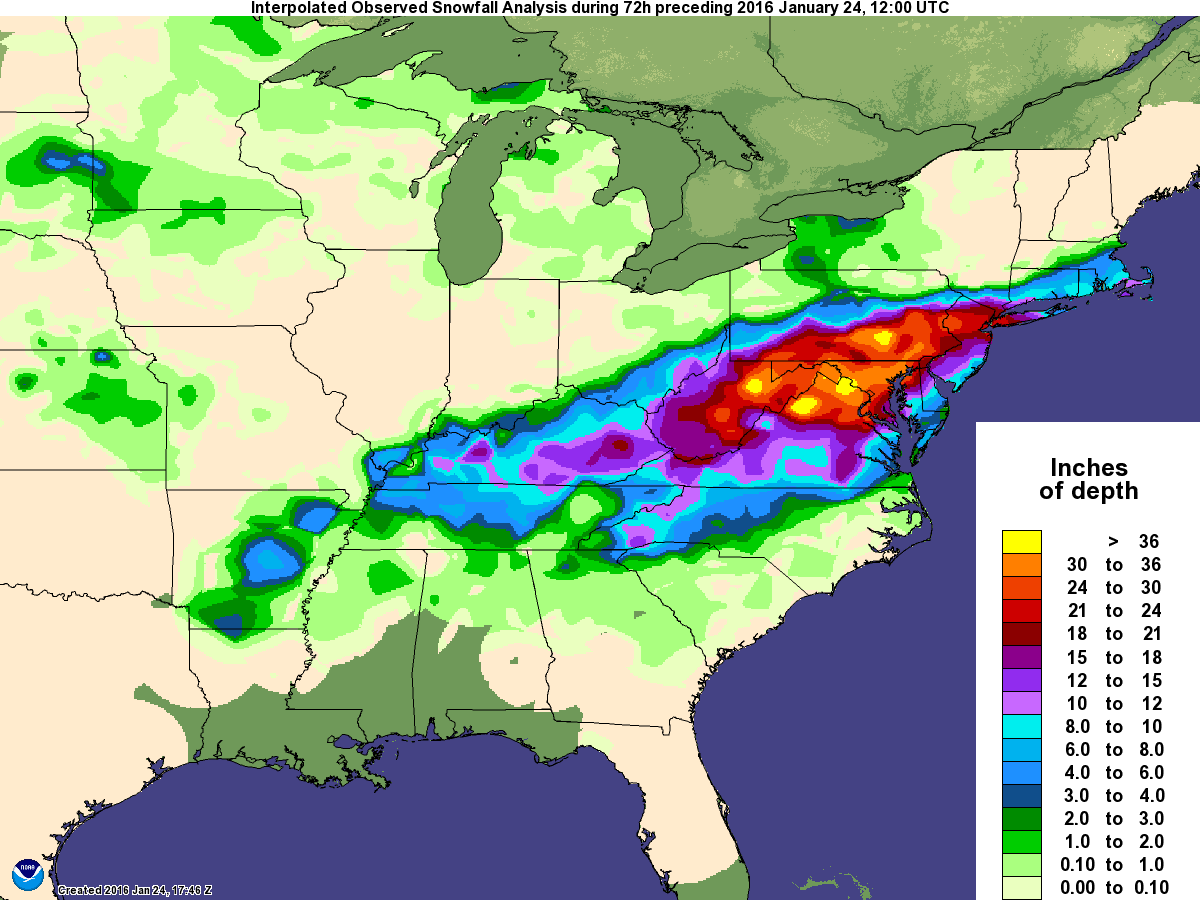 Top image: Thundersnow as seen from the ISS / Scott Kelly, NASA; Map: Snowfall as of Sunday night / NWS
New York, Maryland and Pennsylvania in particular, saw a lot of snow-records fall. But even places where a number one spot wasn't quite there saw an amount of snow that was well within the top few snowstorms in living memory.
The US National Weather Service put together this look at how the different airports fared in terms of record-setting. When you look at these numbers, it's surprising that even more travel problems didn't occur.
*JFK Airport — 30.5" (previous record was 26.0" from Feb 2003) *LaGuardia Airport — 27.9" (previous record was 25.4" from Feb 2006) *Newark Airport — 28.1" (previous record was 27.8" from January 1996) *Baltimore-Washington Intl Airport — 29.2" (previous record was 28" from January 1922) *Philadelphia Intl Airport — 22.4" (came in 6th all time) *Ronald Reagan Airport — 17.8" (came in 4th all time) *Central Park — 26.8" (came in 2nd all time)
Though the snowfall-levels were shattering records right and left, this storm was only partially about the snow. What else was going on? In a word. Everything.
New Jersey and Delaware both had record-breaking coastal floods, with waters reaching even higher levels in some places than during Hurricane Sandy back in 2012. Virginia, Massachusetts and Delaware all saw wind gusts in the mid-110km/h hour range, just a few kilometres per hour below what they would need to be classified as a hurricane-strength winds. Kentucky, the Carolinas and Tennessee all saw freezing rain accumulate into a hard sheet of ice, in some places up to half 2.5cm thick.
In some ways, this wasn't a surprise. Going into the storm, National Weather Service director Louis Uccellini told us that one of the unusual things was just how consistent all the models had looked — and all of those models showed a truly alarming winter spectacle descending upon the eastern US.
To see just how intense predictions looked, check out this model NASA put together, which tracks the storm right from it's beginning stages all the way through when it wrapped up. As you can see, one of the most striking things about this predicted storm was that it simply didn't let up, from start to its finish.
In a lot of ways, the US got just exactly what the models showed them they'd be getting. In fact, when real life strayed from the model, it ended up a little closer to what the more pessimistic meteorologists were calling the worst-case scenario before the storm.