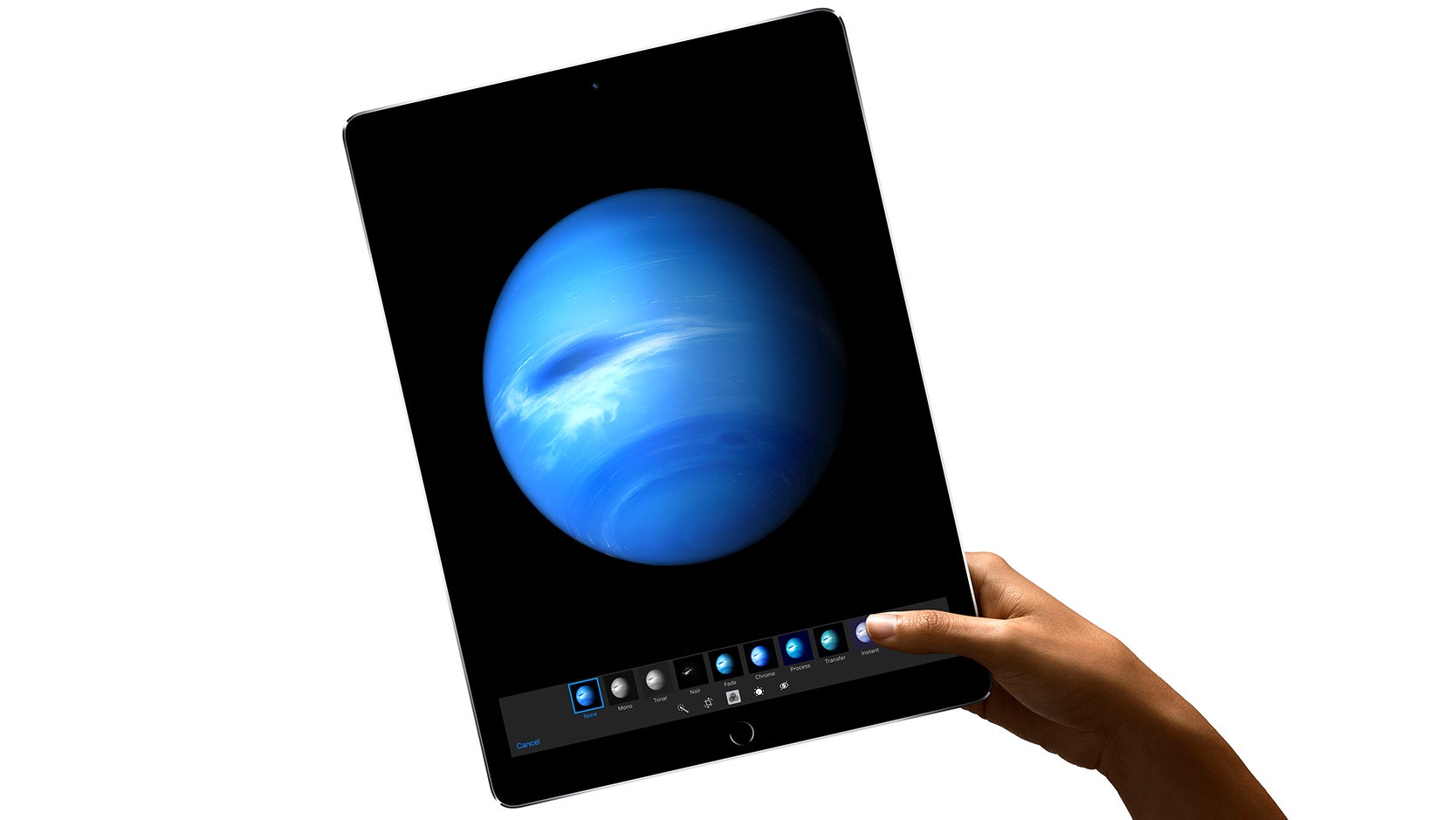 Today Apple confirmed the company's new monstrous iPad Pro will be available for pre-order online starting this Wednesday, 11 November, and can be found in Apple stores, select carriers, and at authorised reseller locations later this week. Thanks to the exchange rate, there's quite a hike on Australian prices compared to the US.
The iPad Pro comes in two models for Australia: the 32GB with Wi-Fi for $1249 and the 128GB Wi-Fi + Cellular model for $1699. In the US, you'll pay $US799 for the 32GB model and $US1079 for the 128GB model.
If you compare the two prices, there's a huge gulf between $US799 and $1249, but if you take the exchange rate and the 10 per cent GST into account, Australians actually save $3 on the 32GB model. The 128GB model after conversion costs $1683, meaning you only pay an extra $16 to buy it here, which is cheaper than shipping the US model over.
The 12-inch iPad Pro's companion devices, the Apple Pencil will set you back $165, and Smart Keyboard will cost you $269. Both will also be available to order on Wednesday.
Stay tuned for our review!