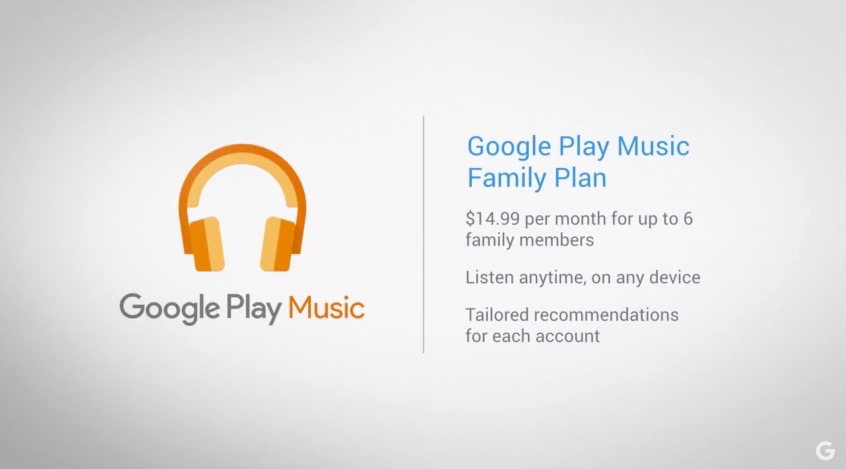 Google just announced a "Family Plan" for Google Play Music. For just $US15 a month, you get up to six accounts that family members can use on any device. The plan will even keep each preferences and recommendations. That's a pretty good deal.
We're still waiting on local pricing for Google Play Music's family plan, but if prices mirror the US — where the $US15 Family Plan is only 50 per cent more expensive than the $US9.99 individual plan — then you can expect to pay $18 for up to six family members using the service, hardly more expensive than the $12 individual plan.
The idea of a shared family plan for streaming music is hardly new. A year ago, Spotify announced its own deal that let you add a new account for 50-per cent of the price of the main plan. So if you pay $12, that would be another $6 for each extra family member. A family of five — one that wouldn't even max out Google Play Music's new Family Plan — would cost $36.
Obviously, Google is trying to beat Spotify's price. Let's see if the new service can beat Spotify's terrific features.
[Google]