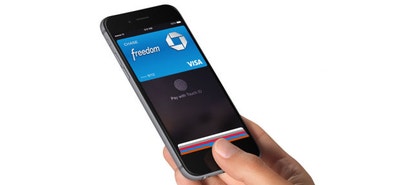 Apple has just had its Q4 earnings call, where it revealed that it's adding billions of dollars more to its swimming pool of cash. One interesting note came out of the earnings call, however: the revelation that Australia is sort of going to get access to Apple Pay next year.
American Express has announced that it's going to launch the Apple integration before the end of 2015 in Australia and Canada.
Apple Pay allows you to pay with your iPhone, iPad or Apple Watch at contactless terminals where it's supported around the world.
The payment integration requires you to scan or enter credit or debit card details in your Wallet app on iOS before being allowed to pay. The app pings your bank to see if Apple Pay is enabled at a merchant level before allowing that card to be added to wallet. Before the end of the year, American Express users in Australia will be able to add their cards.
Hopefully for customers it comes ahead of the Christmas buying season!
No word on other banks enabling Apple Pay today, but we'll update you if we hear more.