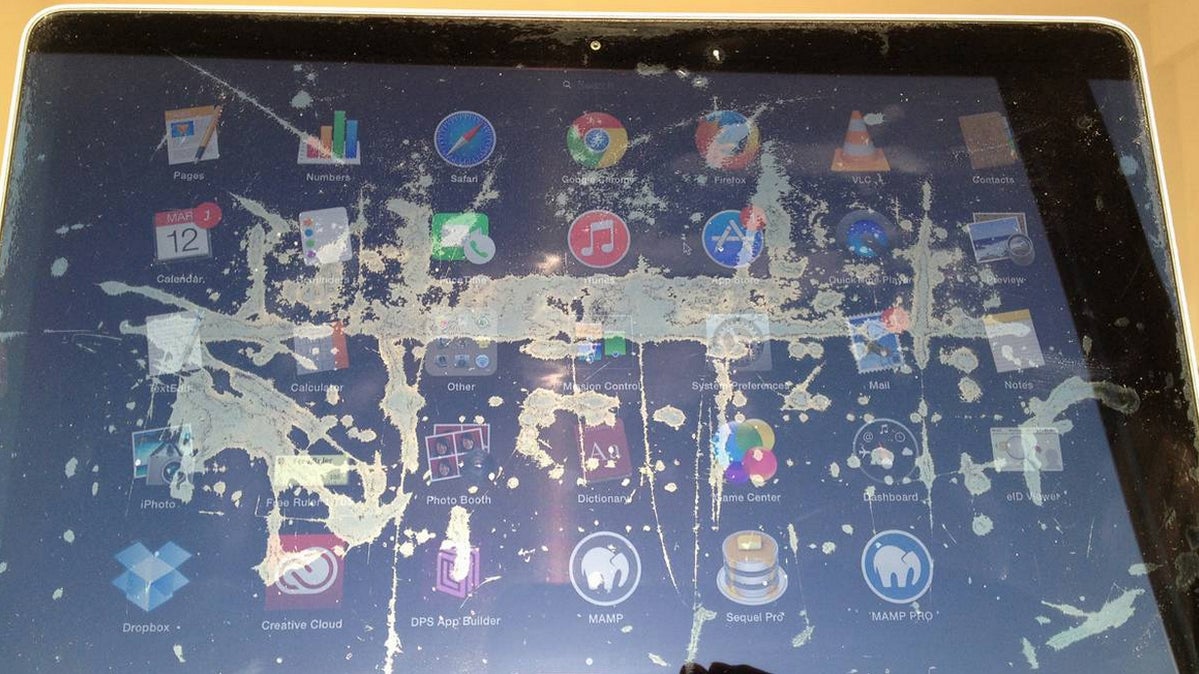 It's taken 6,000 pissed-off customers, a Change.org petition, and an entire website named Staingate, but Apple has finally agreed that yes, a coating peeling off Retina Macbook displays is not good.
The problem is with the anti-reflective coating on some Macbook and Macbook Pro models, which can delaminate from the screen, causing some fairly awful-looking stains. The problems can cover the entire screen, or just a portion, and seem to be caused by either pressure from the trackpad when closed, or cleaning the screen wrong.
According to MacRumors, Apple has now implemented a Quality Program, which means it will replace displays for anyone with a Macbook less than three years old, or within one year of October 16, 2015, whichever is longer. In other words: if you've noticed a weird stain on your Macbook, take it to the Apple Store, and it should be replaced free of charge. It's also worth noting that anyone who has already paid to replace an affected screen should be eligible for a refund.
---
Image credit: Staingate