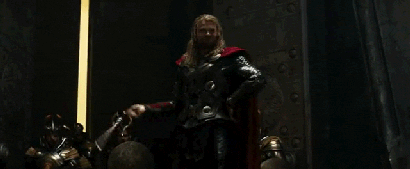 Technology is filled with all kinds of rumours and speculation — real and fabricated. All The News You Missed Overnight collects all those whispers into one place to deliver your morning buzz.
Australia's film industry is about to get a blockbuster bump. The Federal Government announced late yesterday that the new Thor and Alien/Prometheus sequels would be shot in Australia. The deal sees Sir Ridley Scott and filmmakers from Disney/Marvel venture down to our fabulous little island to shoot their new films, following tax breaks from the Government to the reported tune of $50 million. Thor: Ragnarok is the name of the new Marvel movie, and the Prometheus sequel is as yet unnamed.
It's expected the two films will create 3000 new jobs in Australia, adding around $300 million to the national economy, according to the Sydney Morning Herald. Both will start shooting in 2016.
---
The PlayStation 4 is getting cheaper in the lead-up to Christmas. The Sony-made console is coming down to $479.95, as opposed to the original RRP of $549.95.
That's an extra $70 you'll have in your pocket from some sweet games come Christmas-time.
---
Stories On Gizmodo:
YouTubers Are Up In Arms About YouTube Red Boomerang: Instagram Just Made An App That's Basically Apple Live Photos For Facebook  Hackers Can Wirelessly Upload Malware To A Fitbit In 10 Seconds Tesla Model S Autopilot: Australian Hands-On (Or: The Time I Damaged The Beautiful Car I Was Reviewing)