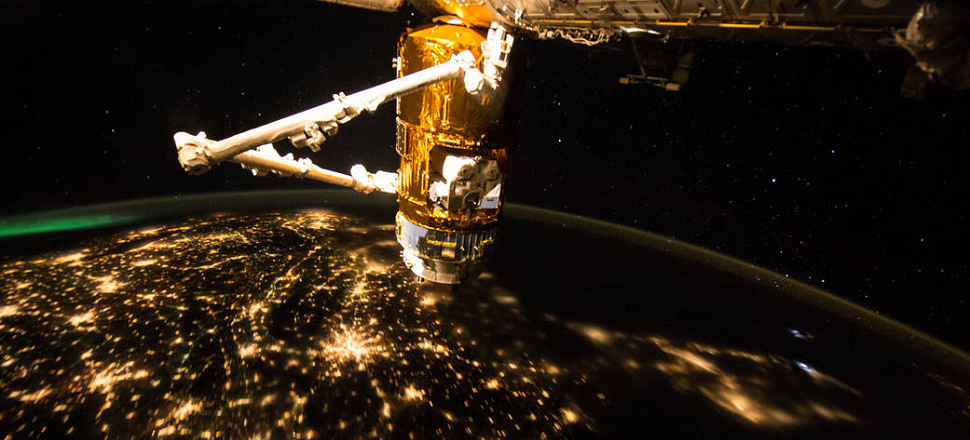 Halfway through a year in space, astronaut Scott Kelly woke up to this amazing view.
You're looking at the east coast of the United States, viewed just before dawn on a clear morning from 249 miles above Earth's surface. That's Florida sticking out toward the lower right. In the foreground, you can see the International Space Station's Canadarm robotic manipulator.
"Began the second half of my year in space with this incredible clear-sky fly over America, speeding over Earth 17,500 mph from Mexico up the East Coast of USA," Commander Kelly wrote to caption a You Tube video of the flyover.
Kelly and Russian cosmonaut Mikhail Kornienko are spending a year on the International Space Station to help scientists study how long-term space flight affects the human body. It's just one of the studies that's necessary to pave the way for eventual manned mission to Mars, during which the crew would spend at least 500 days in space. The "Year in Space" crew marked their mission's halfway point last week. [NASA Image of the Day]