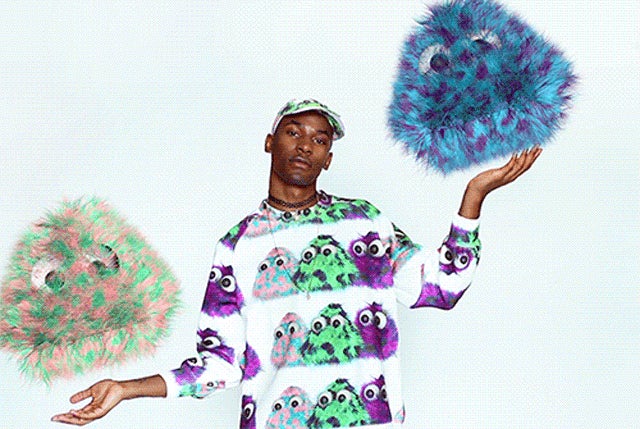 So this is a thing that actually happened. Yesterday at New York Fashion Week, Tumblr debuted its very own line of dresses, shirts, sweaters and accessories — inspired by ten of the social network's artists.
There's a Fashion Week pop up in New York City located at 339 West 38th Street, so people can get their very own Furby-printed shirt, outer space kimono or robot-skull sweater. Ten lucky Tumblr artists are kicking off what I can only presume is the beginning of the downfall of humanity a highly lucrative new business venture for Tumblr.
"We wanted every look to feel like a Tumblr post," Tumblr's fashion evangelist Valentine Uhovski told The New York Times. "When you enter the pop-up shop, you'll feel like you're inside of a Tumblr dashboard."
Life on Tumblr got you so busy you can't make it into realspace this weekend? No worries, the items will be sold online through the website Print All Over Me, beginning on September 14th. What a relief!
---
Top image via John McLaughlin