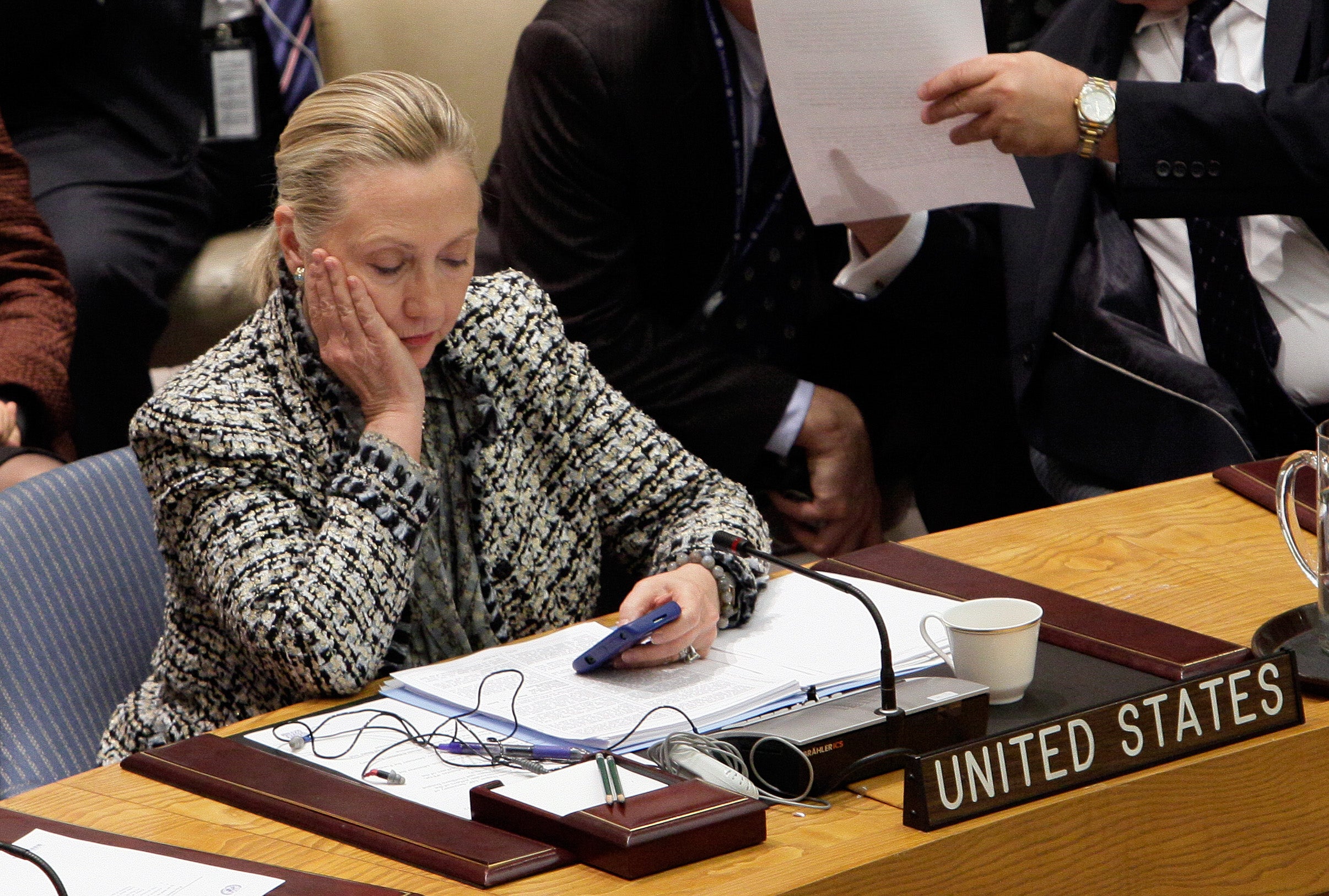 The FBI is investigating whether Hillary Clinton's use of a private email compromised national security. And now the staff member who set it up is planning to stay silent during questioning to avoid incriminating himself.
Bryan Pagliano, the Clinton IT staffer who set up the private email server for Clinton in her Chappaqua home, first attempted to fend off the subpoena from Rep. Trey Gowdy (R-SC) to testify before Congress. While Gowdy called him to testify before a House panel investigating the 2012 attack in Benghazi, he also planned to ask Pagliano to turn over documents about Clinton's servers.
Pagliano's testimony is a hot ticket in Congress — he's been called to testify before the Senate Judiciary Committee and the Homeland Security Committee as well. The Judiciary Committee also wants to ask Pagliano about working for Clinton, sources told the Washington Post. His lawyer sent a letter to the House Benghazi panel, as the Post reports:
The letter cited the ongoing FBI inquiry into the security of Clinton's email system, and it quoted a Supreme Court ruling in which justices described the Fifth Amendment as protecting "innocent men . . . 'who otherwise might be ensnared by ambiguous circumstances.' "
There are many reasons people plead the Fifth. Avoiding perjury is definitely one of them.
Cheryl Mills and Jake Sullivan, two of Clinton's top staffers, will testify against the Benghazi panel later this month, making Pagliano's aversion more unusual — this isn't some across-the-board stonewalling attempt.
It's not clear what it is yet, besides another small squirt into the overflowing slop-bucket of this email scandal. Carrying two phones doesn't look so bad now.