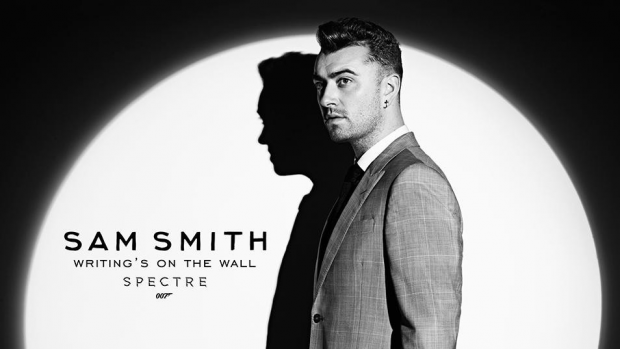 We're just weeks away from the release of the latest James Bond epic Spectre, and now we know what the theme music will be. This time around the film-makers have opted to commission Sam Smith (the singer, not the beer as everyone knows that Bond drinks Martinis), and he's come up with a track titled "Writing's On The Wall".
This post originally appeared on Gizmodo UK, which is gobbling up the news in a different timezone.
The song premiered on the radio this morning and is currently available for listening on Spotify. There's just one problem though: it is slightly more than a Quantum of Rubbish. Sam Smith admitted that the track only took 20 minutes to pen — maybe a little more time spent on the drawing board would have been welcome?
Imagine the world's most generic man writing a slightly off-key song that is supposed to sound like a Bond theme tune while not breaking any copyright rules, and you'll end up with what we are presented with today.
Twitter's reaction has been quick and harsh too.
The test for any Bond theme is: Can you imagine Alan Partridge singing it along the motorway on the way to an Esso garage? This doesn't pass

— Matt Looker (@marziepanic) September 25, 2015
The writing IS on the wall #samsmith #SPECTRE pic.twitter.com/byMD1nP5BR

— Max (@max_normal_) September 25, 2015
Just realised that Writing's on the Wall plays like a first draft Rise Like A Phoenix. Conchita > Sam Smith, of course. #SPECTRE

— Chris Blohm (@chrisblohm) September 25, 2015
"The name is Bland. James Bland." #writingsonthewall #SamSmith

— David Schneider (@davidschneider) September 25, 2015
I haven't even listened to the full Sam Smith Bond song. After watching this I kind of feel I don't need to https://t.co/lwvTQ2Lgls

— Helen Lewis (@helenlewis) September 25, 2015
Get your own Sam Smith bond theme by throttling an asthmatic goose in front of an orchestra.

— TechnicallyRon (@TechnicallyRon) September 25, 2015
The new Sam Smith Bond song sounds like a sad drunk man shouting into a saucepan

— Fudgey (@fudgecrumpet) September 25, 2015
Of course, no Bond theme tune will ever match up to those composed by Adam and Joe when Quantum of Solace came out of a few years ago — have a listen to these below.