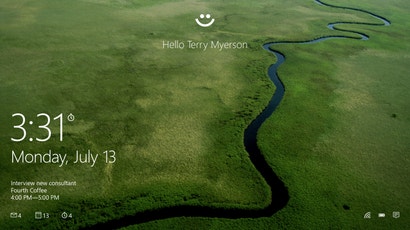 Technology is filled with all kinds of rumours, real and fabricated. It gives us a look at what might be and will be. All The News You Missed Overnight gathers the whispers all in one place to help you catch up.
Windows Hello is a great new feature in Windows 10 that allows you to unlock your PC with your face, provided that you have a computer fancy enough to do it. The folks over at The Australian did some unscientific science and got twins in front of Hello to see just how safe and secure it is. Turns out that your twin probably won't be able to unlock your laptop anytime soon. Update: We'd originally said that it was a fail, that was incorrect and I need more coffee when I write these things.
Meanwhile, the exotic cars of the Pebble Beach car auctions are breathtaking to behold. What's even more breathtaking, however, is how much they sell for. A 1964 Ferrari 250LM sold for almost $US18m!
Stories You Might Have Missed On Gizmodo
Google X's Zany Life Sciences Experiment Is Alphabet's First New Company The Ashley Madison Hackers Break Their Silence Science Keeps Beer Out Of Plastic Bottles, But Japan Might Change That China's Dredging In The South China Sea Created 11.7km² Of New Islands