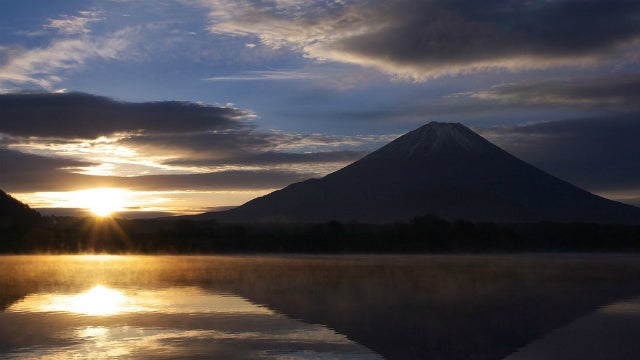 Getting on the internet from your phone can still be next to impossible in train tunnels, but now even Mt Fuji offers free Wi-Fi, up to 12,000 feet above sea level.
Starting Friday, Japan's iconic peak will give climbers Wi-Fi access at eight hotspots on the mountain, including three cottages on the summit, Asahi Shimbun reports. The new initiative is in response to the ever-growing number of tourists who aren't just visiting Japan, but Mt Fuji in particular. It's a joint effort between Japanese telecom giant NTT Docomo and the local governments of Yamanashi and Shizuoka prefectures, whose boundaries Mt Fuji straddles.
For being such an advanced country and having the third-most internet users in the world, Wi-Fi service in Japan is surprisingly crappy. All those foreign out-of-towners want their sweet, sweet Wi-Fi, but free wireless is hard to find. Sometimes, "pre-registering" is even necessary: That is, creating an account for a venue's free Wi-Fi beforehand, at some place where you do have internet access.
Currently, US national parks like Yosemite and Yellowstone offer Wi-Fi, but only at lodges. Other outdoorsy destinations might follow Mt Fuji's lead, however. Because, hey, even the most rugged adventurer needs the luxuries of the internet. That kayaking selfie ain't gonna Snapchat itself, after all.
[Asahi Shimbun via Engadget]
Picture: Wikimedia Commons