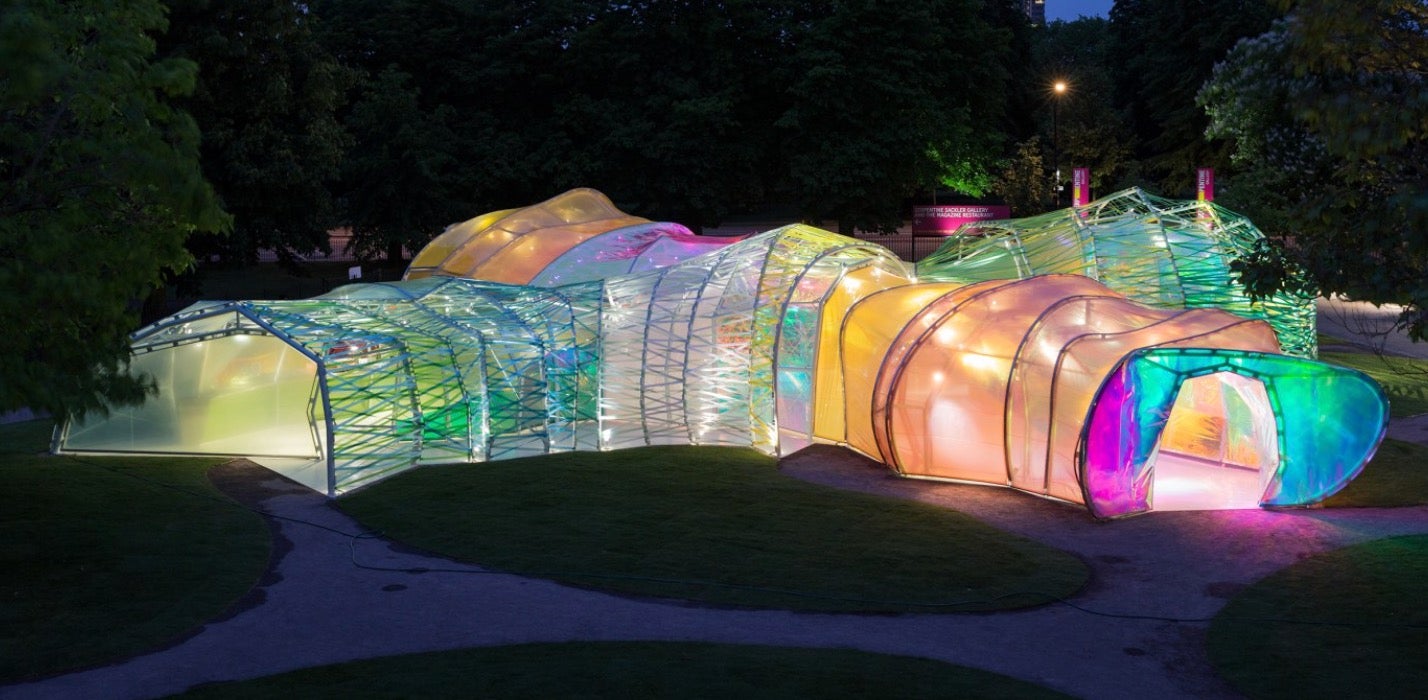 Each year a different artist or designer is tapped to create the Serpentine Pavilion, a site-specific installation that's open all summer in London's Kensington Gardens. This year's Pavilion just opened to the public as a colourful, cacophonous labyrinth — with a secret cafe at the centre. When can I move in?
According to the Madrid-based artists José Selgas and Lucía Cano, known as selgascano, the piece is supposedly inspired by London's Underground — although it doesn't look much like the Tube (except maybe for the fact that it's an actual tube). The tunnels are made from layers and strips of the fluorine-based polymer better known as ETFE, the same stuff found on the quilted plastic roofs of train stations and sports stadiums.
As visitors walk through the tunnels, the overlapping translucent layers create a trippy stained-glass effect that reminded me at different times of stepping in a soap bubble, looking out from inside a beach ball, and one of those giant bracelets with neon rubber bands that all the kids are making.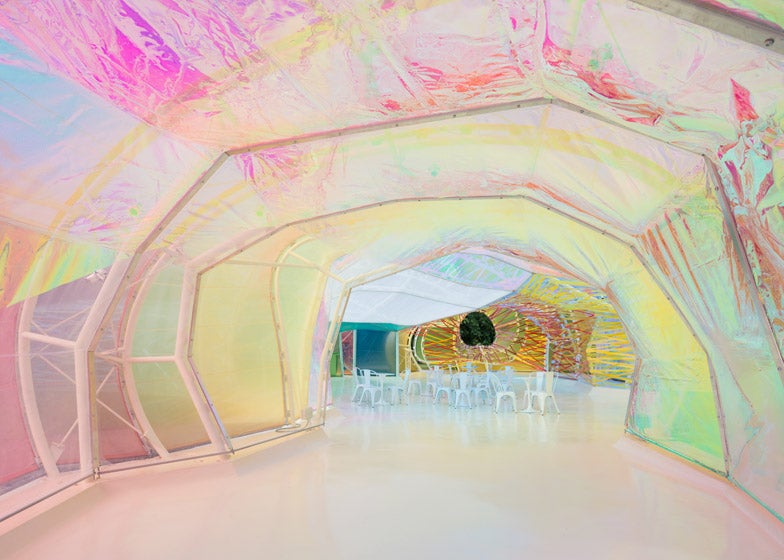 A hidden passageway leads to a tiny cafe at the centre, which you can't find unless you're paying attention. And not too distracted by the changing colours. This would be my kitchen, of course, where I'd have dinner parties but only serve Jell-O.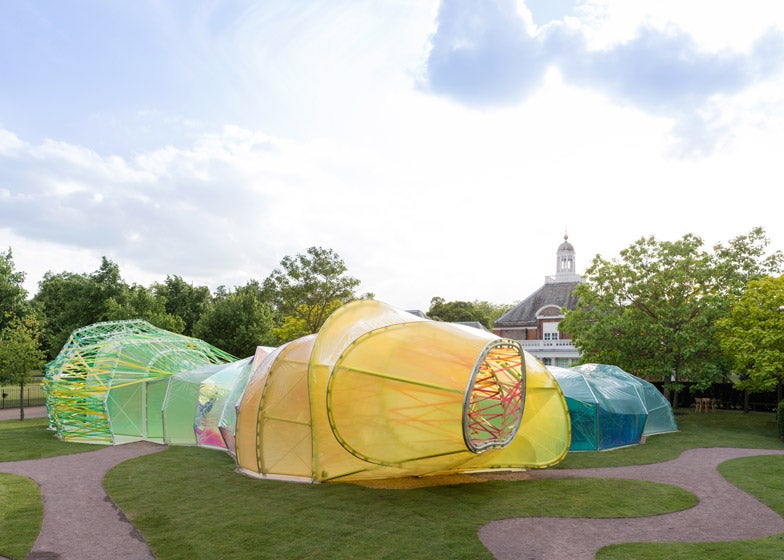 Selgas and Cano are known for spaces which offer moments of quiet drama in nature — their own office, which looks like a pneumatic tube dropped in the woods, is one of those spots I find myself fantasising about stumbling upon during my walks. But I like the transforming colours of this project better. Home sweet home.
[Serpentine Galleries via Dezeen]
Pictures: Iwan Baan