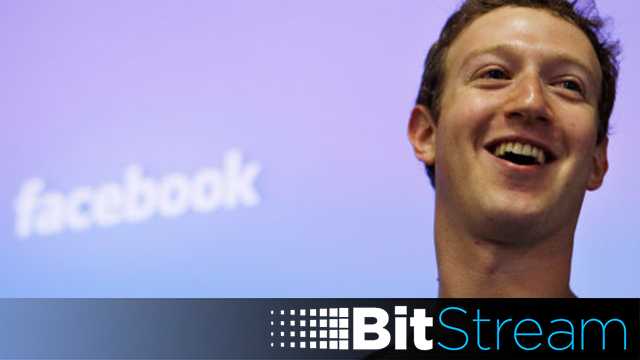 Technology is filled with all kinds of rumours, real and fabricated. It gives us a look at what might be and will be. All The News You Missed Overnight gathers the whispers all in one place to help you catch up.
Especially on the heels of Apple Music, it seems like every technology company that's ever existed feels the needs to create a streaming music service to jam tasty tunes down your ear canal. And rumour has it Facebook is next.
According to Music Ally, Facebook is in early talks with labels to create its own music streaming service that will directly compete with Spotify and Apple Music. Past rumours have pointed to Facebook's work with labels to provide music for its new ad-supported native videos, but Music Ally says that there's much more to these talks than just making some a few soundtracks.
It's worth saying that "early talks" can basically be directly translated as "don't expect anything soon." Apple, for example, was "in talks" for a long time before Apple Music came into being. The real question is do we really need another streaming music service? To crib a quote from the famous philosopher Jeff Goldblum, Facebook seems so preoccupied with whether or not they could that they didn't stop to think if they should. [Music Ally]
---
Preparing for the New Note: In order to out manoeuvre Apple with its upcoming iPhones, Samsung may be releasing the Note 5 a bit earlier than usual. The Galaxy Note 5 smartphone is usually Samsung's crown jewel at the IFA electronics show in Berlin, but reports suggest Samsung wants to get things rolling a little earlier and we may see Samsung's latest and greatest come August. [Patently Apple]

Spotify Strikes Back: Even though Apple's new streaming music service still needs to suffer through some growing pains, Spotify may be feeling the pressure and is now sending emails to customers who purchased Spotify memberships through the Apple Store and telling them they're getting screwed out of $3. Solution: Cancel Spotify and re-up through the service's website. Of course, the timing is interesting considering Spotify hasn't cared about the additional charge before, but whatever. [The Verge]

That's a Lot of iPhones: Last year, Apple broke a record by producing an initial run of iPhones around the 70 to 80 million mark. Now, Apple must really think it's on to something with the upcoming iPhone 6S and 6S Plus and is asking manufacturers to produce 85 to 90 million. Gutsy, considering all the iPhones upgrades will only be happening on the inside. [WSJ]
---
What You Might Have Missed on Gizmodo
How To Make The Most Of Apple Music We're Just Five Days Away From Seeing Pluto Closer Than Ever Before, And Have The Photo To Prove It Bose SoundLink Mini II Bluetooth Speaker: Australian Review