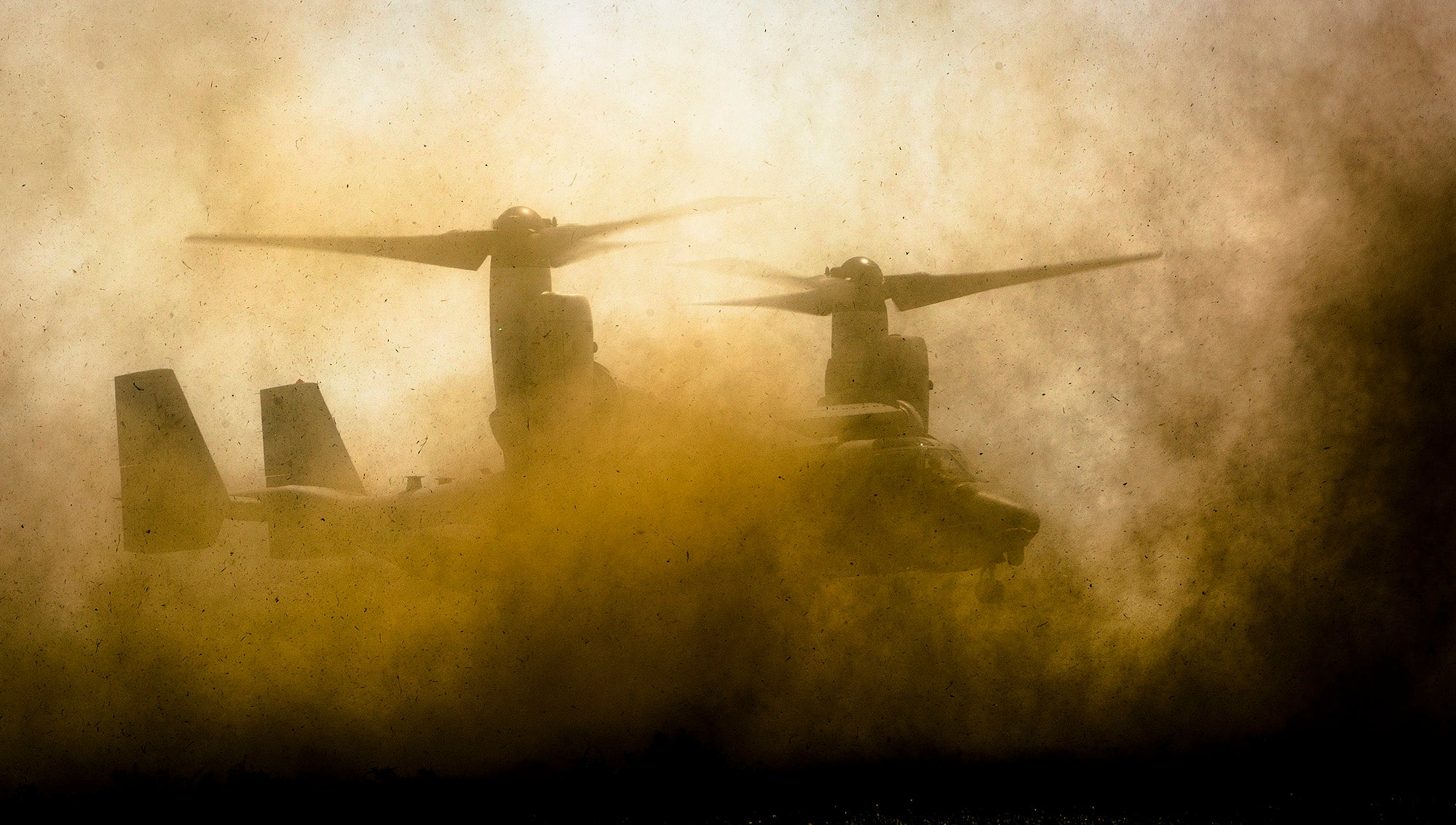 Here's another military photo which totally looks like a painting. This picture of an Osprey tiltrotor aircraft landing on a dusty airfield in Romania may have been retouched in Photoshop, but it still looks beautiful.
Here's a full description of what you're looking at from the US Marine Corps:
A U.S. Marine MV-22B Osprey from Special-Purpose Marine Air-Ground Task Force Crisis Response-Africa lands at the Babadag Training Area after departing Mihail Kogălniceanu Air Base, Romania, with a platoon of Marines from the Black Sea Rotational Force to support a multilateral training exercise during Platinum Eagle 15, May 26, 2015. The Osprey left Morón Air Base, Spain, earlier in the week, and arrived to work with allies from the Bulgarian and Romanian armed forces. The Osprey demonstrated its ability to conduct security operations by inserting the platoon into a landing zone. The training represents the first time Ospreys have conducted multilateral training in Romania, where members of BSRF have established a growing relationship with partner Romanian forces.