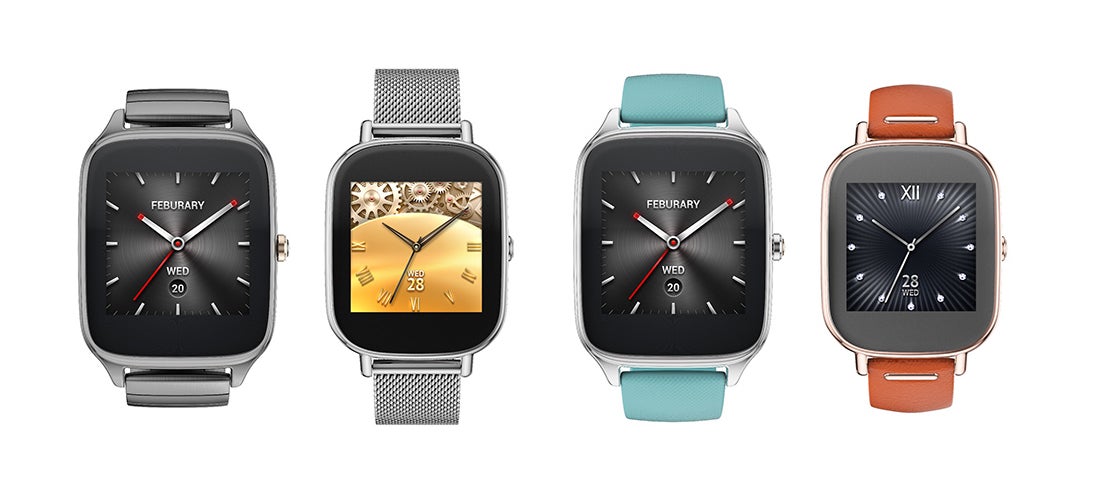 Asus has announced a new version of its smartwatch, the ZenWatch 2. Unlike the old version it comes in two sizes, like the Apple Watch, and features a digital crown... rather like the Apple Watch.
The new watch comes in a larger 49mm size, which pairs with 22mm straps, and a smaller 45mm version, which uses an 18mm strap. The larger of the two apparently can lend its charge to your phone in the case of low power emergencies, though Asus hasn't yet revealed how (presumably it involves a USB cable of some sort).
Asus has also announced that the watch will feature a digital crown to help navigate Android Wear. The details of exactly how that will work remain under wraps, though presumably it will allow you to scroll through content. There's also a new magnetic charger cable, which replaces the plastic cable of old. Elsewhere, some features remains the same: there's a an AMOLED screen covered with a piece of 2.5D Gorilla Glass 3 and a Qualcomm processor.
The new watch is available in cases with a silver, gunmetal or rose-gold finish, and a choice of rubber, soft leather or metal straps. Or a leather one dotted with Swarovski crystals, if you feel so inclined. All in, the tweaks seem to bring the watch in-line with many of Apple's design cues.
Asus had the new ZenWatch 2 on the stand at its Computex 2015 press conference, but when asked about specs or planned software tweaks, reps were tight-lipped.
You see, the gadget it had on the stand at Computex yesterday is a reference design model. A teaser if you will. Asus plans to announce more on the ZenWatch 2 at this year's IFA conference in September. Right now this almost feels like a public alpha test: find out what we respond well to and adjust the product accordingly.
We'll bring you more as we get it!
Additional reporting by Luke Hopewell