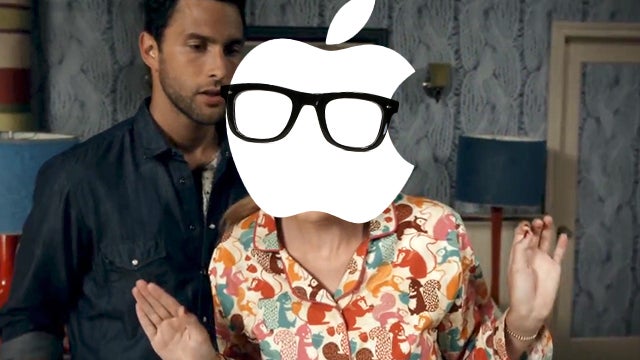 After streaming music nemesis Taylor Swift published an open letter to Apple on Sunday asking the company to pay artists during Apple Music's free three month trial period, Apple quickly changed its policy to line up with Swift's wishes. Almost TOO quickly...
Apple exec Eddy Cue told Billboard that the abrupt change went down after he read Swift's Tumblr heartsong, but the swift (lol) timing of Apple's turnaround made people suspicious that Swift was secretly cooperating with Apple the entire time in a brilliantly orchestrated stunt that made her look like a boss motherfucker and Apple look vaguely capable of empathy.
Corporate conspiracy theory: Apple & Taylor Swift manufactured this whole thing. Apple looks more in touch & generous, & Tay looks POWERFUL.

— Personal Brand Pizza (@hiddeninpublic) June 22, 2015
conspiracy: Taylor Swift and Apple are in cahoots, it was all just a big media stunt for more buzz and profit

— brooke. (@brookielouhoo) June 22, 2015
I wonder how much Apple paid Taylor Swift for this 'admirable' but deeply cynical publicity stunt for both parties? 6 or 7 figures? VOTE NOW

— Martin Rossiter (@MartinRossiter) June 22, 2015
Lmao I think this whole Taylor Swift/Apple thing has PR stunt written ALL over it.

— Nana A. Boateng (@Asirifi_B) June 23, 2015


HMMMMMMMMMMM.
Pandora's co-founder Tom Conrad got in on the conspiracy theorizing with a tweet storm outlining the nefarious plan. Conrad points out that Apple isn't doing anything that its competitors weren't already doing, which makes Swift's consistently stiff hate boner for Spotify all the more puzzling:
2/ Swift took her new album off Spotify not because she's not paid, but because she feels their free service "devalues music"

— Tom Conrad (@tconrad) June 22, 2015
4/ Swift's career was built on terrestrial radio play, which is a free service AND doesn't pay recording artists a dime.

— Tom Conrad (@tconrad) June 22, 2015
HMMMMMMMMMMMMMMMMM.
Picture: Andrew Liszewski