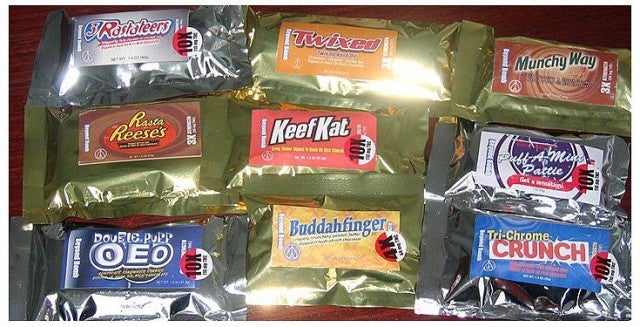 It's hard to believe that an unregulated industry devoted to getting people high might not be concerned about extreme accuracy in representing their products. But a group of doctors writing in the Journal of the American Medical Association found that most cannabis edibles they tested were stronger or weaker than advertised.
So at least this is an issue of poor accuracy, rather than pure ripoff strategies — unless you're in Seattle, where edibles were consistently described as having higher doses of THC and CBD than they actually did. The researchers tested 75 products from 49 different brands, purchased in Los Angeles, San Francisco and Seattle. Using liquid chromatography, a technique that isolates chemical compounds in a substance, they tested for THC and CBD strength in edibles like baked goods, beverages, and candy or chocolate.
What they discovered was that when it came to THC content, 17 per cent of products were accurately labelled, while 23 per cent per cent underreported THC levels and 60 per cent over-reported. So be careful when it comes to trusting the doses on your cannabis candies.
The authors suggest that this kind of poor labelling is not likely to continue once cannabis is legalised in more states and there are regulations governing its marketing.
Full scientific paper via JAMA.