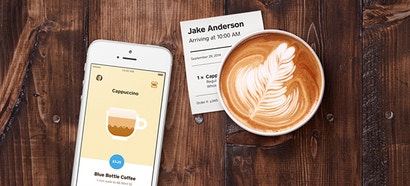 And lo, the prophecy of Turnbull has come to pass: mobile payments provider, Square, has opened up shop in Australia.
For those playing at home, Square is the original mobile payments service which allows you to swipe credit and debit cards through a reader attached to your phone, and have the funds transferred to you immediately rather than have you lose money because the payer is without cash.
Great to meet @jack and his team at @Square today to discuss his latest disruptive innovation soon to come to Aus. pic.twitter.com/2eTRWo1low

— Malcolm Turnbull (@TurnbullMalcolm) January 14, 2014
The service had a soft launch back in November last year, but the full office launch is happening from today. The office will be based in Melbourne, with Ben Pfisterer set to be the local Country Manager.
In January last year, Communications Minister Malcolm Turnbull met with Square founder Jack Dorsey on a tech jaunt to the US, and tweeted that the payments provider would land in Australia "soon". Soon took a little longer than we all expected, but now his grip-and-grin meeting prophesy has come to pass.