Sex is awesome, but getting a urinary tract infection (UTI) from sex is not. And thanks to the really short passage between their bladders and the bacteria-rich outside world, one in five women will have a UTI sometime during their lives.
That's why it's worth reading the latest instalment of Erika Moen's webcomic Oh Joy, Sex Toy. It explains what causes these common infections, lists their typical (and uncomfortable) symptoms, and offers ways to prevent and treat them (as well as a really funny story about pants).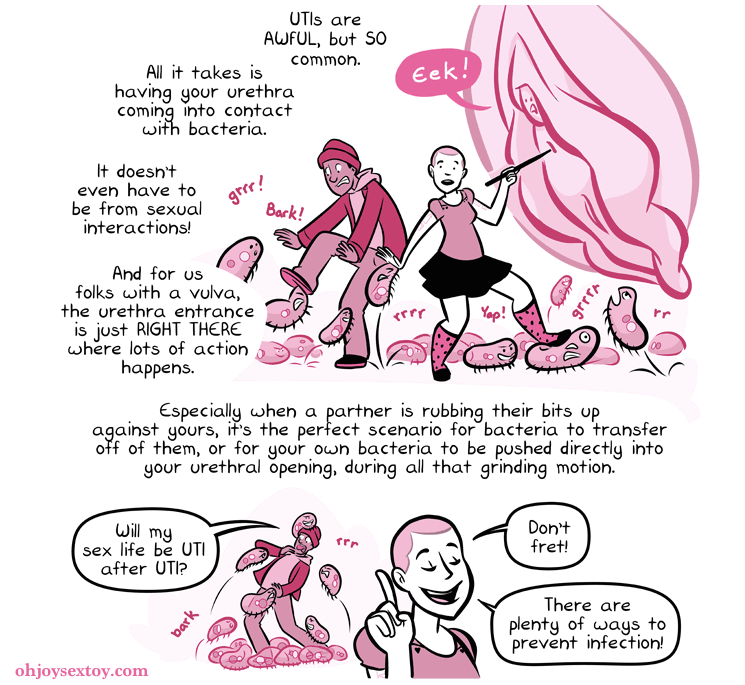 Read the rest at Oh Joy, Sex Toy!