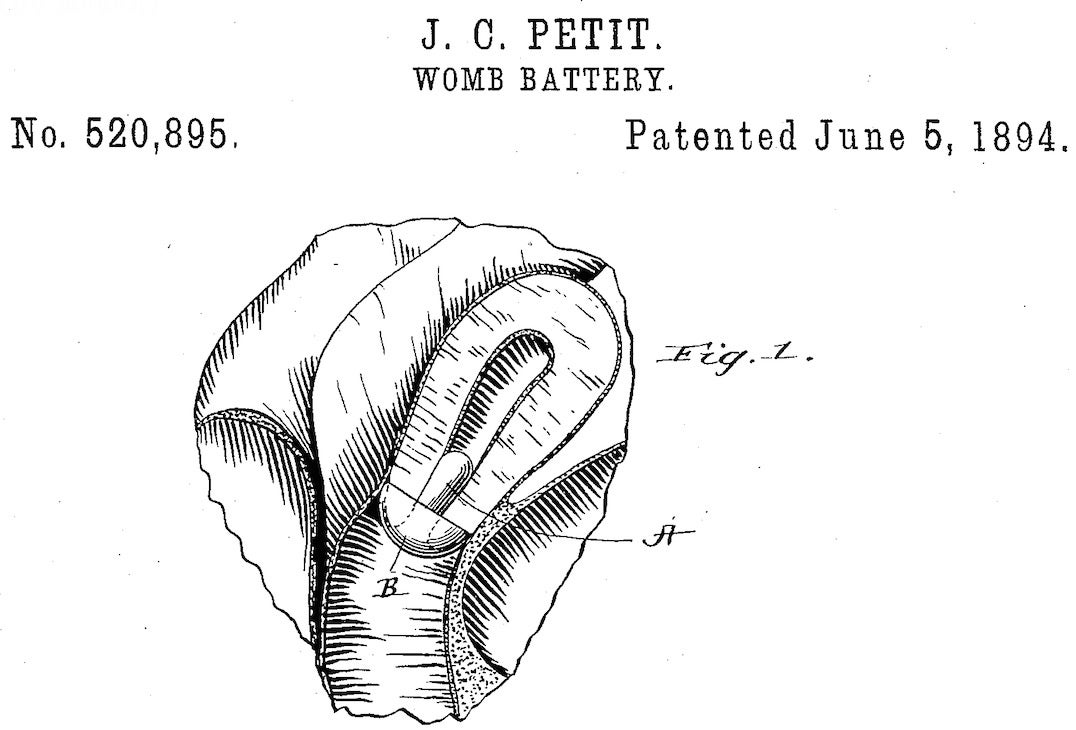 This was not a toy. This was supposed to be a medical device to cure all female complaints.
Or in the words of the inventor:
...when placed in the womb of a patient where it will be subject to the chemical action of the mucous fluid, to develop a mild electric action and thereby stimulate the generative organs and promote the cure of the various diseases peculiar to the female sex.
In other words, the womb battery is made of metals that will react to the acidic environment inside the vagina. So when a woman inserts it into her cervix, she gets a bit of an electric buzz.
After inventing what seems like a bad idea all around, Julian Petit went on to manufacture and sell the device as a cure-all for every possible gynecological complaint, recruiting "lady agents" to hawk it at women's homes like Tupperware. According to Petit, when a woman inserts the device:
...she will feel a delicious chill course through her whole being.
Which suggests there might have been another reason for its success.
[Source: US Patent US520895 A [Kukla 2005]]