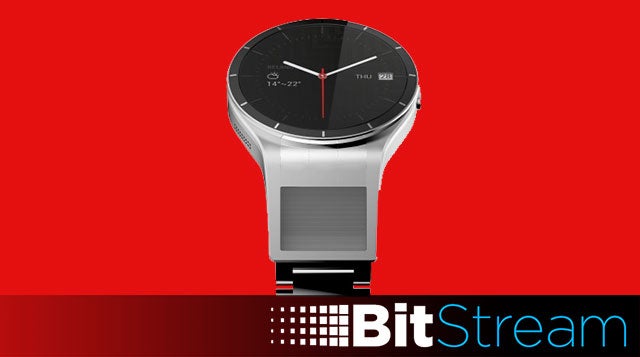 Technology is filled with all kinds of rumours, real and fabricated. It gives us a look at what might be and will be. All The News You Missed Overnight gathers the whispers all in one place to help you catch up.
Lenovo just announced a bunch of stuff at its first ever tech conference in Beijing (which you can read more about here), and as is true of most of these big events, Lenovo showed off heaps of stuff dotting the spectrum from real products to moonshot ideas. This crazy-lookin' smartwatch is one of the latter.
This guy is what Lenovo is calling the "Magic View" smartwatch, which is like any other round smartwatch except one key difference — it's got a big, honkin' second screen underneath the watch face. Android Central, who spent some time with this weird prototype, describes its most eye-catching feature:
But the star of the show is Lenovo's new Virtual Interactive Display (VID), which lives below the main LCD on a panel of its own. This panel appears opaque from a distance, but hold it up to your eye and you'll see a full-sized image. It's not unlike the handful of eye-based wearable displays we've seen in recent years, including Google Glass and Sony's Smart Eyeglasses. The picture is clear, but significant movement has the potential to blur things out of focus.
The oddities don't stop with just the second screen either. Android Central also points out that the current prototype is running some sort of hybrid Android OS, not quite Android Wear but not quite Android proper either.
The prototype no doubt faces many hurdles before it can even consider becoming a real thing. For one, um... battery life? Most Android Wear smartwatches can barely score a day of battery life. Add a second screen to the mix, and I hope you're comfortable lugging around a battery pack everywhere you go. Also, it's probably going to need some widespread developer adoption for it to become anything incredibly interesting.
Either way, weird can be very good and very bad. I'll be rooting for the good outcome on this one. [Android Central via Engadget]
---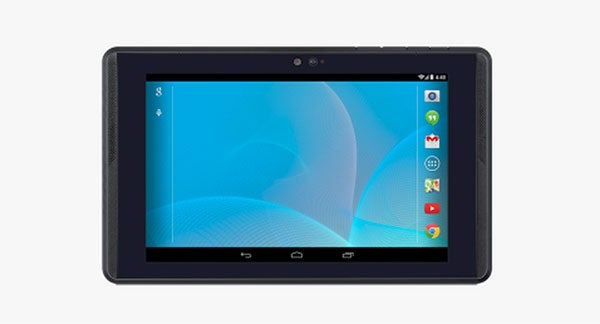 Google's $US512 Project Tango tablet, the company's 3D depth-sensing wonder, is now available in the Google Play store invite-free. Considering this is coming on the day of Google I/O, it could mean good news for the project. Or at the very least, Google has some news to share. [Android Police]
---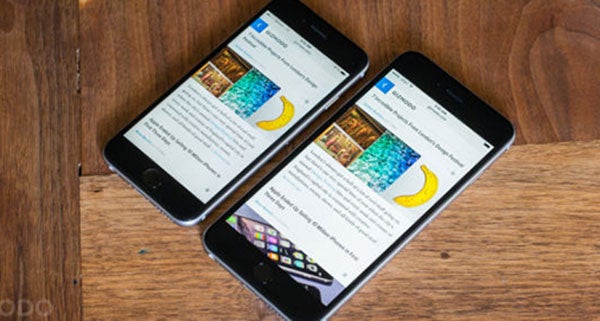 Apple is slowly working on bringing Force Touch, its new touch sensitive tech that can be found in the new Macbook, to all of its devices — and that includes the iPhone 6. And 9to5Mac reports that could mean big changes for iMessages, keyboards, and even Apple Pay.
Harsh Android Reality: Google may introduce hard Nexus device support end dates with phones and tablets being software upgradable for two years. This could spell the end for the Nexus 4 and Nexus 7. [Slashgear]
Unleash the Snapdragon: The first smartphone to come with the ultra-powerful Snapdragon 820 may be on its way, but the phone may surprise you — the Xiaomi Xi5 [Trusted Reviews]
Google's Got a Button: Previous rumours about Google creating a "Buy" button may now be more fact that fiction as Google's chief business officer confirmed its existence at a Code conference. [Re/code]
What You Might Have Missed on Gizmodo
Hands On With Lenovo's Dual Screen 'Magic View' Smartwatch An App Helped Me Realise That I Need Glasses Lenovo's Dual Screen Smartwatch And Projector Phone Are Pretty Out There Lenovo Launches Windows 10 Tablet For The Business Set Cortana Leaps Onto Lenovo PCs With Boosted Search Capabilities Lenovo Cast Is A Wireless Streaming Hub For Tablets And Smartphones Opinion: There's An App For Everything, And That's (Probably) Good Woolworths Is Australia's Newest MVNO...Again I Don't Think The Australian Prime Minister Tony Abbott Understands What Teaching Code In Schools Means Australian Government Warns That Android Smartphones Aren't Wiping Themselves Correctly Lenovo Outs New Consumer Laptops