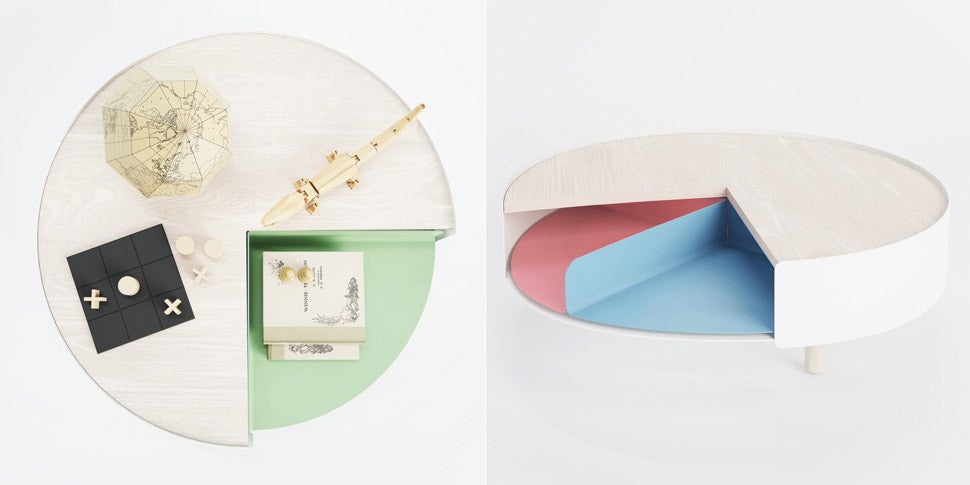 Coffee tables are a breeding ground for mess — but this table lets you simply spin its insides to move your junk out of the way and reveal another slice of your life.
Called 'Times 4', the coffee table is designed by Goncalo Campos for Polit and modelled on a pie chart. A rotating system within the table allows you to reveals its contents a quarter at time. Campos explains its utility to Moco Loco:
"This enables us to have our day and activities compartmented into different distinct areas. Magazines and books, remote controls and game pads, drinks and cigars, can be stored and displayed according to what is appropriate at the moment. To keep anything hidden is just a matter of turning the section away to reveal the next one."
You can buy the table from Polit now. But the price for such sleek organisation is high: it will set you back a cool $US1600. [Polit via Moco Loco]