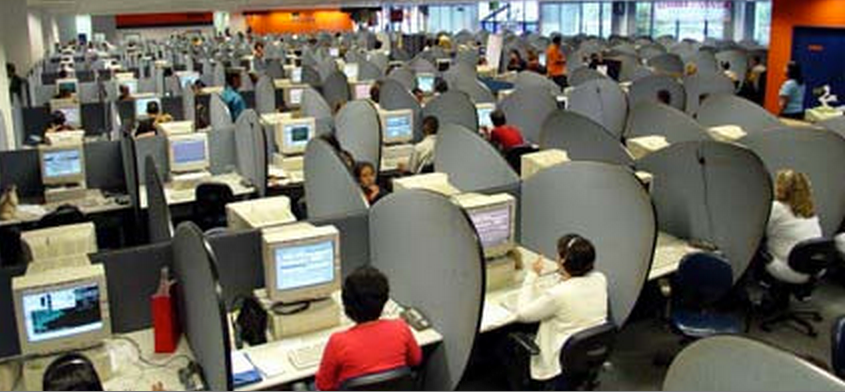 Telephones! For talking! They're terrible, antiquated technology I hope we abandon someday to psychic brain implants. But phone assistance is still mandatory, especially in IT and tech support, and we know some of you have had to field 'em. Give us your pain, your outrage, your outrage, your unbridled hilarity.
Gizmodo commenter NotYeezus kicks us off right:
Back in the mid to late 90s I was working at a tech support call center for America Online...this was before they started calling themselves AOL. This was also the early days of the internet, so you got a lot of people calling and asking how to "get on the online." No joke.

I also worked the 4pm to 11pm shift, so I got a lot of nut jobs. I only supported Macs, so I spent a lot of time trying to make sure what kind of computer people had, because I wasn't set up, nor trained to support Windows. One night a woman called and asked how to "get on the online."

I asked her what kind of computer she had. She replied that she didn't know. This was typical. I asked her to look at the computer and tell me what words were written on it. She started saying thinks like WP-1200, Grammar Checker. Then finally, she said Brother. She had a word processor and wanted to get "on the online."

My favourite call, however, was a gentleman who called up late one night. He hemmed and hawed for a bit, asking questions about searching. Did I mention he was clearly drunk? Then he just spit it out. "How do I find porn?"

Knowing that the calls were monitored and recorded, I stifled a laugh and thought quickly. "Well, sir, I don't know if I can help you with that, but lets say you wanted to find out about apples. You'd click on the menu bar, select search and type in apples. Then you'd get some results and would be able to go from there. Does that help?" Yeah, alright, thanks.

"Thanks for calling America Online. Have a nice day."
Have you been asked ad nauseum how to "get on the online"? Did you ever get a call from a cyborg? Have you ever had a call so bad you wanted to throw the phone out of the window? We want to hear all of your stories of IT support calls. Tell us in comments.
Picture: Wikimedia Commons