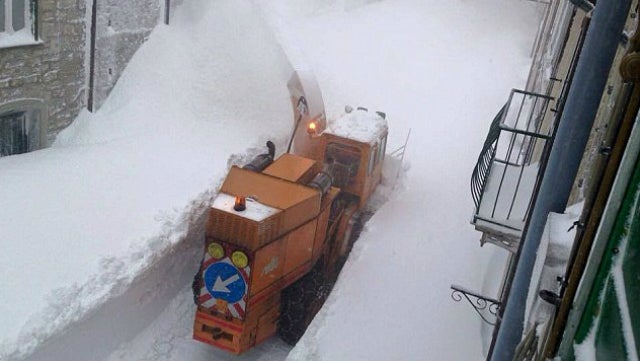 Capracotta, a charming town in Italy's heartland, received a barely believable 256cm of snow over the course of 18 hours yesterday. That's possibly a world record for snowfall, and it has unsurprisingly brought life in the town to a grinding halt.
Italian broadcaster Telemolise managed to get a news crew in (presumably by snowmobile, since 256cm is taller than most cars), and they came back with scenes resembling an Italian remake of The Day After Tomorrow.
Things got so bad that people just plain gave up trying to dig out their front doors: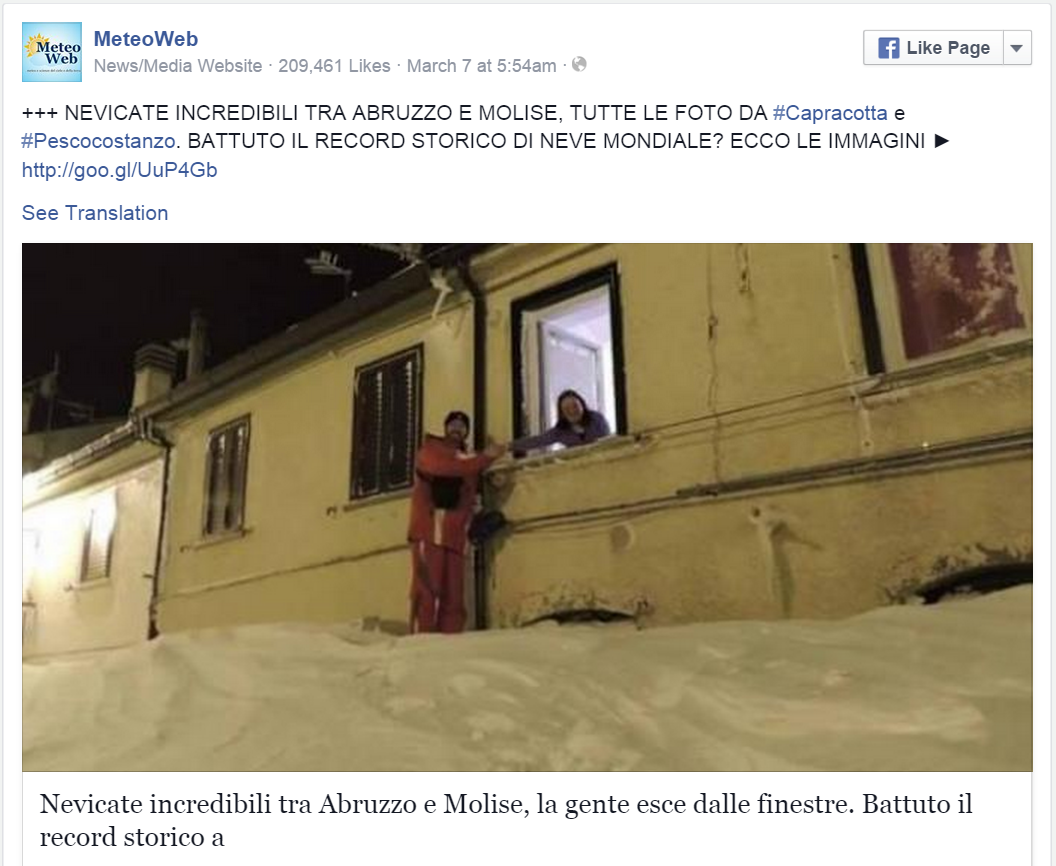 The town recorded snowfall of 256cm in just 18 hours, which, if confirmed, would take the official record for most snowfall in a day — although Accuweather disputes both the accuracy of measurement, and the overall validity of the record itself. One thing is clear, though: Boston can stop whining about its 60cm snowfalls now.
Picture: Meteoweb