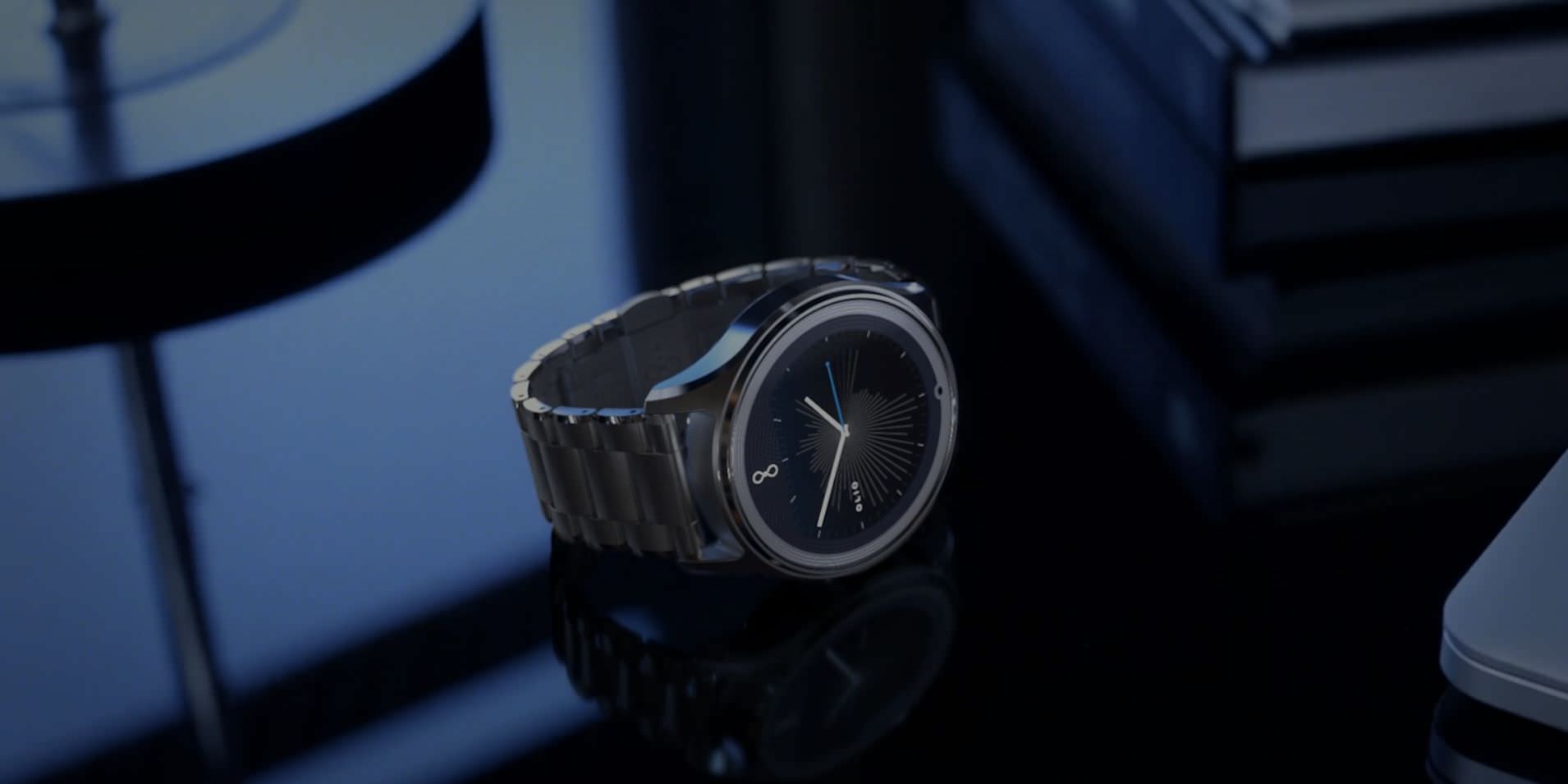 In a post-iPhone world, saying that apps are useless will probably get you beheaded in the startup community. But the (brave) designers behind Olio, a gorgeous new smartwatch with a minimalist feature set are saying exactly that.
Olio is a company that's been in stealth ('not actually selling anything') mode for a while now. It's led by Steve Jacobs, a former Apple and HP designer — so it's not just another random Kickstarter. And it's selling a promise of a simple smartwatch without apps.
Preorders start at $US545, and with a premium-looking steel design, it definitely has the Apple Watch squarely in the cross sights. But rather than running Android Wear — seemingly the default software for upstart wearables — Olio has developed its own iOS and Android apps. It's a ballsy move: eschewing Android Wear means turning down a whole tie-in with Android (not to mention apps!), forcing the company to make everything from the ground up. So far, only Pebble has been successful going down that path.
But running its own software platform is probably crucial to Olio, because the company's key selling point isn't the design. It's a cloud-based notification system, which uses its own 'assistant' to prioritise alerts for you, based on your usage. So, if you always open emails from your work account, those will rise to the top, and Facebook will sink to where it belongs.
Basically, what Olio is offering is a simple, well-designed watch that does a few things well. You can see notifications, talk to Siri, and, y'know, check the time. I personally think it could be a much better smartwatch than everything else. I've been a Pebble user from day one, and for a long time I've advocated for simple smartwatches that do very little. Olio could build a killer device for users like me, but it all depends on whether their Assist is R2D2 clever, or just another dumb robot. [Olio]