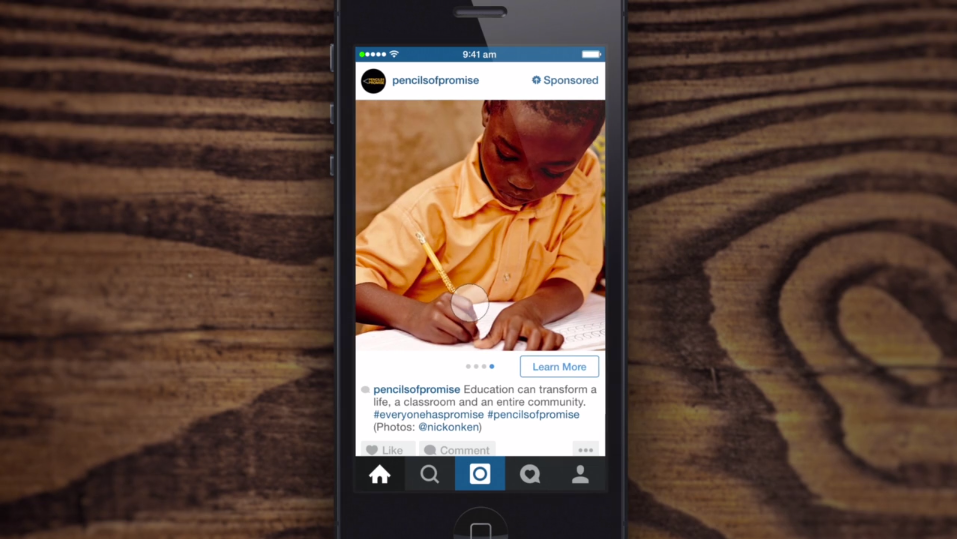 Instagram is rolling out an intriguing new feature: carousel-style photo sets that let users upload several photos at once. Unfortunately, you have to be an advertiser to use it.
This feature is cool! It lets you choose whether or not you want to see secondary photos in a set, and it provides an easy way to tell a sequential story through a series of photos. Posting a bunch of pictures in a row is annoying, but sometimes you want to give people a deeper look at what you're doing. This is great because you can share more about an experience without flooding your followers' feeds with a flurry of photos.
The Verge's Casey Newton aptly described why this sucks, highlighting how photo sets have been embraced on other platforms already: https://blog.twitter.com/2014/photos-just-got-more-social
This is a far more transformative update than adding editing tools. This is much better than Instagram Direct. People are already resorting to third-party tools to make photo sets because it is one of Instagram's biggest limitations. The carousel is a smart solution because it's a native way to do a longer visual story without ruining the traditional scrolling experience.
Instagram may end up bringing this to all users, not just the ones who pay big bucks to use the photo-sharing service. This is an experiment. And look, Instagram is a business. It needs to cater to advertisers. Up until now, it has done a pretty good job of integrating ads without pissing on user experience by giving brands a better one. This is a misstep.
The decision to let brands test it first suggests that Instagram is prioritising advertisers over the normal people who made it such a popular platform in the first place. [The Verge via Instagram Blog]
Screenshot: Instagram