BitStream is the daily source for all the news tidbits and tech rumours you may have missed in the last 24 hours — all in one place.

The is how the UK does autonomous driving
Created with shoppers, commuters and the elderly in mind, the Lutz Pathfinder is the UK's first fully autonomous vehicle, revealed today in Greenwich, London, on the very same day that the UK will begin to allow driverless testing on public roads.
According to The Telegraph, this little pint-sized auto has 22 different sensors including panoramic cameras, laser imaging, and radar. The Pathfinder can drive within a 60km distance and can run for eight hours at a time. The car's top speed is only 24km/h, meaning Google's 40km/h top-speed would definitely beat the Pathfinder in the most unexciting car race of all time.
But more importantly, the Lutz continues a growing trend with the autonomous car future — it's really freaking cute. I mean look at it. It's like the most adorable little glorified golf cart you've ever seen. And then, of course, you have Google's own vehicle: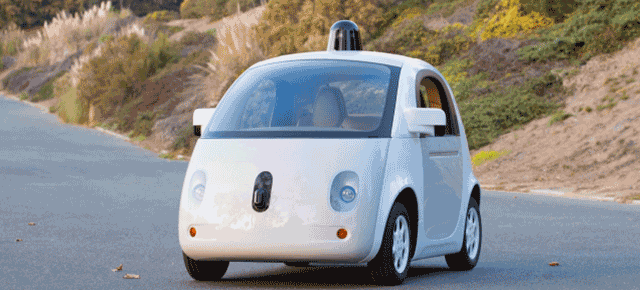 So far, the future of driverless automobiles is very, very awww. But many upcoming concept vehicles, including Mercedes-Benz' ultra-futuristic self-driving automobile, may shake up the kawaii status quo, but either way the future is coming… and it's going to be cute. [The Telegraph]
Picture: The Telegraph
Selfie sticks get banned from museums
It is beginning. Selfie-stick persecution is here. Top museums around the US are beginning to bar entry to anyone brandishing a selfie stick, those weird poles attached to cameras or smartphones that help(?) capture the absolute best selfie. Why? Well, other than the fact that they're dumb, museums are saying they not only pose a danger to visitors but also the paintings, artefacts and installations on view.
This is a great proactive step to help protect humanity's cultural integrity. I really, really, really don't want to write a story with the headline "Art Masterpiece Destroyed Because of Self-Stick Stupidity" or some variation thereof. Actually, is there a petition I can sign to make this ban universal? [Consumerist]
Rumourtown
Your Apps, Updated
De(vices)
Bucket of Random
What You Might Have Missed on Gizmodo
How Much [X] Could You Eat Before It Would Kill You?
Is the DIY Drone Movement About to Launch a Billion Dollar Industry?