Paris hasn't been shy about slapping on sexxxy new attractions to the 127-year-old Eiffel Tower over the past few years — what with the glittering lights and glass floors. But the latest addition is designed to be neither seen or heard.

If you look closely at the cross-bracing of the tower this month, you might see them: Two vertical axis wind turbines installed about 120m from ground level — positioned to catch as much wind as possible in an urban environment like Paris. The turbines were installed by Urban Green Energy, a seven-year-old company based in NYC (sacrebleu!). To make them less conspicuous, the company painted the turbine blades the same shade as the tower's legs — officially, "bronze", but realistically more like "gravy brown".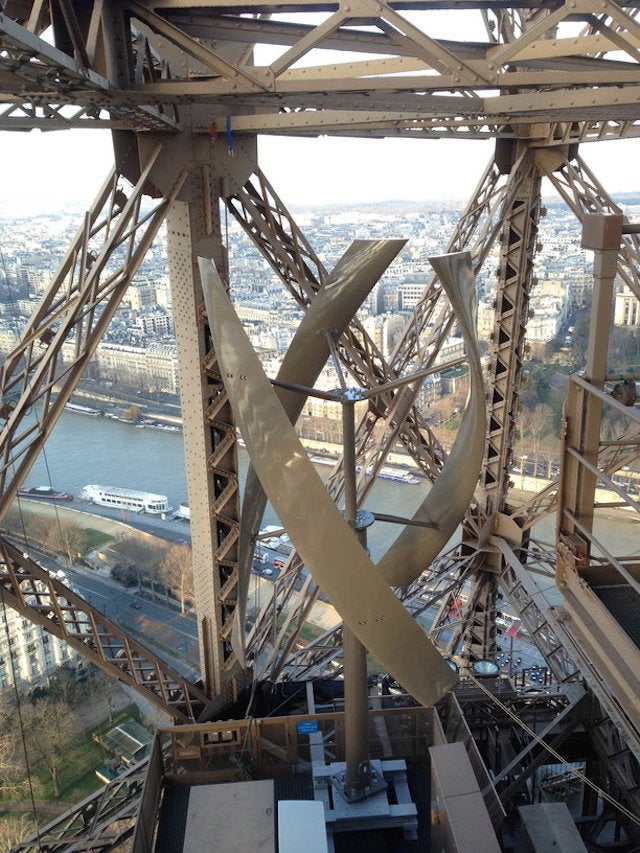 The turbines are part of the tower's push towards more efficient tech, like a rainwater collection system, and the 10,000kWh of electricity they generate will go towards powering the operations of the tower's operations. They're not only barely visible, they're very silent too — "quieter than a human whisper," says UGE.
Basically, they're not an attraction. Just a pair of silent mouse-brown wind turbines, folks, nothing to see here.
Which is sort of a shame, because they also seem like a perfectly appropriate addition to Gustave Eiffel's creation. After all, this was a man who became rich and famous by proclaiming the advent of a new age of engineering and technology, realised through marvellous iron! He probably would have loved that his tower was actually spinning its own electricity out of the air. [UGE]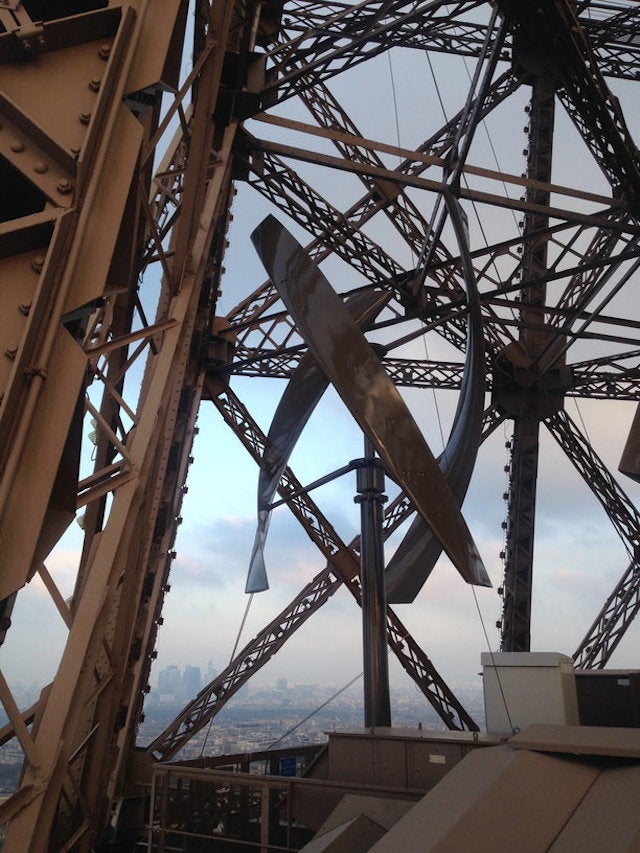 Pictures: UGE