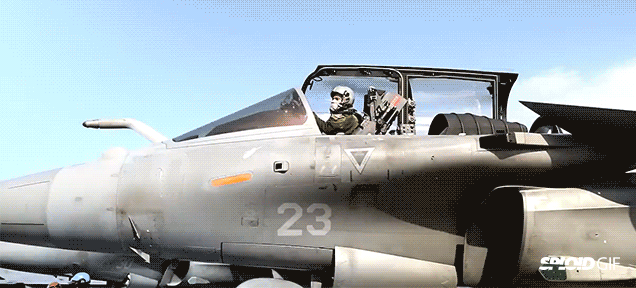 Once again, the French Navy shows they make the best aeroplane videos there are. This one shows the flight deck operations onboard the nuclear-powered aircraft carrier Charles DeGaulle. Although I would have preferred no soundtrack, it helps that, instead of using dubstep, they slapped in AC/DC's Thunderstruck.
Plus, I love the Rafale.
For comparison, here's a cool first person perspective video from a catapult topside petty officer onboard a US Navy aircraft carrier, launching F/A-18A/B Hornets, F/A-18C/D Super Hornets (Rhinos) and the EA-6B Prowler.
You will see that the catapult system is very similar, which is why American and French planes can operate from each other's carriers.