Last year, Australia dramatically boosted its order of the still-in-development, problem-prone F-35 stealth fighter. Now a new report says the jet's 25mm cannon won't be operational until 2019 at the earliest. Even more laughable is that it probably doesn't even need the gun to begin with.
Unnamed US Air Force officials revealed the bad news in a Daily Beast story about the F-35. Apparently the software that will power the four-barreled rotary cannon on the Air Force version of the jet, the F-35A, won't be ready for at least four more years. The US Navy and Marine Corps version use a different cannon, but it will also be years before the software's ready for those guns.
The real kicker here is that the gun is probably just dead weight (read: a waste of taxpayer dollars) anyways. The F-35A's cannon can fire 3,300 rounds per minute but can only hold 180 rounds. "I would be lying if I said there exists any plausible tactical air-to-air scenario where the F-35 will need to employ the gun," one senior Air Force official told the Daily Beast. "Personally, I just don't see it ever happening and think they should have saved the weight [by getting rid of the gun altogether]."
The jet, which is also known as the Joint Strike Fighter, is already the most expensive weapon in American history. It's expected to cost the Pentagon well over $US1 trillion over the next 50 years. And little hiccups like this only add more taxpayer dollars to that price tag. [Daily Beast]
Image via AP
---
According to several reports, Prime Minister Tony Abbott will today formally announce that Australia will buy 58 more F-35 Joint Strike fighters — bringing the planned F-35 fleet to 72 aircraft in total. Australia's new $12 billion order will reportedly become the country's most expensive defence asset; one designed to eventually replace RAAF'S F-18 Super Hornets.
---
A United States Government report reveals that the F-35 will be delayed yet again. This time, the problem is stalled software development. It's just the latest in a long line of delays and problems. Australia's F-35 order, for at least 14 jets, is looking more and more like throwing money into the wind.
---
Over here at Gizmodo Australia, we're all lucky enough to be living out our dream jobs. Everyday we're testing new gadgets, new tech and previewing the next big thing. My job, however, is nothing compared to the job of Elliot Clements. His colleagues call him "Hemo", not because it's a clever nickname from some obscure experience, but because that was his callsign for the 14 years he was in the Navy, flying combat missions in places like Iraq and Afghanistan. Hemo is a fighter jet test pilot on the trillion-dollar F-35 fighter jet program, and he really does have the best job in the world.
---
Even if they are primarily just cheap knockoffs, China's rapidly growing fleet of next-gen aircraft are poised to seriously challenge American air superiority in the coming years. To prevent that, argues Chief of US Air Force Air Command Command Gen. Michael Hostage, the US will need plenty of fifth-generation fighters of its own — no matter the cost.
---
Mozaffar Khazaee, a former defence contractor has been arrested by authorities on charges that he attempted to smuggle classified technical data on a variety of military projects — including the new F-35 Lightning II — out of the US and into Iran.
---
Unlike commercial airliners, modern military aircraft are subjected to ever-changing flying conditions — from high-thrust takeoffs to flying at altitude to combat manoeuvres. So why are they outfitted with engines that perform optimally in only one of those flight envelopes? For the next iteration of the F-35 Lightning II, Pratt and Whitney is developing an engine that performs at its best no matter what's required of it.
---
It's not news that the Pentagon's fated F-35 program is riddled with dilemmas. For more than a decade, it's bumped into roadblock after roadblock. When the planes aren't grounded, they're forbidden to fly in bad weather, combat missions or at night. Vanity Fair just published a lengthy look at just how bad a mess it is.
---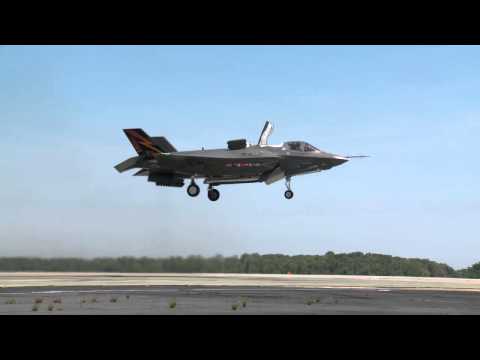 Finding a suitable runway to launch your multibillion dollar fighter jet from isn't always as easy as it sounds. That's why the F-35B Lightning II is designed to with the ability to both take off and land without ever needing to taxi. Here's the first look at its vertical launch.
---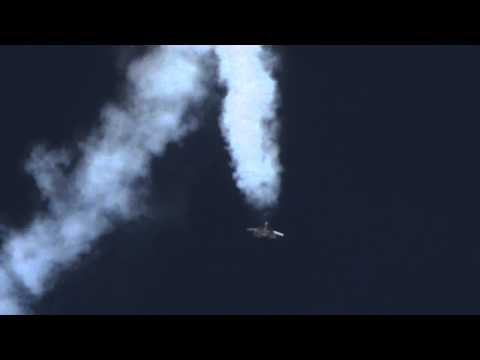 Lockheed Martin just completed the latest high angle of attack test series. It was a complete success, as this video shows.
---
In what is becoming almost as consistent as the sun rising in the east and setting in the west, the F-35 — America's trillion dollar joke of a fighter jet — has been grounded again. I don't even know how many times the fighter jet has been grounded now, I've lost count. This time, it's because of a crack in a turbine blade of the engine.
---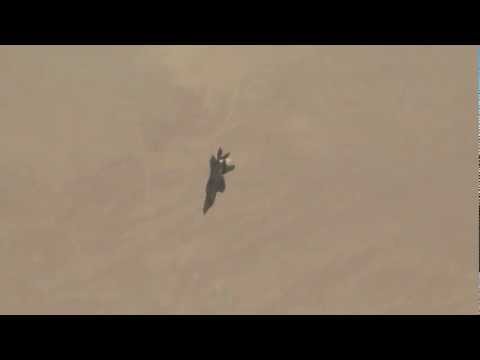 Time for some aeroplane porn: Lockheed Martin has completed high angle of attack testing for the F-35A Lightning II. The aircraft was able to get to its 50-degree limit with ease:
---
Some of the her pilots claim that the F-35 Lightning II is so easy to fly that it feels "like magic". Reading their words, I thought they were talking about video game instead of one of the most advanced war machines ever created.
---
It seemed like a promising step for America's next stealth fighter: The F-35 Joint Strike Fighter passed a key Pentagon test of its combat capability. But it turns out that the family of jets cleared the mid-February exam only because its proctor agreed to inflate its grade. In essence, the military helped the F-35 cheat on its midterms.
---
The F-35 may be a lot of dubious things (overpriced, underused, occasionally broken) — but it sure is beautiful. Enjoy the eye candy American tax dollars bought in all its splendour — the F-35 just took its first flight into darkness.
---
The F-35 Joint Strike Fighter, meant to replace nearly every tactical warplane in the Air Force, Navy and Marine Corps, was already expected to cost $US1 trillion dollars for development, production and maintenance over the next 50 years. Now that cost is expected to grow, owing to 13 different design flaws uncovered in the last two months by a hush-hush panel of five Pentagon experts. It could cost up to a billion dollars to fix the flaws on copies of the jet already in production, to say nothing of those yet to come