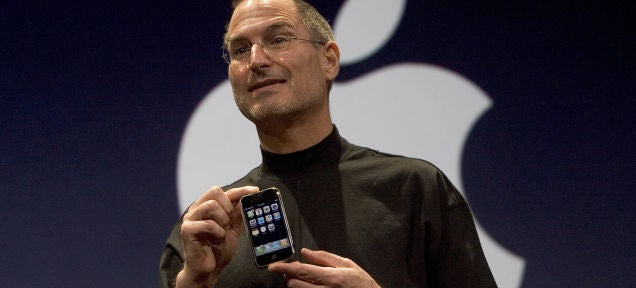 The long-running case against Apple for allegedly forcing iTunes users to use iPods is about to come to a head only nearly a decade too late, with a deposition from Jobs recorded six months before his death in 2011 the cornerstone of the case.
The case claims Apple unfairly increased sales of iPods between 2006 and 2009 by hundreds of millions of dollars by hindering the connection of non-Apple hardware via its FairPlay DRM software, a requirement that's long since been done away with.
The complaint was first filed in 2005, and is asking for compensation for people who felt they were unfairly locked in to owning iPods, even though it's likely they have now forgotten all about them and are currently streaming their U2 collections through other channels. [Telegraph]
Gizmodo UK is gobbling up the news in a different timezone — so check them out if you need another Giz fix.