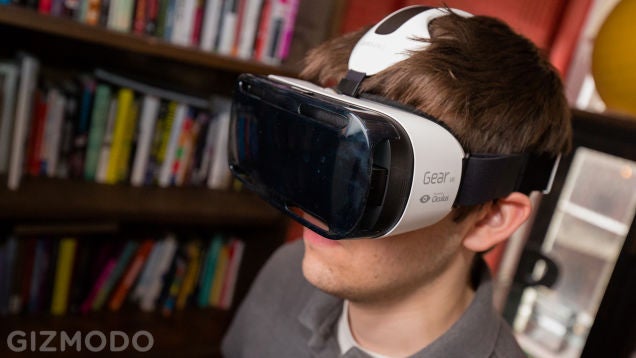 One of the biggest problems with Gear VR so far has been the general lack of stuff to do. Samsung is now trying to fix that content conundrum with Milk VR, a free video streaming service designed specifically with the company's latest face wearable in mind.
Launching as a technical preview over in the US, Milk VR aspires to be a YouTube of VR by serving up 1-10 minute videos in full 360-degrees, and CNET says that Samsung hopes to assuage fears of early adopters and would-be adopters that the headset can't really do that much. Right now the selection is a limited number of videos in the genres "music, sports, action, and lifestyle," but Samsung hopes to trickle in more content in the future.
Cross safari off the bucket list. #GearVR pic.twitter.com/BXURyfhJT9

— Samsung Mobile (@SamsungMobile) December 30, 2014
Samsung is making a big investment in VR, even announcing a 360-degree video camera tailor-made for capturing VR.
The $249 Gear VR has been delayed until "early 2015" in Australia — and you'll still need to pick up a Note 4 to make it work. But with more content, this could get very interesting. [CNET via TechCrunch]