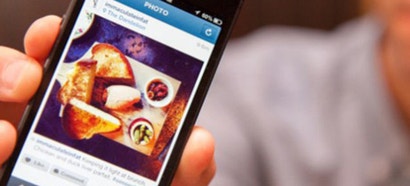 Not all Instagram accounts were created equal. Some are filled with ethereal, dreamy images that capture beauty, motivate positivity and inspire wanderlust. And some exist simply to ridicule in the most politically incorrect way possible.
Because I'm terrible person, I definitely prefer the second kind. In fact, most of my Instagram feed is pictures of sarcastic quotes or offensively captioned images - I follow too many satirical accounts to count and it's the best. The LOLs are numerous and endless.
I thought I would share with you a few particular favourites of mine so you can LOL too.
Please note though, you have to be a horrible person, or at least have a pretty rotten sense of humour, to enjoy them.
Cooking For Bae
The first time I set eyes upon Cooking For Bae, I simultaneously laughed and gagged for about an hour. In short it features images of vomit-inducing food that people cooked for their before-anyone-else that they then thought were Instagram worthy. Check it out, hilarity and gagging will ensue.
---
Texts From Last Night
This account is devoted solely to the embarrassing texts people send about their drunken, terrible decisions. Nothing makes you feel better about your poor life choices than reading about someone else's poor life choices.
---
Satiregram
Trending Stories Right Now

Well, this certainly is a thing someone made: what if all of the Avengers were, in fact, much more similar than they appeared? What if Marvel's two most overmarketed properties merged together into one big superhero movie mess? What if… everyone… was… Deadpool?

A startup based in Maryland has released and tested an impressive new quantum computer that demonstrates the power of an occasionally overlooked quantum computing architecture.