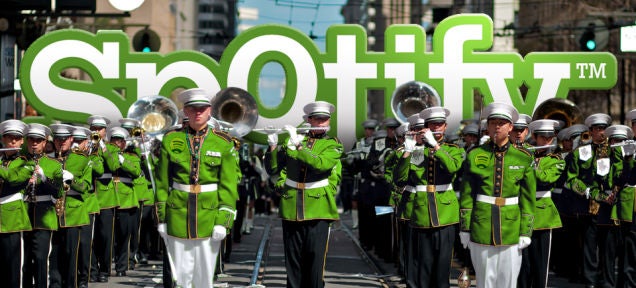 Hey, this is pretty neat. You can now connect Uber with Spotify so you can pick the music on your next ride. I'm playing all death metal all the time, sorry next driver.
We'd heard rumour this was coming since last week, but now it's finally official. It looks like Spotify actually pulled the official announcement, but we have a screengrab below. It works like this: connect your Spotify account on the Uber profile screen. Then call for an Uber. If the car that comes to get you has Spotify activated, then from there, tap the music bar and pick your tunes. From the release it sounds like this all happens in the Uber app, but I'm not seeing an update yet.
The original release said it's launching on November 21 in London, Los Angeles, Mexico City, Nashville, New York, San Francisco, Singapore, Stockholm, Toronto and Sydney, with more cities to follow. This sounds awesome for riders, and potentially terribly annoying for the drivers. In any case! Go nuts. As long as you're not trying to bump some Taylor Swift. [Spotify]
Update: Looks like the post is back up. Get your playlists ready.