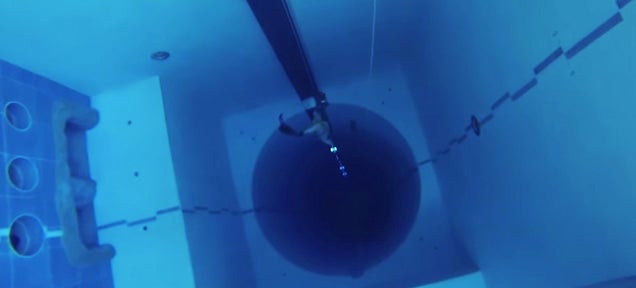 The deepest pool in the world is called Y40 and is located inside the Hotel Terme Millepini, in Italy. It contains 4300 cubic metres of thermal water at a temperature of between 32C-34C and it's impressively deep at 40m. The pool is conceived for training apnea and scuba diving.
This graphic shows a section of the Y40:
Check out also this video where a diver disappears in the deep water.