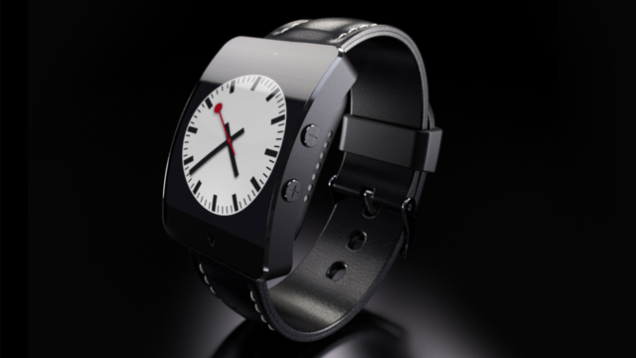 Ahead of Tuesday's big reveal of the much-anticipated Apple smartwatch, 9to5Mac brings us new details of what that iWatch might have on its homescreen: Wearable-optimised apps — including Facebook — downloadable from an iWatch section of Apple's App Store. Hope the icons are legible on that tiny screen.
Over at 9to5Mac, the steadfastly reliable Mark Gurman says that an iWatch-specific SDK was very recently handed out to high-profile iPhone and iPad developers. Gurman explains how the iWatch apps will cooperate with the wearer's iPhone:
The new SDK will likely have deep ties to iOS 8's Extensions, HealthKit, and HomeKit APIs. Additionally, the Apple wearable device's SDK will make good use of the new Continuity, Handoff, and Widgets features for iPhone users to be able to easily transfer content from the smartphone to the wearable and vice versa.
Presumably, Apple is handing out the iWatch SDK in order to have working apps on the iWatch when it shows the wearable to the world on Tuesday. We'll just have to wait until then to get confirmation on this iWatch rumour and all the others — which you can read up on right here. [9to5Mac]
Update: Gurman adds the following:
Facebook is one of the developers with the "iWatch" SDK. Another, I'm sure you can easily guess. http://t.co/oUhofazoje

— Mark Gurman (@markgurman) September 7, 2014
Man, can you imagine how small the "Like" button will be on an iWatch?