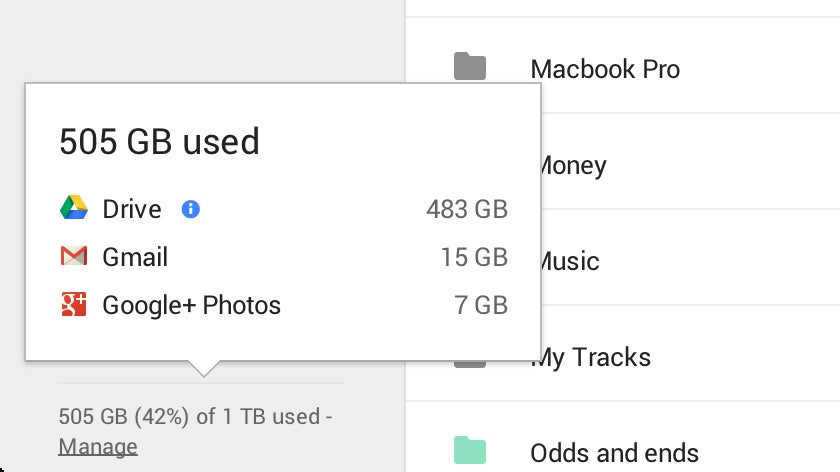 Google is busy redesigning the Drive interface to match its new Material style, and one of the small but useful changes lets you view all of the files you've uploaded in order of size. You can use it to quickly find the larger files that are taking up an excessive amount of room in your Google Drive account.
Hover over the Manage link at the bottom of your files list and click the Drive link to see the quota page, with the largest files shown at the top. As usual you can open the details pane to see more information about each one. Files in the native Docs, Sheets and Slides formats are not included in the list, as they don't count towards your storage quota.
If you've not yet chosen to switch to the new Google Drive interface (or seen a prompt asking if you want to) then you can still get to the same screen by pointing your browser at https://drive.google.com/#all. The quota page has been available in Google Drive for some time, but now it's easier to get to, and handy for those times you want to catch up on some cloud housekeeping.